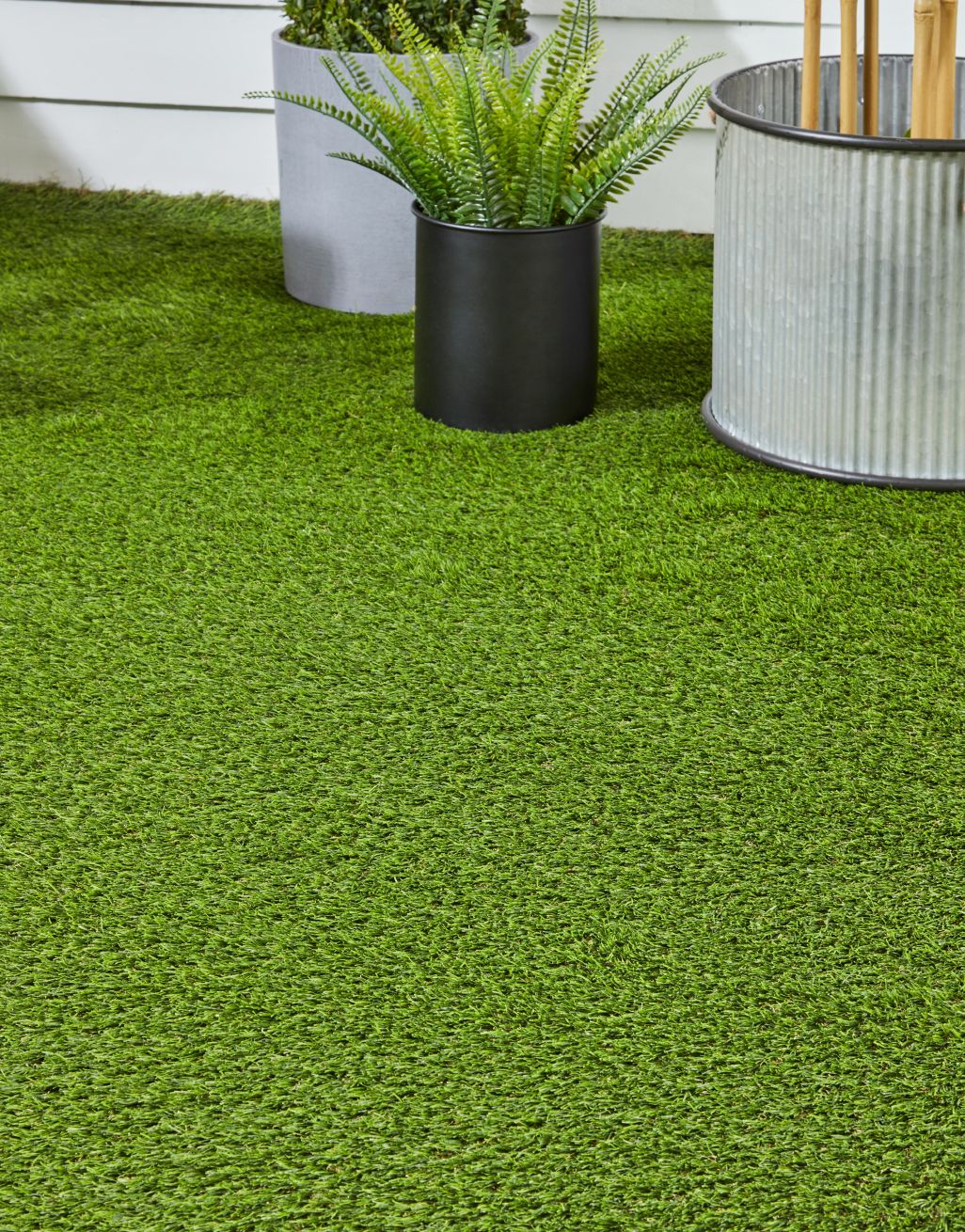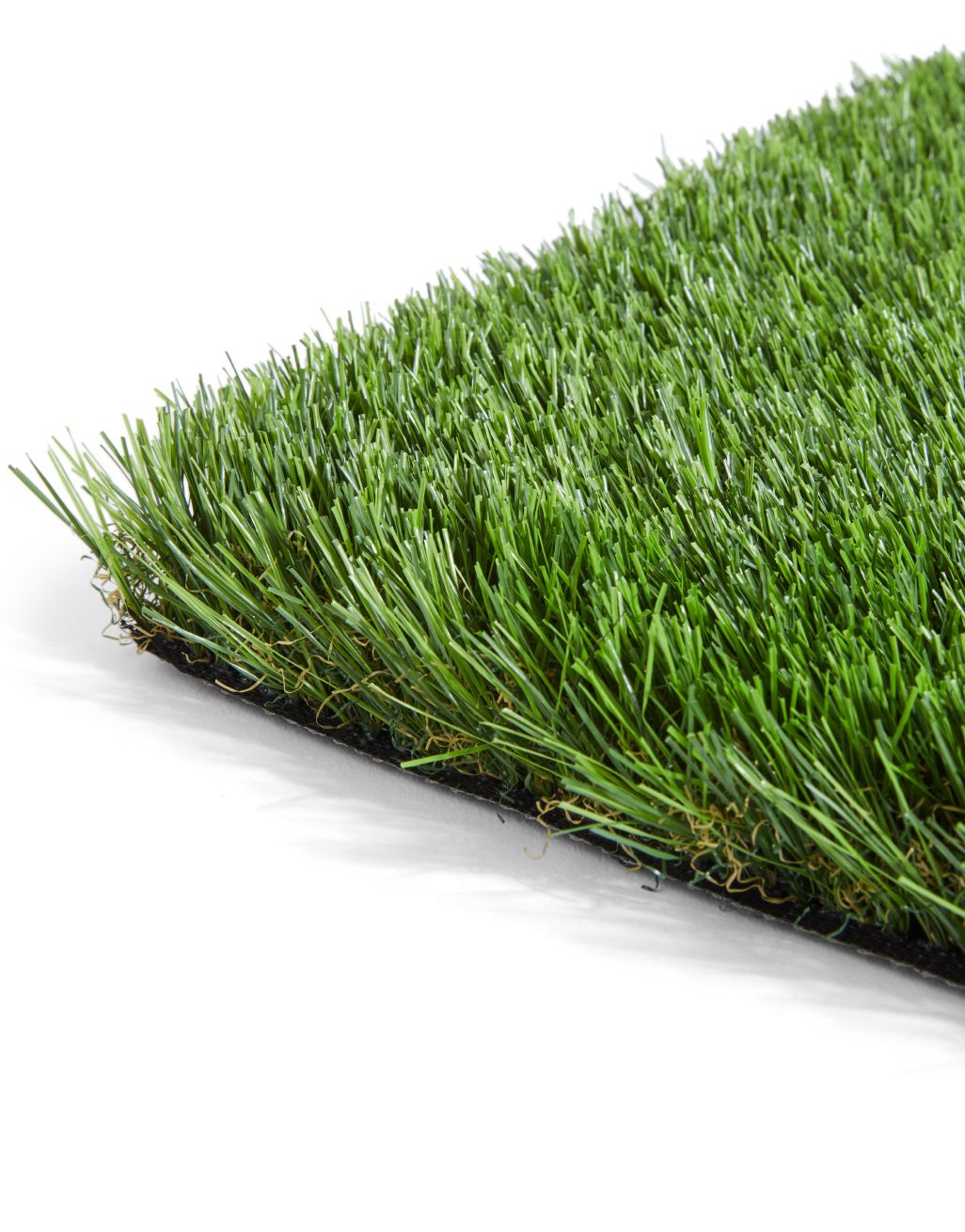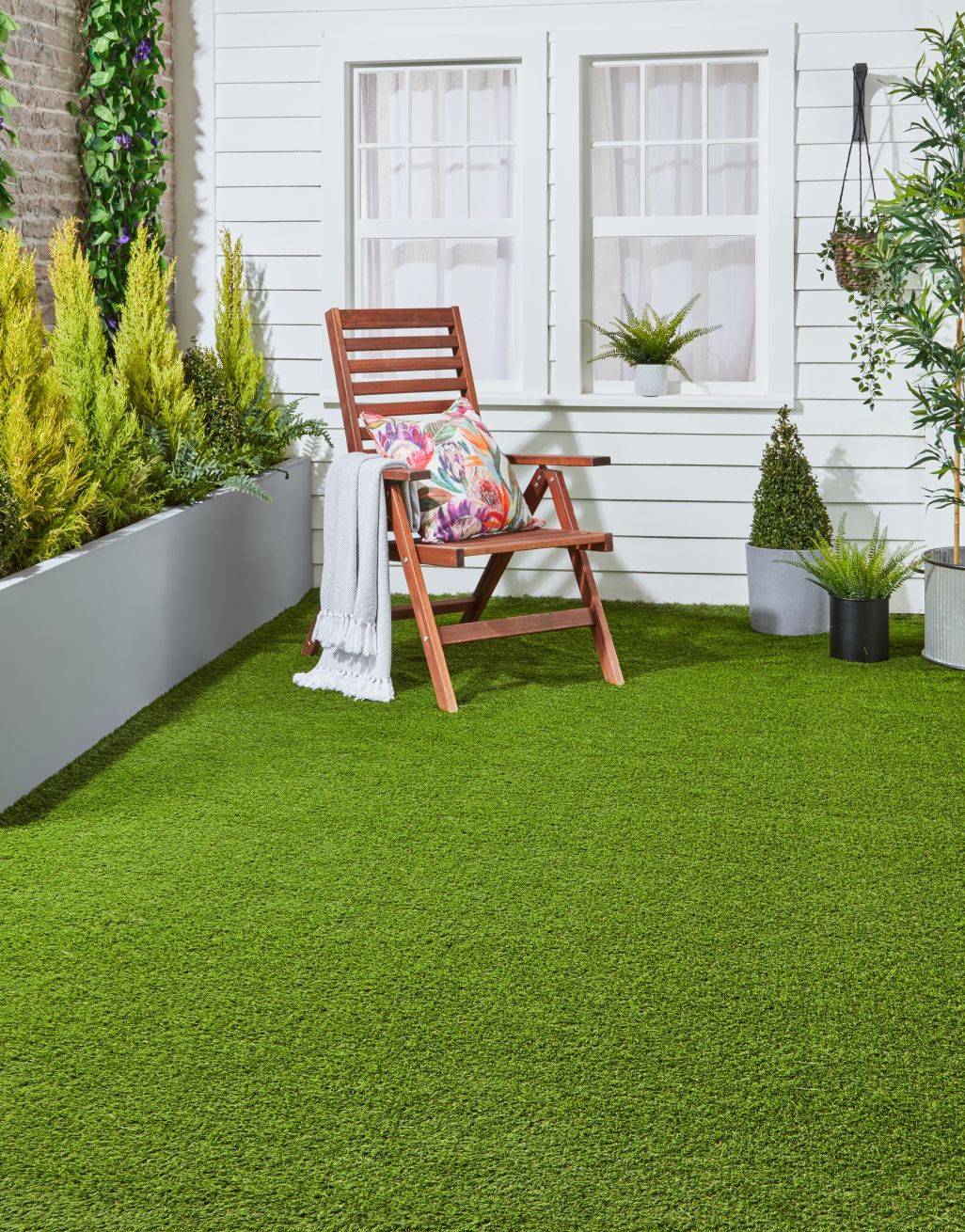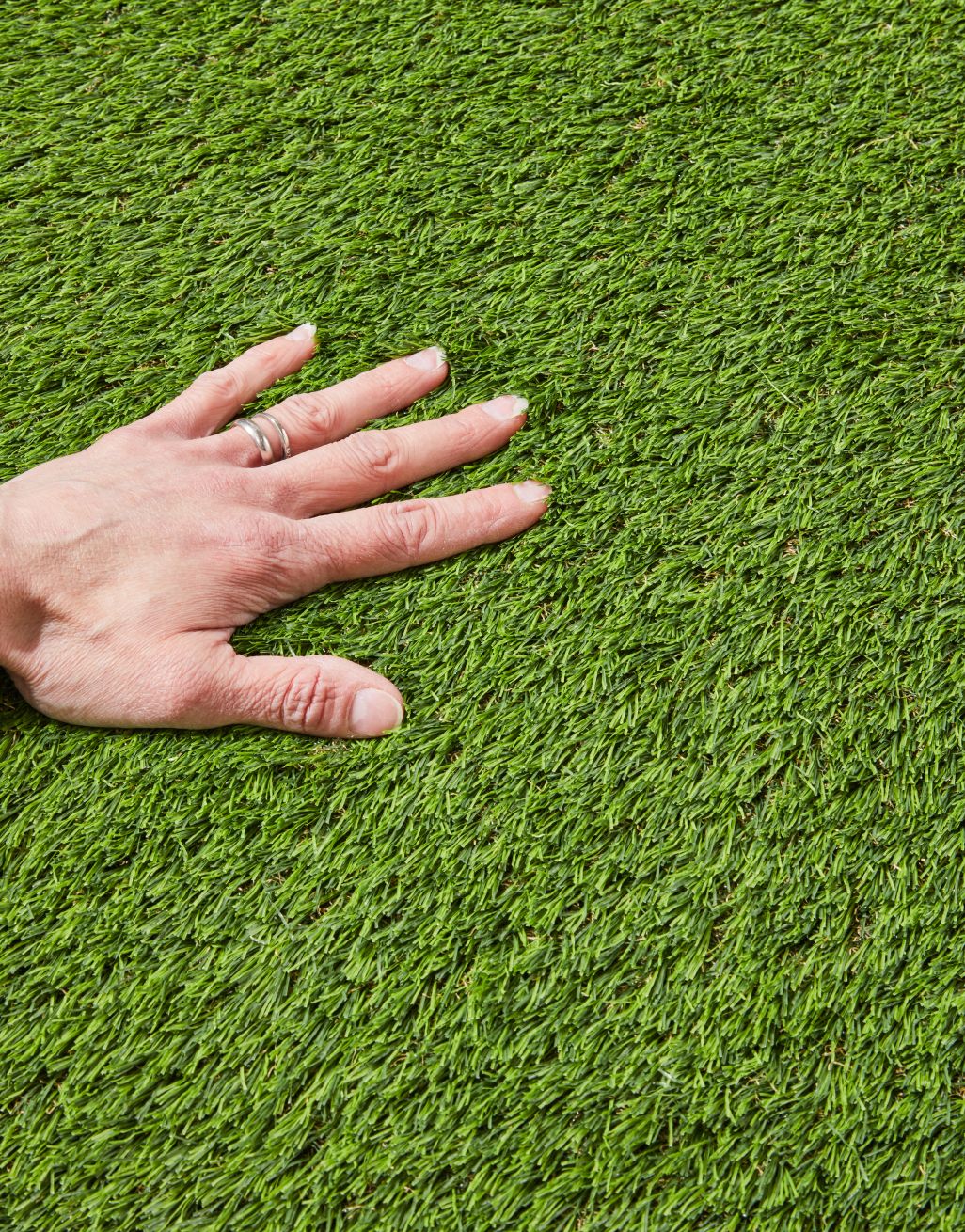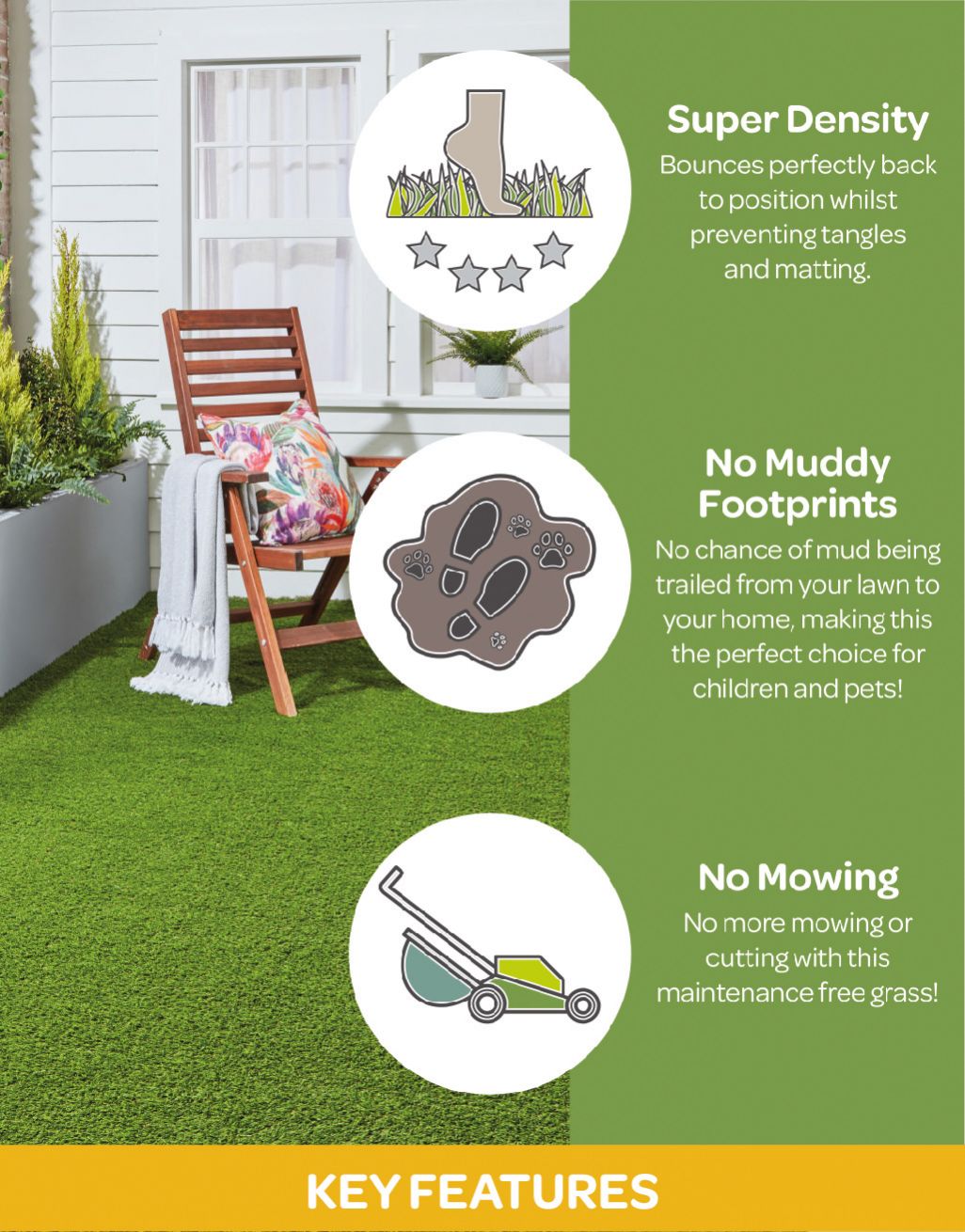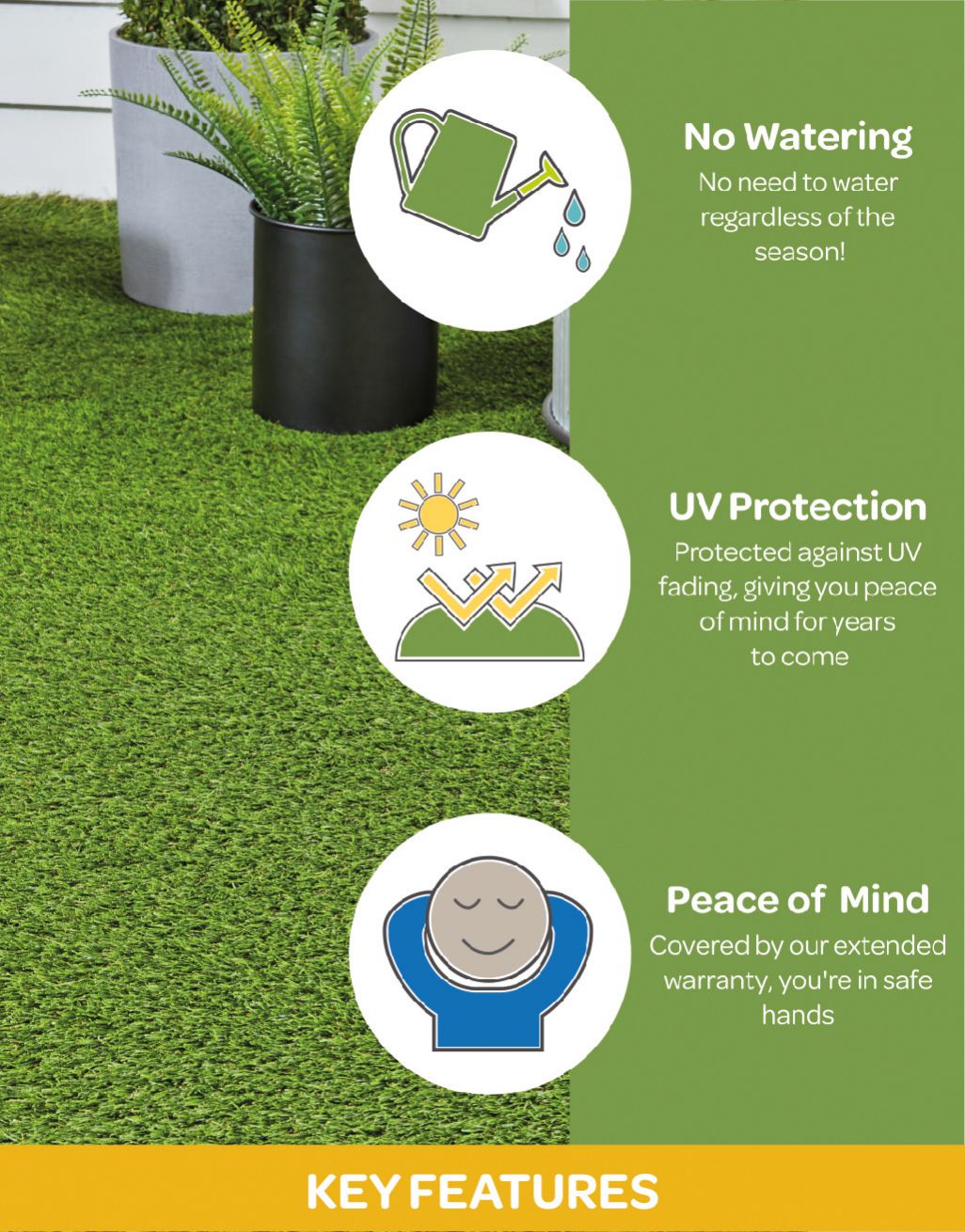 Cairns - [1.50m x 2m]
Artificial Grass
Thickness
Grass Weight
Softness
Wear Rating
If you're tired of the upkeep of your lawn and looking for a low-maintenance option, then the Cairns artificial grass could be the ideal choice for you. Boasting a 4-star softness rating, this artificial grass is the perfect alternative to a natural lawn and provides the ideal surface for your garden, whether it be for a soft place to sunbathe or a safe place for kids to play! The 4-star wear rating provides added peace of mind that your lawn will look amazing all year round and is sure to stand the test of time. So what are you waiting for? Make the Cairns artificial grass range the centre of your garden makeover today!
Need grass with more softness? Try our popular Cape Verde 40 mm Artificial Grass or view our full range of Artificial Grass.
Special Price
£18.74
Regular Price
£37.47
Best Quality, Lowest Prices
Free Samples
Delivery from Thursday 7th December
Easy Returns
0% APR Finance Available* Subject to status
We plant a tree for every order
Specifications
Thickness
Cairns measures a luxurious 40mm in depth - a long, natural looking pile that has the appearance of real grass and a luxurious feel underfoot.
Elite UV Protection
Regarded as one of our Super Density ranges, this artificial grass provides enhanced durability through its dense pile. The plush yarn is extremely hard-wearing and offers superb resilience against heavy foot traffic!
Durable Backing
The quality of the backing is extremely important as it will impact on the long-term appearance of your artificial grass.
Easy Installation
Our artificial grasses are simple to cut and install yourself, allowing you to save extra whilst still creating the perfect results!
No Muddy Footprints
Wave goodbye to muddy footprints spoiling your flooring, there's no mess to be had with artificial grass flooring.
Easy Installation
Step 1

Remove any plants and create a hardcore (stone) or sand sub base

Step 2

Level and lightly compact the sub base and, optionally, lay a Weed Suppressant Membrane

Step 3

Lay out the grass roll(s) starting from a corner of the area you're covering

Step 4

Trim any excess artificial grass that isn't within your desired area

Step 5

Fold over any neighbouring edges between cuts and lay your Fixing Tape so that it underlaps both

Step 6

Evenly spread your Adhesive on the folds and the fixing tape

Step 7

Fold the edges back over and allow the Adhesive to dry and bond naturally, fixing the grass together

Step 8

Step on any seams and edges to further secure the grass, and ruffle the pile to mask any joins

Step 9

Spread sand over your grass and brush it into the pile

Step 10

Enjoy your new lawn!
---
Still unsure? Check out our in-depth DIY Installation Guides
Grass Warranty
Our wear warranty has been created to provide you with peace of mind that our quality product is ready to stand the test of time.
With proper care and maintenance, we guarantee against any hidden defect that may adversely affect the life of the product.
If you have any questions, please get in touch! For a detailed explanation and warranty exclusions, please visit our terms page.