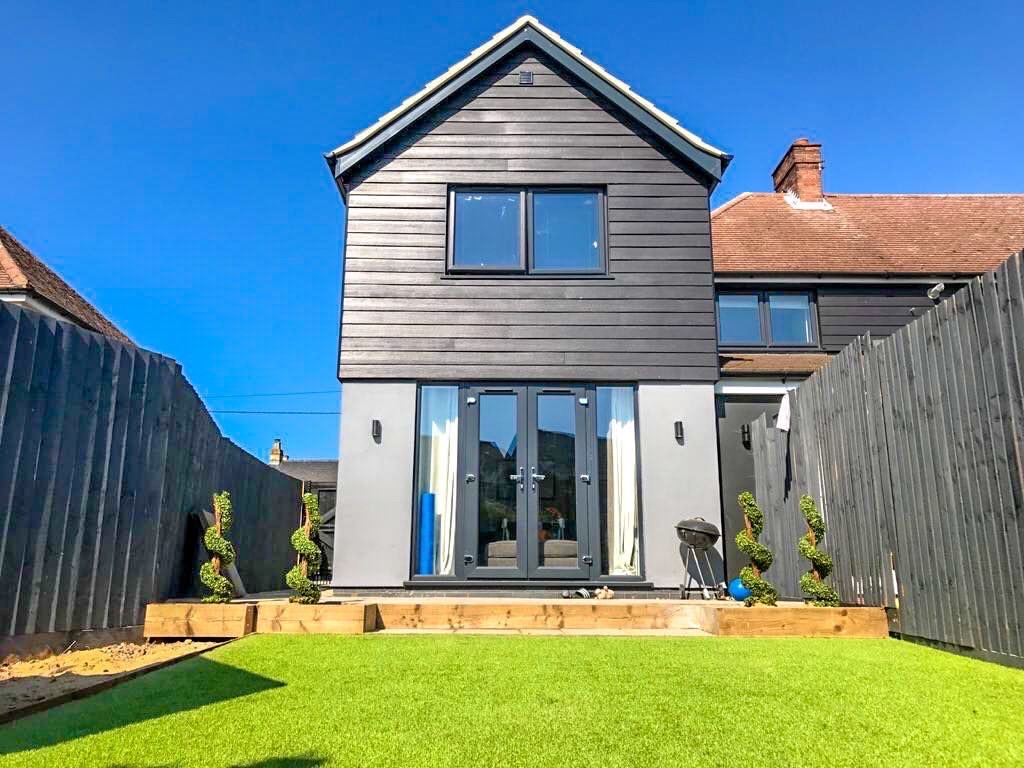 Does your artificial grass need to be laid a certain way? The answer is, yes and this is where pile direction comes into play. 
We'll look at what pile direction is, why it matters, and how to ensure your artificial grass is fitted in the best position, to get that perfect natural-looking lawn. 
What is Pile Direction?
Pile direction refers to the direction of which the blades of each artificial grass roll face. When unrolling your lawn prior to installation, you will notice the blades should all lean in the same direction on the roll. This direction should help you align your rolls of lawn, laying them with the pile leaning in the same direction across each roll.
Why Does Pile Direction Matter?
Pile direction plays an important role in your grass having that realistic, natural look. 
It is important that this direction is kept consistent across all of the rolls of your artificial grass to keep a uniformed appearance similar to that of a natural lawn. 
Pile direction can be the deciding factor on receiving an abundance of compliments on your new lawn. And we all love a compliment! 
However if you want to get creative and go for the DIY striped look, this is achieved by cutting the roll to the desired width (normally around 50cm) and laying each roll with the pile facing in opposite directions. If you're at all uncertain, we'd advise leaving this one to the professionals. 
Joins
Pile direction can have a big impact on the appearance of a Join. 
When joins are noticeable, this can affect the overall natural look you're wanting to achieve by creating visible separations across your lawn. Something natural grass doesn't show.
When joining two pieces of artificial grass together, facing the blades of grass in the same direction across both rolls aids in it looking like one continuous sea of luscious green grass.
Whereas facing them in the opposite direction to one another makes the join more visible at the point where the direction of the pile changes between each roll. 
So if it's a natural lawn visual you're aiming for, ensuring the pile direction is consistent throughout is the best option!
Top Tip: When ordering your artificial grass make sure the cuts all come from the same roll to avoid any colour or pile differentiation. Different batches may differentiate in colour slightly, contributing to a less natural finish when laid together.
Other Factors to Consider
Pile Type
Another factor that will affect the appearance of your artificial grass is the pile type, also known as yarn shapes. Pile type differs across grass ranges and each offers a different finish. Make sure you know the difference between each pile type so you're getting exactly what you want out of your new lawn!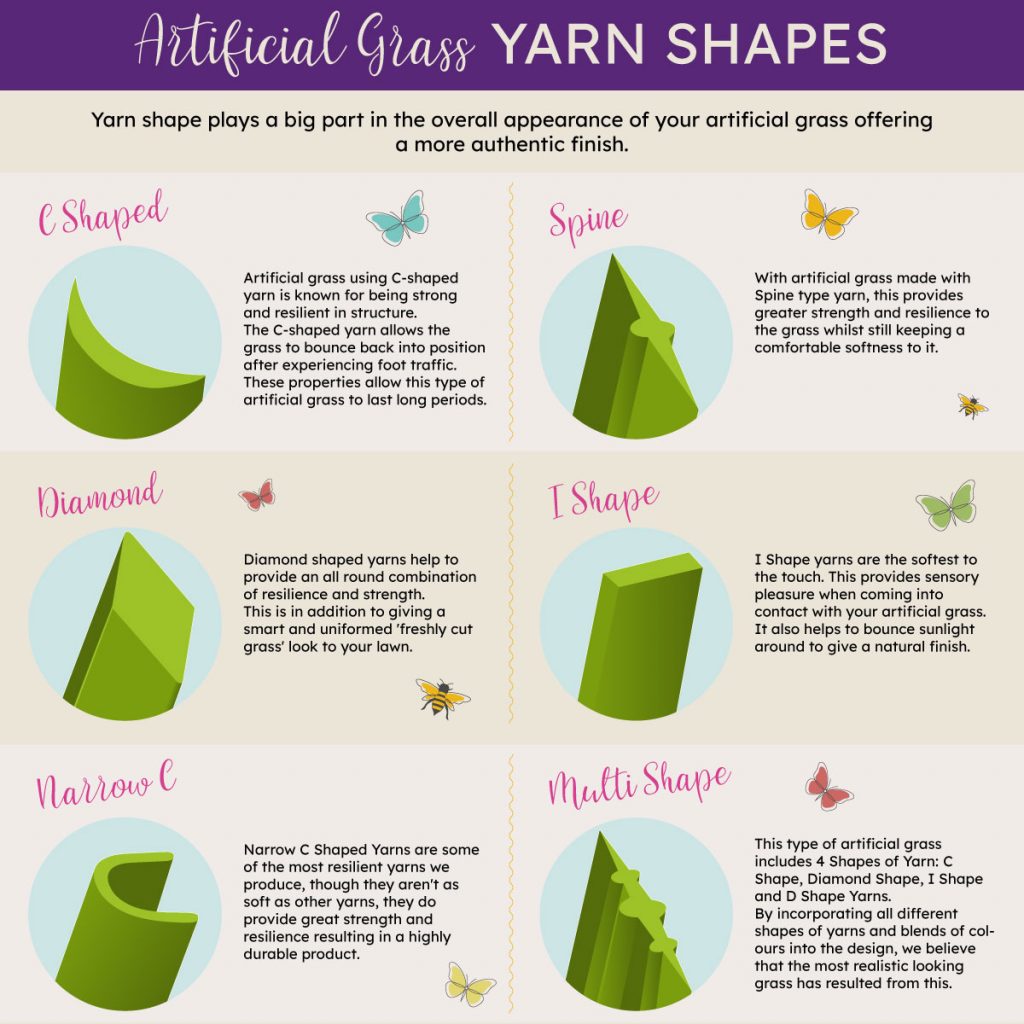 Pile Length
The pile length is another factor that can affect the overall end look of your artificial grass. 
Shorter piled grasses 22mm & under give the desired fresh-cut effect but don't always look the most natural. These are great if you are on a budget.
25 – 35mm are the more realistic looking grasses. They aren't too shaggy or too short; they also hold their pile height very well! For the most authentic look, 25-35mm artificial grass hits the nail on the head. 
Finally, 40mm+ artificial lawns are usually super soft and a bit shaggy looking. Again, very realistic but the pile can flatten over time due to the natural weight of the grass. However a simple sand infill will sort this out in no time; restoring the upright position. This length is perfect for those family homes offering an extremely soft surface to play on for the little ones. 
How Do I Position My Artificial Grass?
Now we've talked about pile direction, but how do you ensure that the pile direction is the same across each roll?
For the best results, unroll your grass and lay it in the area you plan to fit it. 
Line up the rolls alongside each other, ensuring the blades of grass are all facing the same way. 
To achieve the best visually appealing results, face the blades of grass in the direction of your vantage point. 
For instance, if your artificial grass is going to be installed in your back garden, the best pile direction is usually facing toward your house. However, should you be facing it in your front garden, you may want to face the pile out towards the street. 
One thing to note: Ensure this step is carried out prior to installation to make sure you're pleased with the appearance of your lawn to prevent disappointment with your end result. 
If you need any help with fitting, our handy DIY fitting guide will walk you through the process.
Still Got a Pile of Questions?
Hopefully we've answered all the questions you had on pile direction and its effect on the installation of your artificial grass. However if you still have questions you need answering, get in touch with one of our artificial grass specialists, who will be happy to assist.