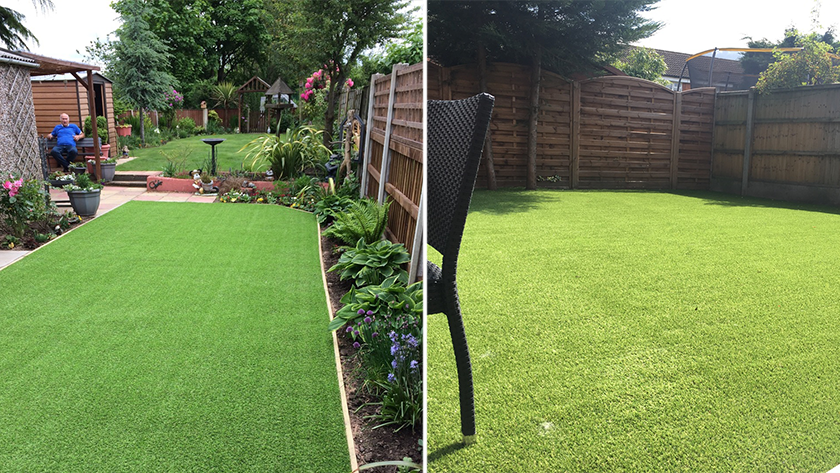 Have you decided to save money on fitting costs and put your trusty DIY skills to the test? Our DIY Installation Guide is great to assist you through the process of fitting your artificial grass. However when it comes to forming a join, a little more attention to detail is needed. A professional join is almost impossible to identify as it is cleverly disguised into the rest of the lawn - tightly secured, precision seaming is what it's all about!
Can Artificial Grass Be Joined?
Yes! Artificial grass can be joined together to achieve that natural looking lawn look, and we'll look at exactly how to do this:
STEP 1
The most important thing to ensure when joining two or more pieces of artificial grass, is that the pile runs in the same direction. This will stop the joins being prominent as the strands will blend together.
STEP 2
Lay the two artificial grass pieces beside each other with the pile facing upwards, and line the edges up perfectly together.
STEP 3
Fold the edge of both pieces back approximately 1 inch, then carefully trim each joining edge to remove the salvage edge.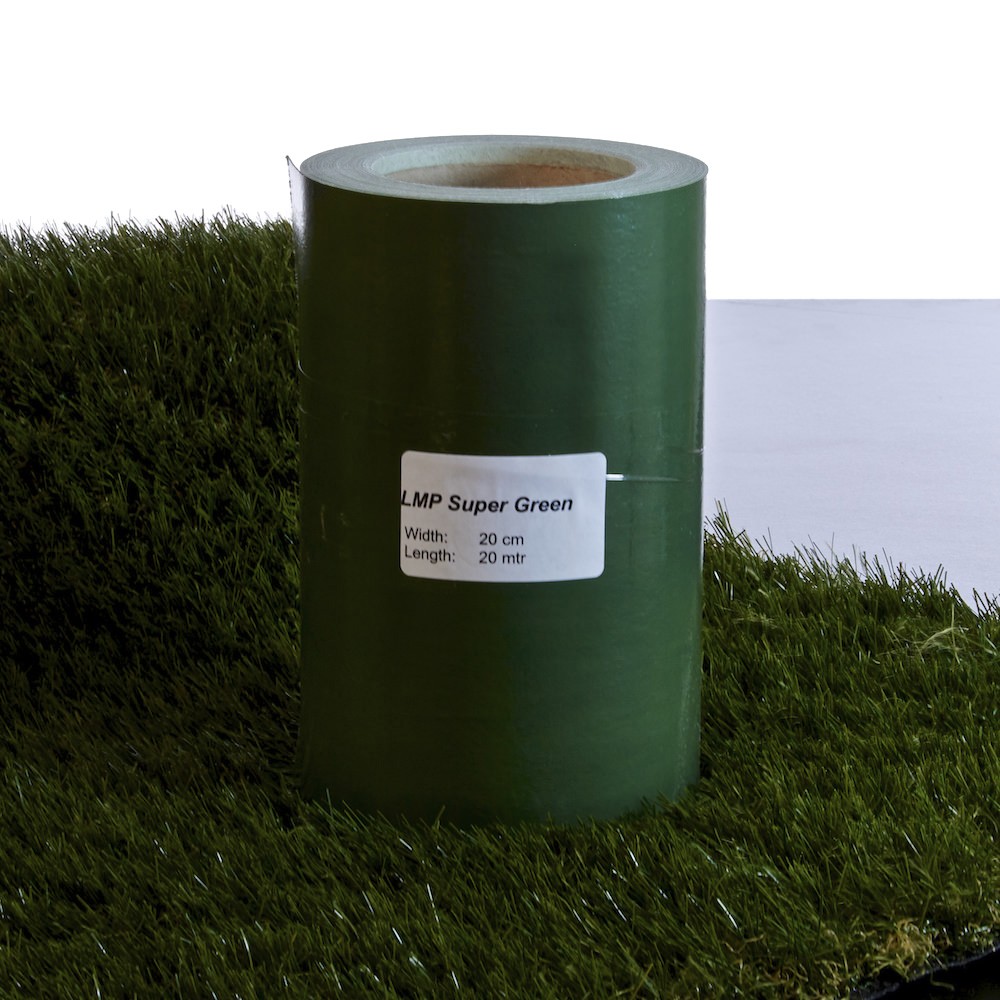 STEP 4
Lay your LawnFix Tape directly up the centre of the join.
STEP 5
Apply Impero Adhesive along the tape in a zig zag line, then apply an adhesive line up the side of each zig zag, onto the tape.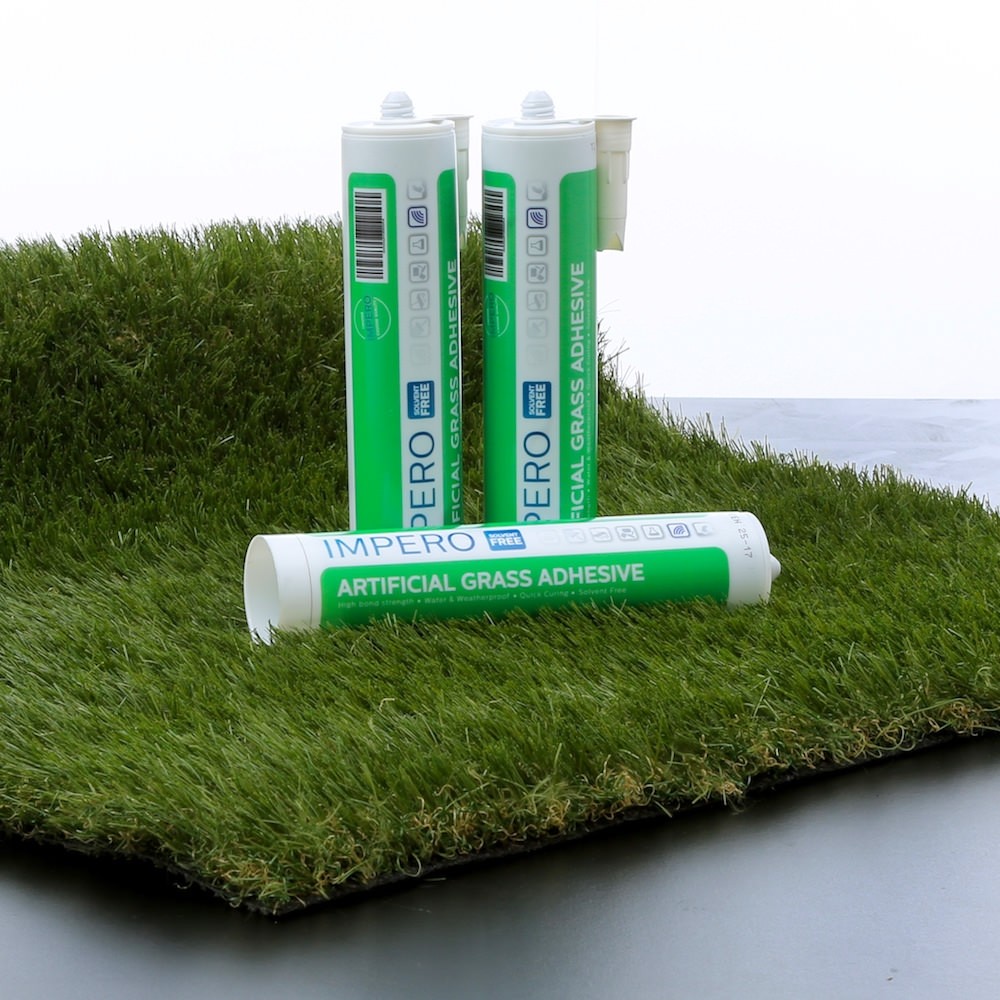 STEP 6
Fold one side of the Artificial Grass onto half of the tape, then fold the other side onto the tape. Always ensure that your two Artificial Grass piece butt up together all the way up the joining seam.
STEP 7
Firmly press along the length of the seam to ensure the adhesive sticks correctly and leave to dry.
STEP 8
Once dried completely, the final step is to dress your artificial lawn with kiln dried sand if needed. Brush into the pile with a stiff brush. This will keep the strands upright if they have been compressed during transportation.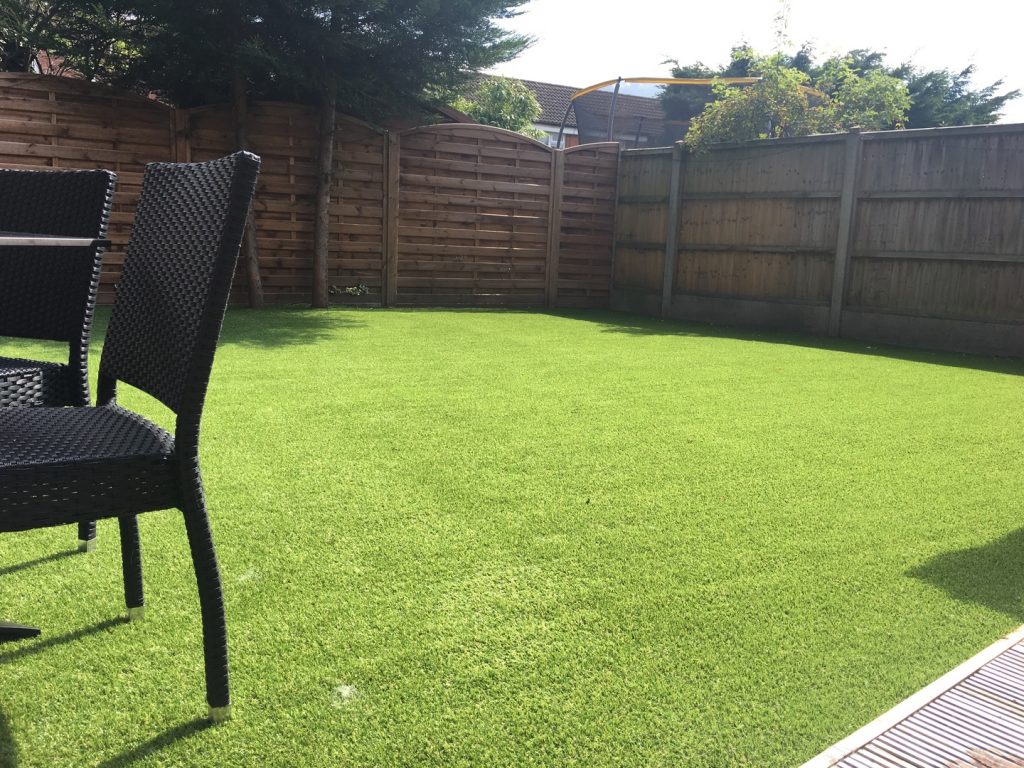 Orlando Artificial Grass Range
Did you know we stock 5m widths in our premium Barcelona and Madrid artificial grass ranges?
With the average garden size at an estimated 12.6m2, according to Hatched, we can eliminate the need for joins completely. Or for those of us lucky enough to have a large garden, we can minimize the number required.
For more information speak to a member of our team on: 03333 205 022 or e-mail: [email protected]