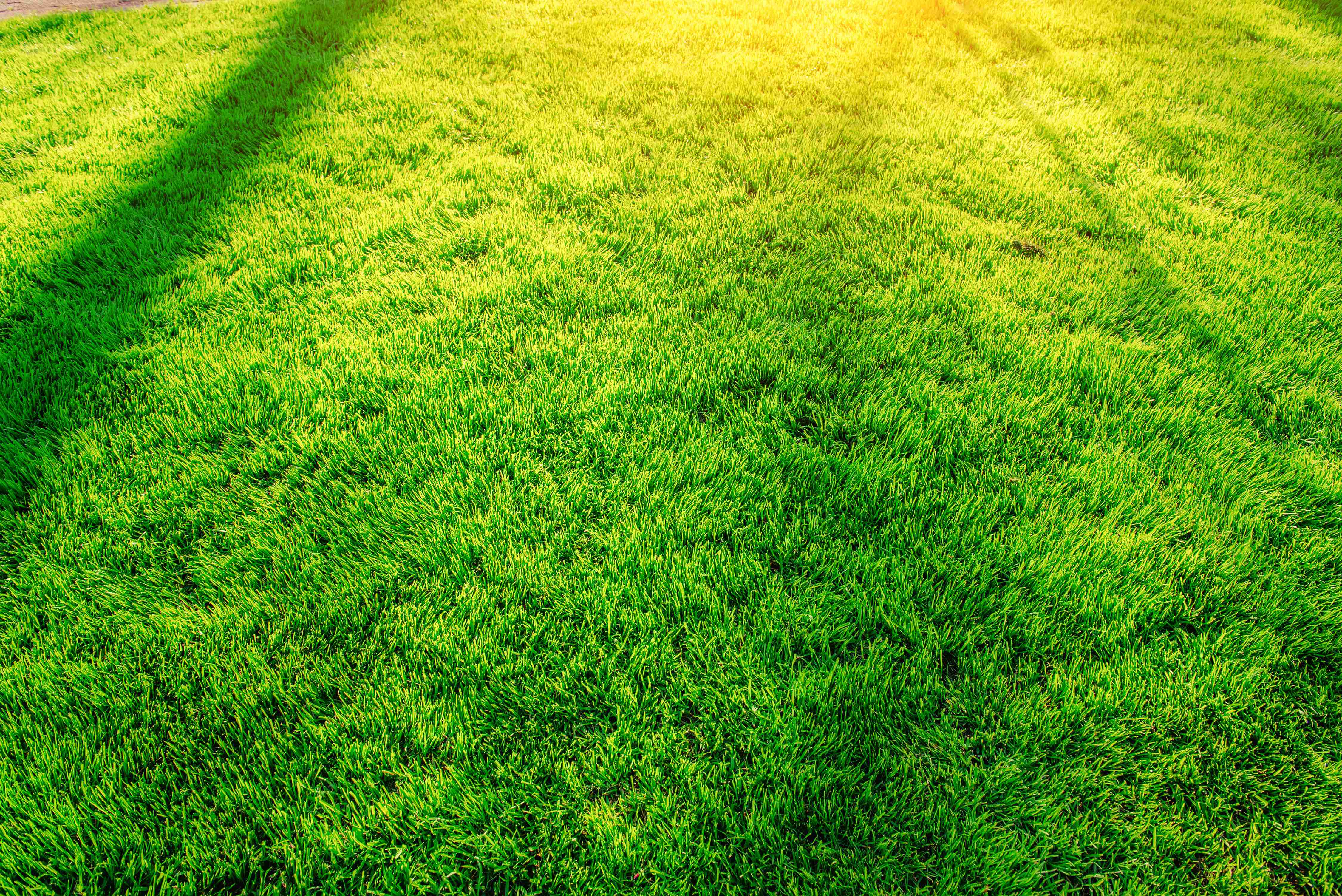 Artificial grass is a popular way to cover an outdoor space. The low maintenance aspect of artificial lawn appeals to many and it can be a way of transforming a lifeless garden and giving it a much-needed lift.
Here at Grass Direct we have many types of artificial turf to suit all budgets and garden requirements. In this blog we will look at our top 10 low cost artificial grasses.
Oasis
Oasis is the go-to artificial grass if you are looking for a product that is easy on both your eye and bank balance. It is the perennial best seller for Grass Direct and offers superb value.
Its bright colour will lift gardens with little natural sunlight while a four-star wear rating means it gives you longevity and value for money.
Oasis measures 20mm in depth, is pet friendly while the soft fibres mean your little ones can roll around and enjoy themselves without the prospect of being covered in mud!
Orlando
Orlando is another superb low-cost artificial grass from Grass Direct that is very popular with our customers. It is a similar design to Oasis and is also 20mm in thickness but the one big difference is the colour.
You will still get all the same features such as being kid and pet friendly, but Orlando is darker in appearance. The four-star wear rating means it stands the test of time from both direct sunlight and heavy usage.
This grass has a rich green natural appearance and will comfortably support garden parties or barbeques.
Bordeaux
Bordeaux is one of our best-selling artificial grasses and it is easy to see why. Deeper than both Oasis and Orlando, it boasts 25mm in depth and has a realistic looking yarn.
A three-star softness rating means it is soft enough for children to play on while its durability will give you years of low-maintenance use.
The design of this grass provides beauty, realism and longevity required in an artificial lawn.
Sydney
Sydney is a superb, budget-friendly artificial grass that covers all bases. It is soft enough for children to play on while also providing a perfect space for your pets, with the usual stain resistant properties making it easy to clean.
Part of the Super Density range, it measures 28mm in depth and is extremely hard wearing while having the appearance of natural grass.
With elite UV protection, this artificial turf will hold its colour and not fade even when exposed to direct sunlight.
Its four-star softness rating means there is no problem walking barefoot on this outstanding grass.
Geneva
Geneva is another artificial grass that will not break the bank but delivers on quality. Its superb soft yarn makes it an ideal place for young kids to play while its stain resistant properties mean your furry friends will not be an issue.
Geneva measures 27mm in depth and feels soft underfoot, meaning it is ideal for walking on without any footwear during those hot summer months.
Its natural look will enhance your outdoor space while offering great value but none of the chores associated with natural grass.
Bahamas
If you are seeking a realistic-looking, value-for-money artificial grass that has been made with the environment in mind, then look no further. This product is Grass Direct's most natural-looking lawn thanks to a combination of various yarn colours, shapes and sizes.
Natural grass rarely has a uniform appearance and Bahamas grass replicates that quality, with blades that are different colours and sizes. It is 42mm in depth giving it a luxurious feel underfoot.
A recyclable backing means this product is better for the environment while it is lighter, resulting in lower CO2 emissions while being delivered; a win-win situation for all concerned.
With the quality you expect from Grass Direct, this artificial grass is as tough as anything we produce and will give you years of pleasure in your garden. It comes with an extended 10-year warranty.
Melbourne
Melbourne is a city Down Under known for its cricket, and if you want the perfect all-rounder, you've found it! This is the ideal artificial grass for the family home, with a superb four-star softness rating.
It is great for kids and a four-star wear rating means there are no durability issues, even with high usage.
Boasting a 35mm depth, the long, realistic-looking pile gives a soft feel ideal for any situation.
Porto
Once again, this grass ticks both boxes for softness and durability. A four-star softness and wear rating means, once installed, you can look forward to years of worry-free low-maintenance use.
The difference with this artificial lawn is the colour. With a rich mint appearance it is perfect for outdoor spaces which are in the shade and have little direct sunlight.
Porto will give your garden a fresh appearance all year round and boasts a depth of 30mm.
Madrid
Madrid is another great all-round artificial grass from Grass Direct that will transform your garden. One of our best-sellers, its four-star softness and wear rating means quality and longevity are assured.
There are two versions available; 5m wide and striped, while it is 30mm deep giving a soft, luxurious feel underfoot.
Madrid is another child and pet friendly artificial grass that won't fade in direct sunlight due to elite UV protection.
Cairns
Quality is the watchword with this Grass Direct lawn, marrying a four-star softness rating with the same wear rating. The 40mm thickness gives a comfortable feel underfoot, with children and pets equally at home on the luxurious surface.
The natural-looking pile will lift any garden and give a uniform appearance of excellence. Ideal in any garden, Cairns has elite UV protection while the fibres are stain resistant and easy to clean.
It is the ideal alternative to natural grass, with little maintenance required to keep the product looking in superb condition all-year round.
This is an excellent low cost artificial grass with which to conclude our look through the superb range we have to offer.