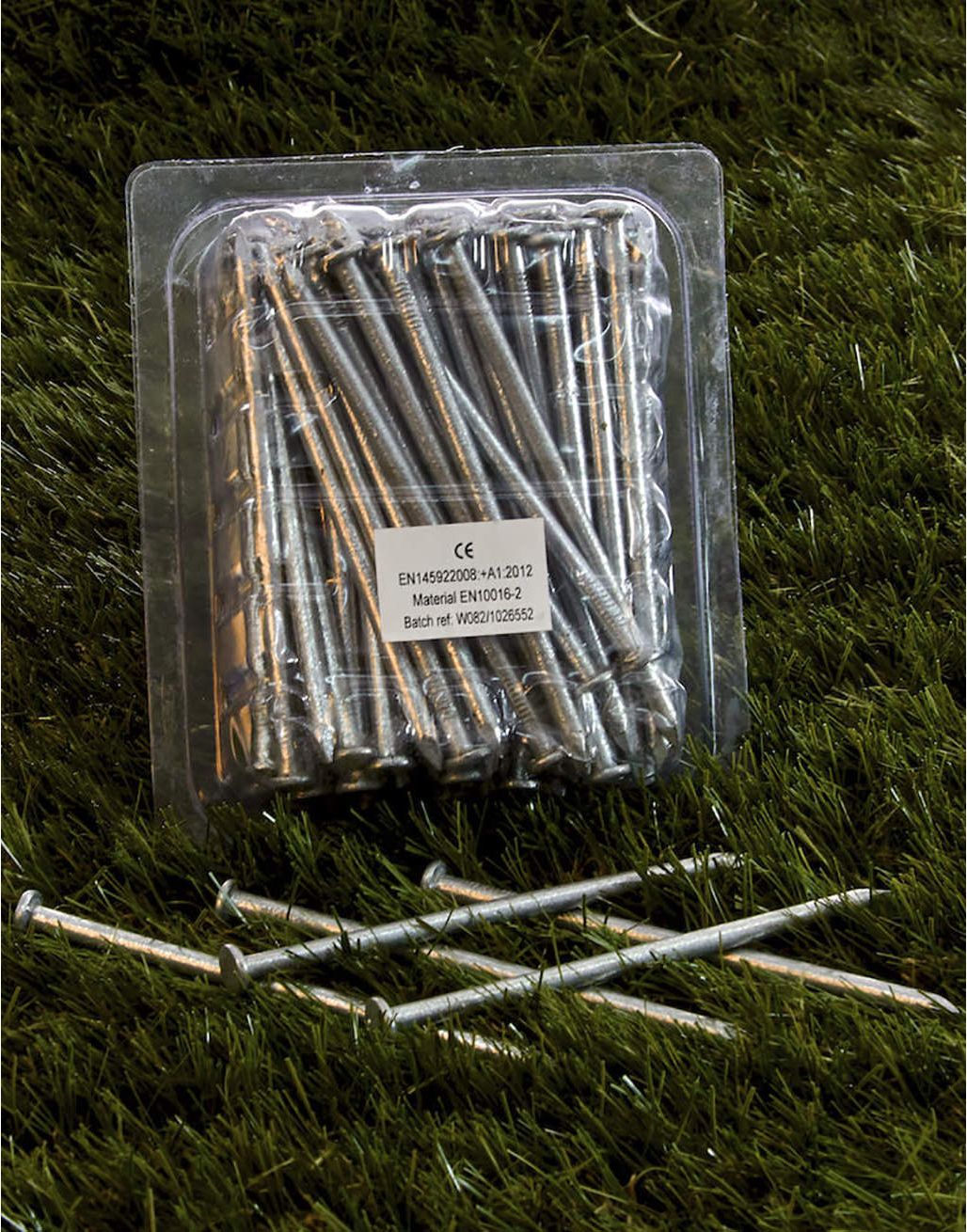 Galvanised Grass Fixing Nails
These round wire galvanised nails are perfect for keeping your artificial grass down and in its correct place with use of a frame to help secure it to the perimeter. This tub contains 77 nails, each measuring 4.5mm x 100mm.

Using them is easy: Simply hammer in a nail every 15cm around the perimeter of your lawn, ensuring that the lawn is stretched out before securing (to remove bumps and ridges). Afterwards, brush your hand over the area to ensure that the grass blades aren't caught under the nail, as this could result in a small bare patch showing - the nails and their whereabouts should be completely invisible to the eye.
We advise to purchase one tub of nails for every 11 and a half metres of perimeter.
Best Quality, Lowest Prices
Free Samples
Delivery from Thursday 7th December
Easy Returns
0% APR Finance Available* Subject to status
We plant a tree for every order
Accessory Warranty
Our wear warranty has been created to provide you with peace of mind that our quality product is ready to stand the test of time.
With proper care and maintenance, we guarantee against any hidden defect that may adversely affect the life of the product.
If you have any questions, please get in touch! For a detailed explanation and warranty exclusions, please visit our terms page.