Find A Fitter
Once you've found your perfect artificial grass, ordered it and it has been delivered, you will need to get your grass laid wonderfully to complete your garden. In addition to offering a step-by-step guide, we are compiling our own nationwide list of recommended fitters.
These fitters can help you get your artificial grass laid professionally, ensuring that it's looking great all year round. Simply browse the list below and find a fitter who covers your area!
If you are a fitter yourself and would like to be featured on this list, please fill in our
contact form
with the subject "New Grass Fitter" and we'll be in touch.

G & D Landscapes
North-East England
0191 5517072
07776 111243
G & D Landscapes are North East based outdoor specialists, with many skill sets including laying artificial grass, decking, patios and block paving.

Preferred postcodes : SR, NE, DH, DL, TS

GreenOasis Landscapes
North-East England
01670 800369
07943 315195
GreenOasis Landscapes provide a full and complete gardening service including; design, construction, planting and maintenance. This makes things simpler as you will only ever have one company to deal with.

Preferred postcodes :

Ashby's Allsorts
East Midlands
07584 673767

Ashby's Allsorts is a Home Improvement & Handyman Service that can undertake all projects that you need completing to enhance your home, add value or keep it in shape. No matter small or large, they are here to help.

Preferred postcodes :

Top Turf Ltd.
South England
07718 790535
07909 938849
TopTurfltd specialise in Artificial Grass Installation and have 3 expert installers with 8+ Years experience. TopTurfltd also offer a maintenance service to make your grass look as pristine as the day it was installed.

Postcodes : RG, GU, RH, KT, SL, SO, PO, BN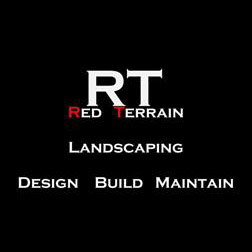 Red Terrain
South England
07515 538553
01344 526025
A professional family run company with years of experience, MD Alan has worked as an Horticultural advisor at Hampton court flower shows and also with the BBC on the Programme "Garden Rescue".

Postcodes : SL, RG, GU, KT

GML Services
South-West England
07795 195262
01747 590493
GML Services offer many professional outdoor services including Artificial Grass, Block/Crazy Paving, Turfing, Patios, Fencing, Decking and Garden Maintenance.

Preferred postcodes : DT2, DT9-11, SP1-8, BA7-9, BA12, BA20-22

Armada Civil Engineering
South-West England
01752 957800

Armada owners have a combined 35 years experience with delivering construction projects. Armada Engineers are well placed to help you with delivering a broad range of landscaping projects.

Preferred postcodes :

Southend Flooring
South-East England
01702 623176
With over 17 years of experience, we have acquired an enviable reputation as flooring specialists in Southend-on-Sea and the surrounding areas of Essex.

Preferred postcodes : SE, SS, CM, ME

Hambledon Landscapes
South-East England
07724 656050
02392 252919
Hambledon Landscapes will transform even the smallest garden into a luxurious living space. Former police officer, Chris Dinenage runs a trustworthy and reliable team with incredible attention to detail.

Preferred postcodes : SO31, PO (Excluding Isle of Wight), Others by Arrangement

Edinburgh Paving & Landscaping Company
Scotland
0131 6100 161

The Edinburgh Paving & Landscaping Company is owned and operated by Colin Gillespie who has more than 30 years' first-hand experience in hard landscaping installations. Colin and his dedicated team have a wealth of industry knowledge.

Preferred postcodes :