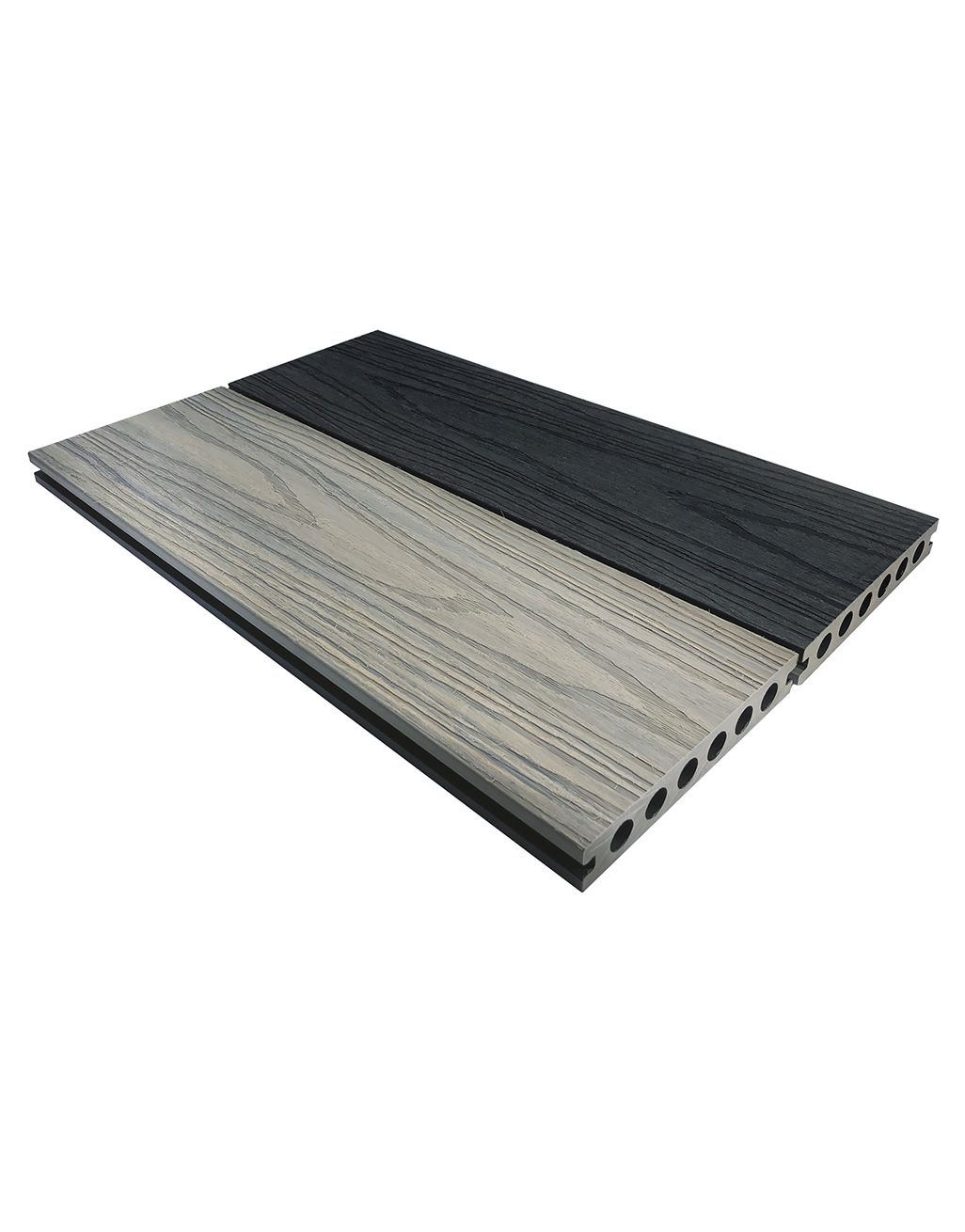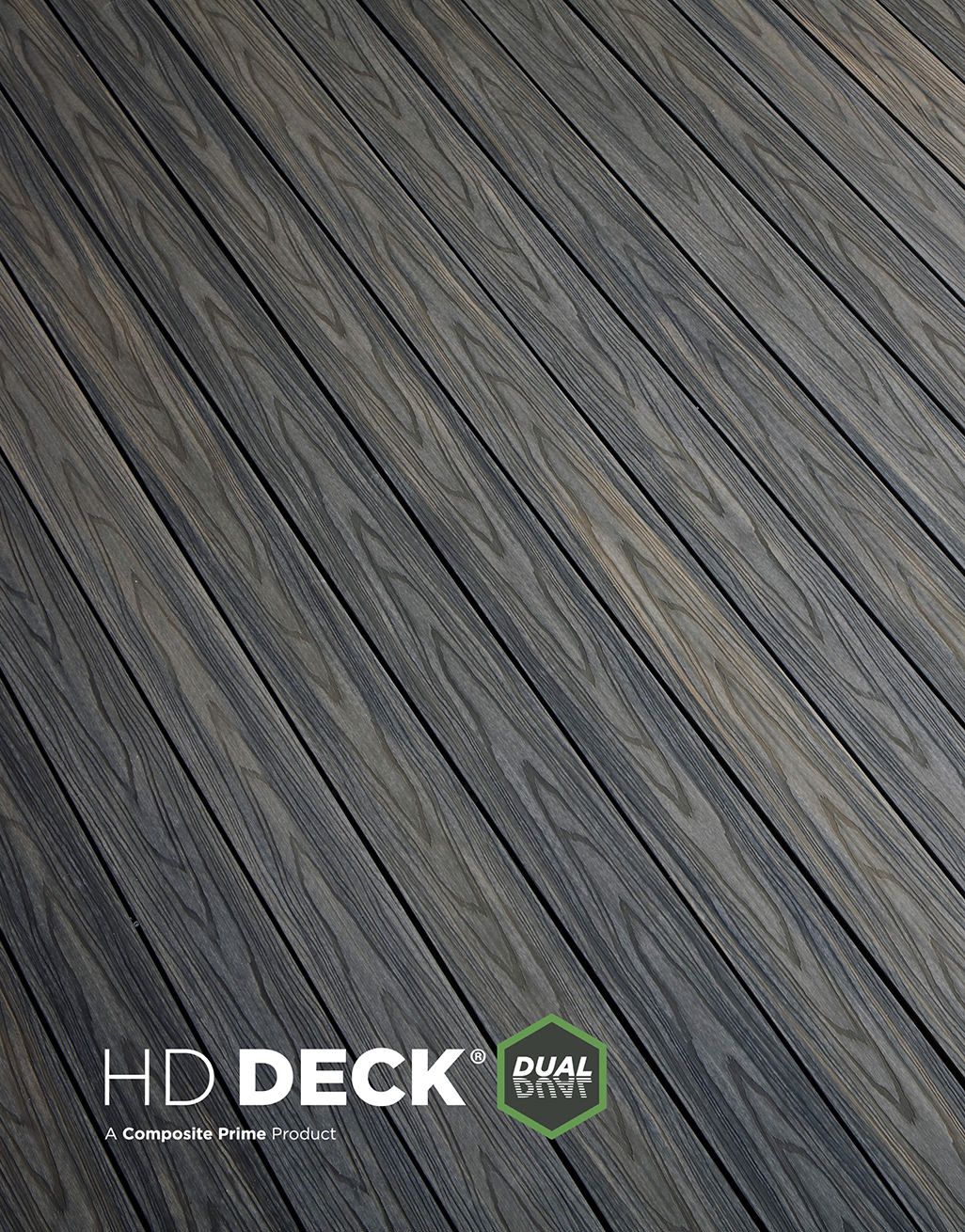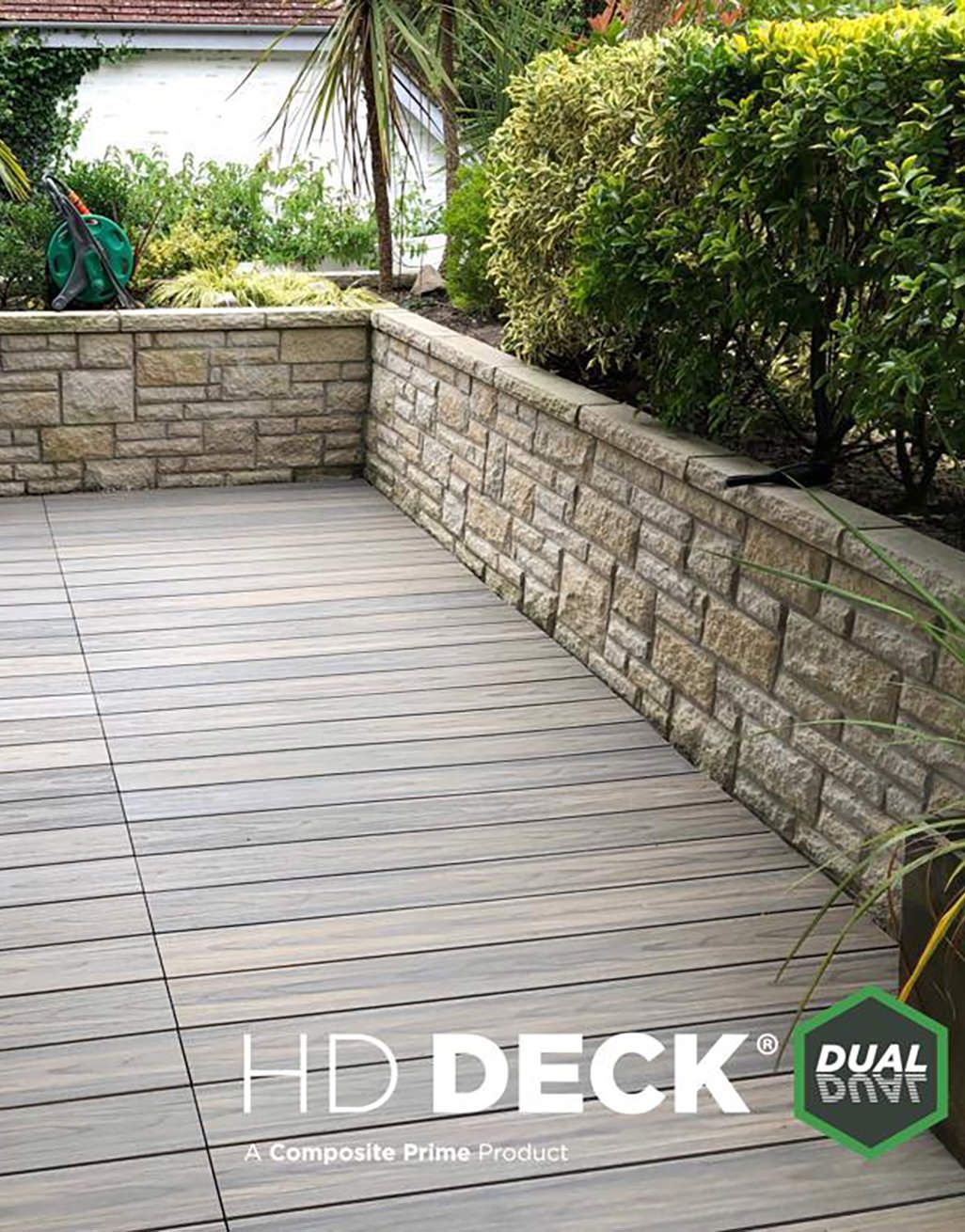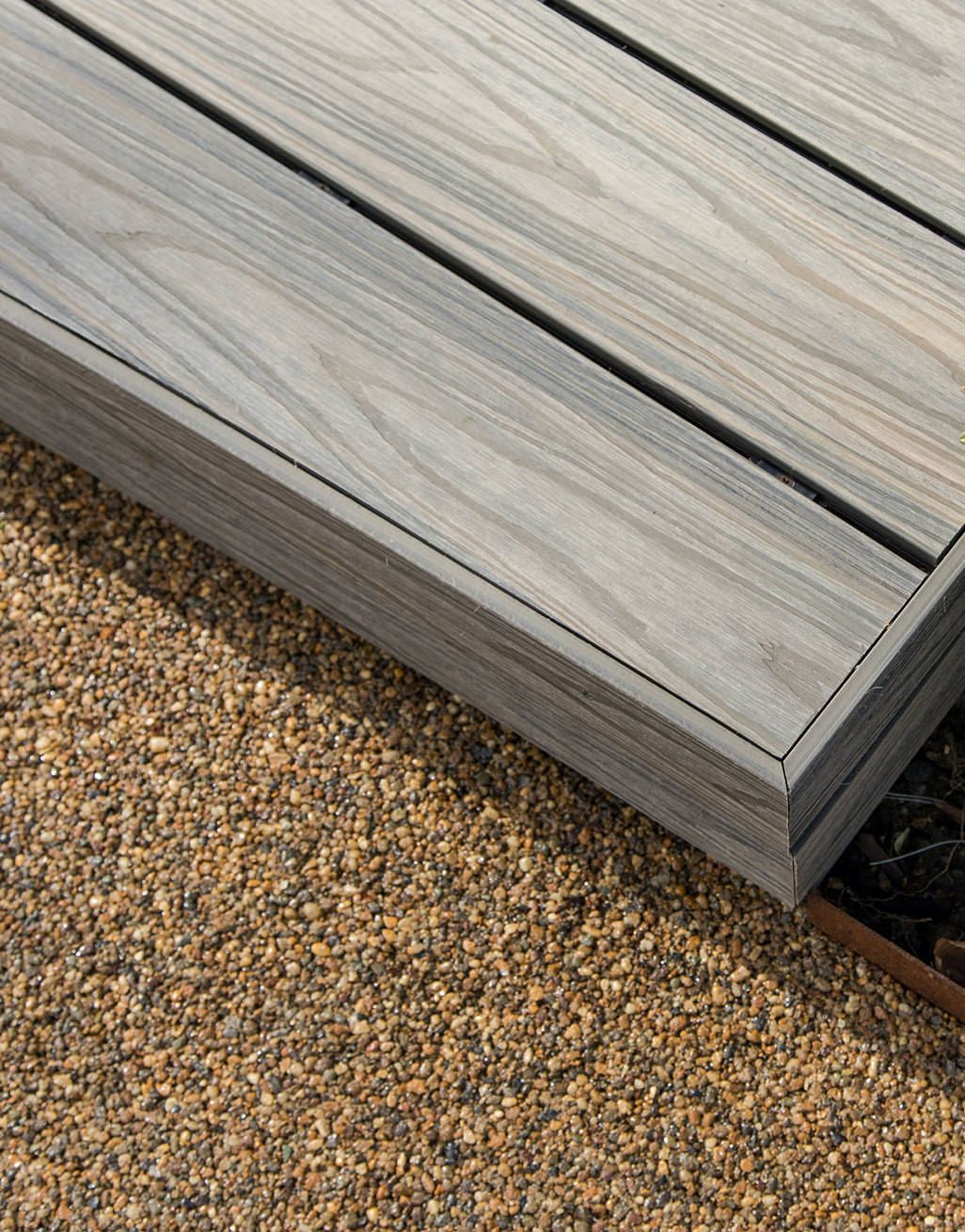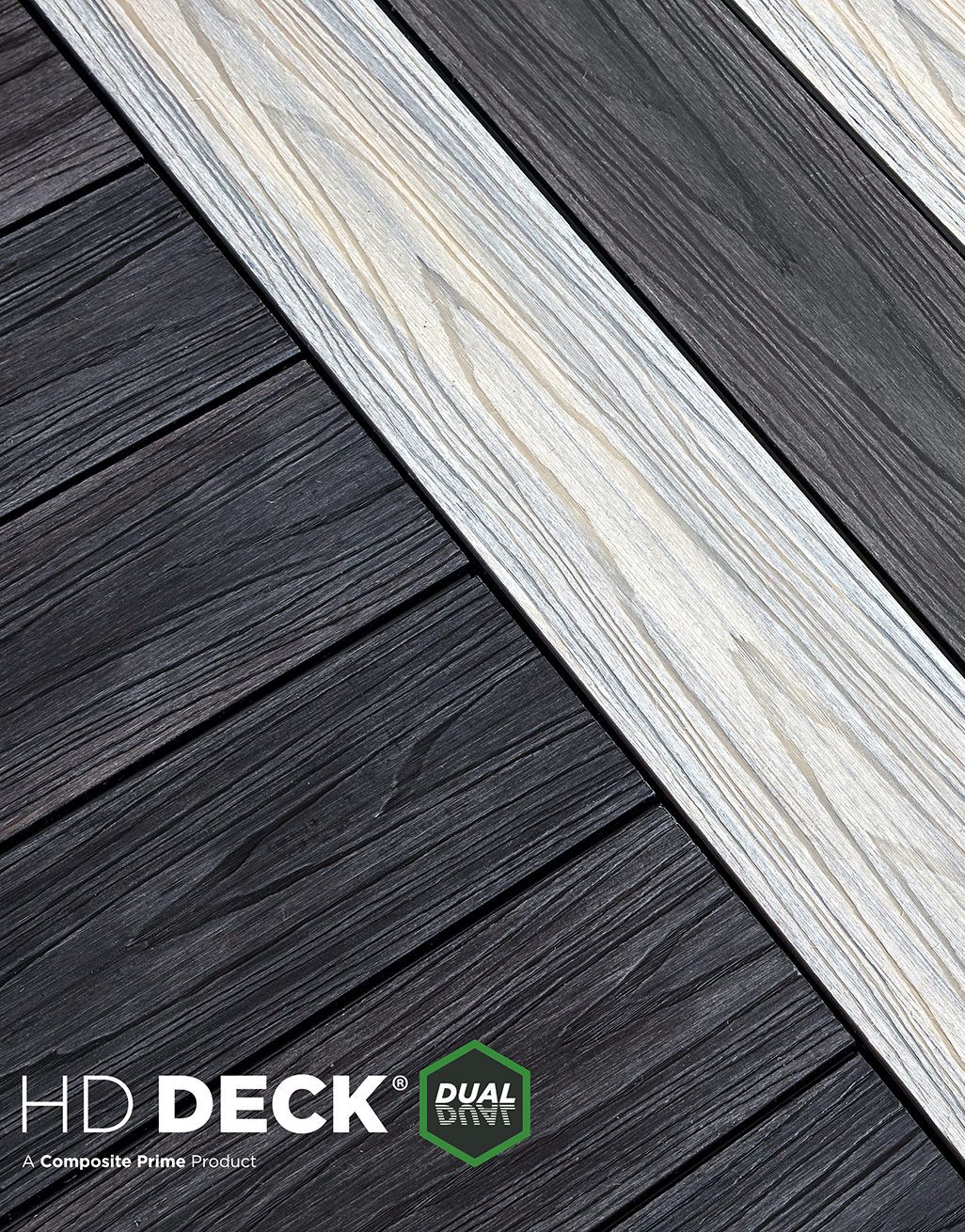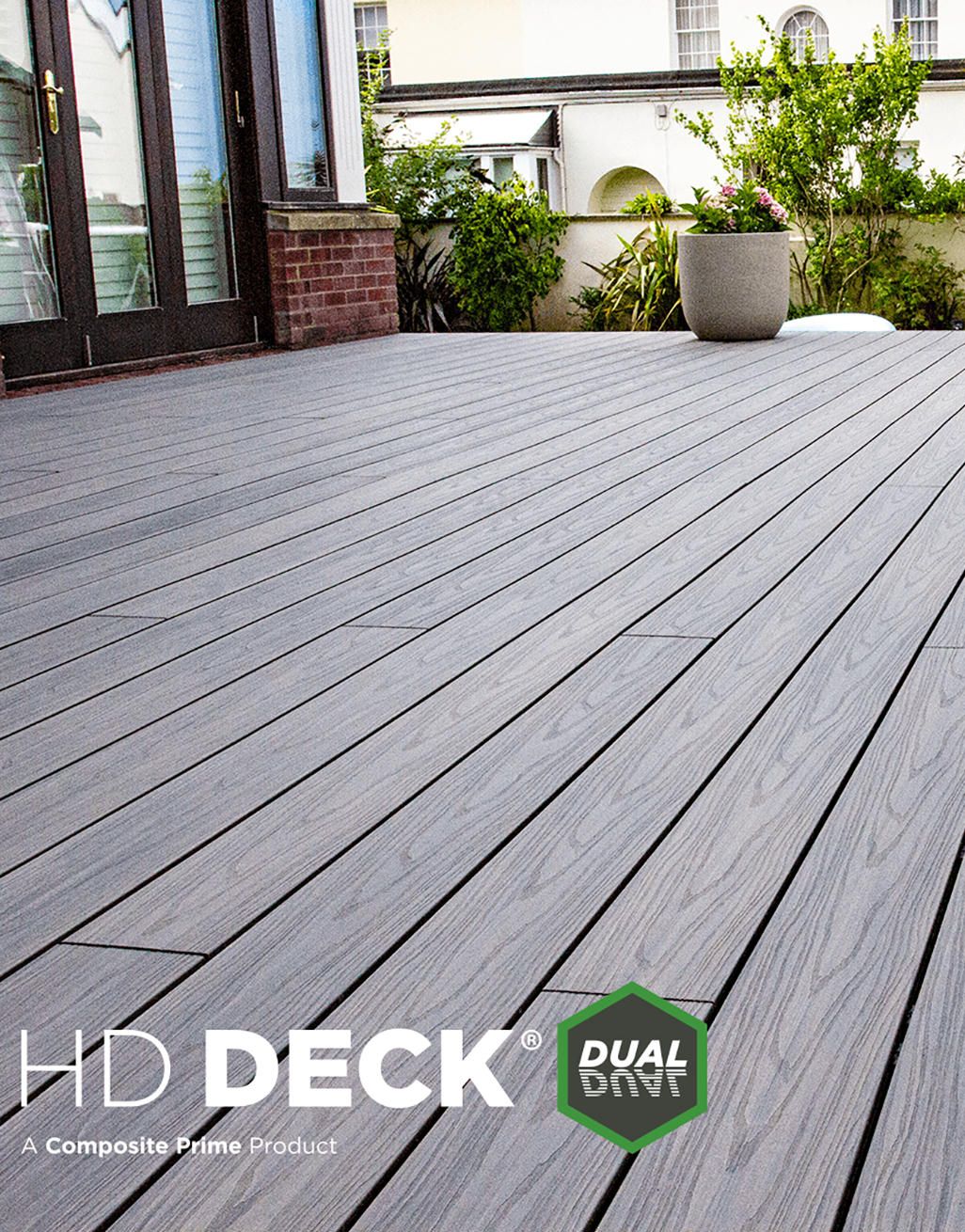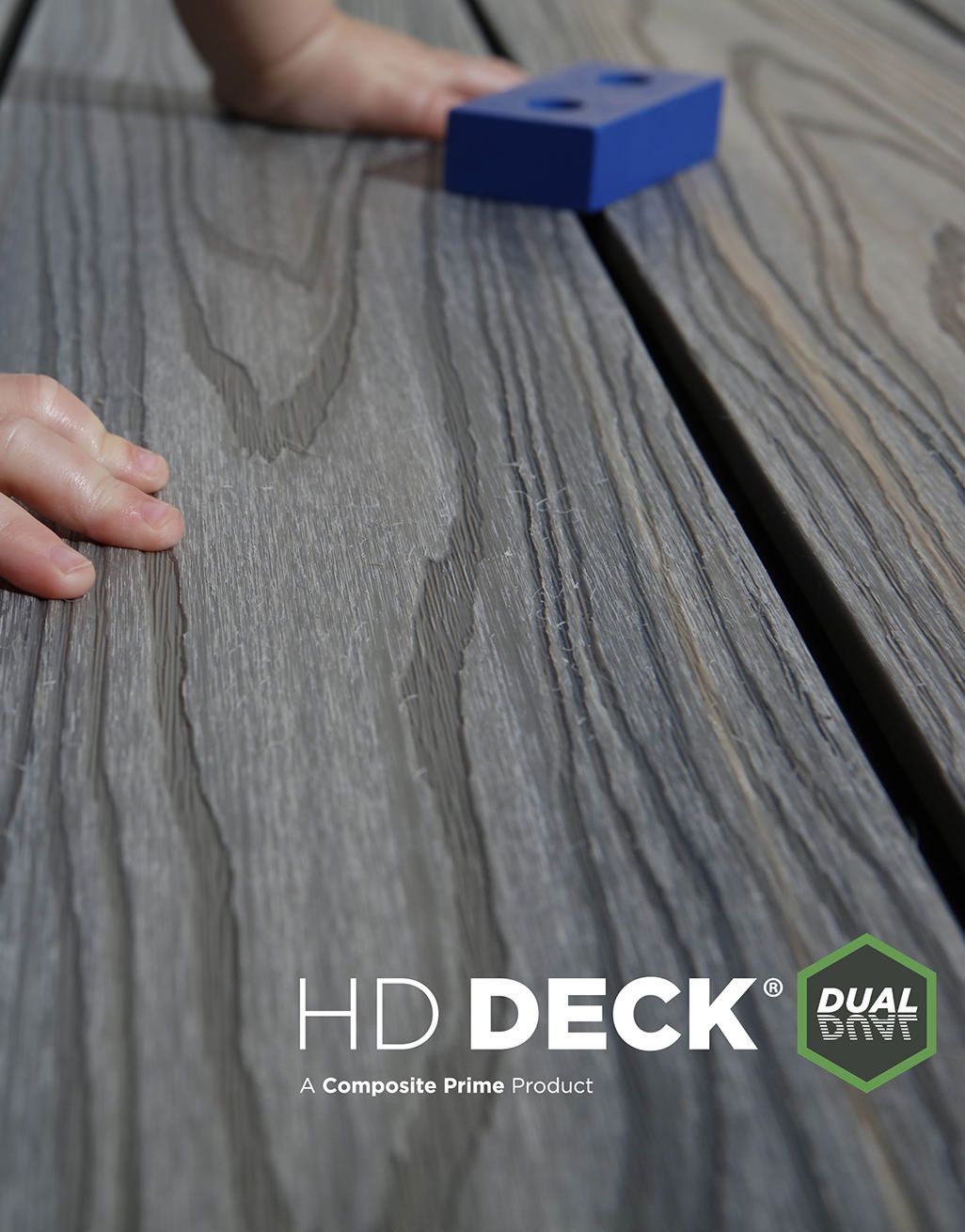 Composite Prime HD Deck Dual
Antique / Carbon
2 boards of 22.5mm x 142mm x 3600mm per pack
If you're looking for the perfect centre piece for your new garden living space, then HD Deck Dual could be just what you're looking for! Boasting dual-sided boards, there is an option of two colours which allow for a bespoke design which is sure to make a statement in your garden. HD Deck Dual is the most natural looking wood plastic composite deck on the market and is packed with amazing features! Each board includes a protective capped layer which offers maximum protection against stains and provides the elements for an extra-long life. The True Grain Colour System provides the deck with a beautiful replication of the natural depth of colour seen in timber, ensuring no two boards are the same colour. The Antique & Carbon contrasting board is truly stunning, and will provide garden living spaces with a glorious, contemporary decking, whether you go for a solid colour, or opt for a contrasting style, the possibilities are endless!
Best Quality, Lowest Prices
Delivery from Thursday 7th December
Easy Returns
0% APR Finance Available* Subject to status
We plant a tree for every order
Specifications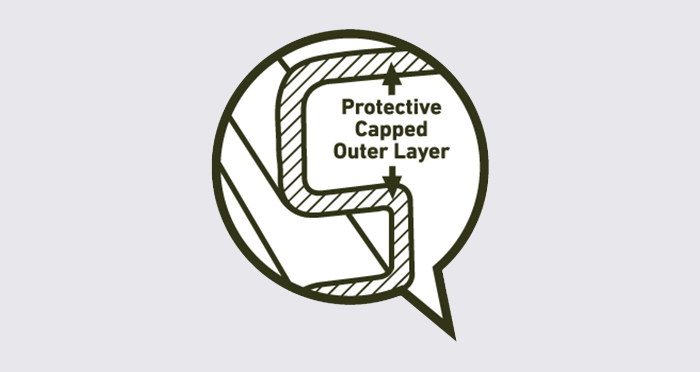 Protective Capped Layer
The capped design provides a protective layer that offers maximum defence against stains and performs better for longer. The surface allows for resistance to fading and offers additional protection against the elements of everyday living!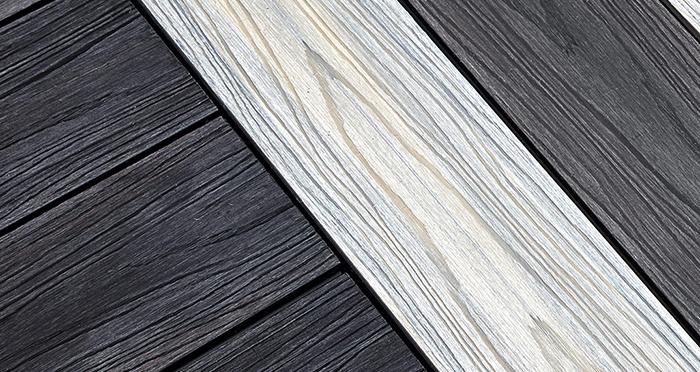 Natural Wood Grain
The HD Deck Dual features an amazing true grain colour system and is the most natural looking composite decking board on the market! The natural wood grain feature provides your garden with the style it deserves with all the features and benefits of composite boards.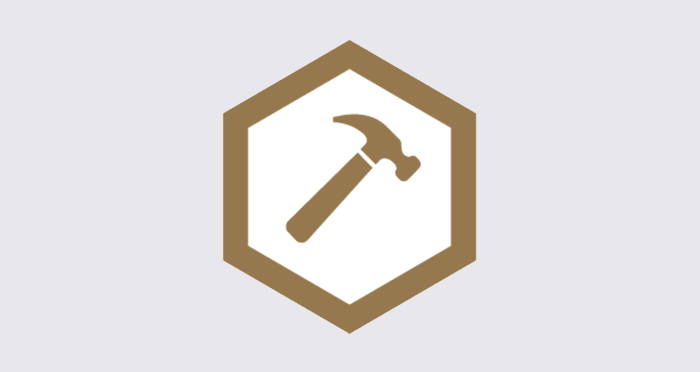 Low Maintenance & Long Life
This range requires a low level of attention and the elements of each board allow for an extra-long life. The product is guaranteed to not rot or decay and will require no staining treating or painting! The decking can be simply laid and enjoyed for many years!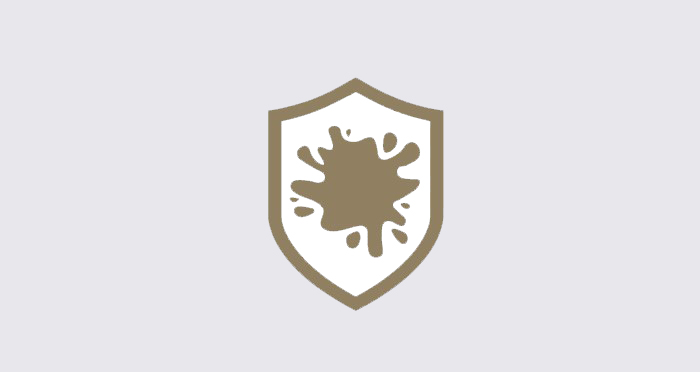 Stain Resistant
If you have a busy area in your garden that needs extra protection, then the HD Deck Dual is perfect for you! The boards are stain resistant meaning you get that added protection from little mishaps that may occur.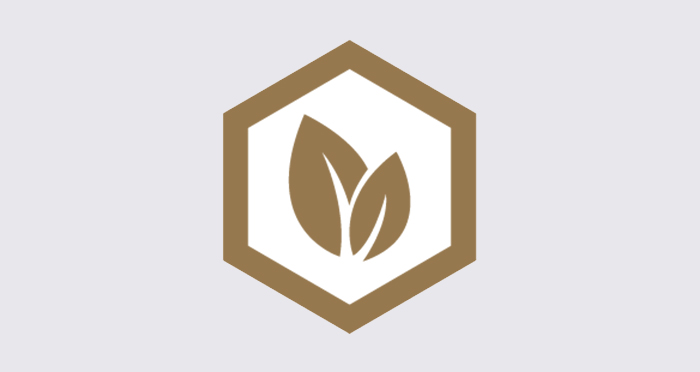 Socially Responsible & Environmentally Friendly
Each board is produced using recycled plastics and the wood flour used is FSC® 100% certified timber from responsible sources meaning that not only does it provide your garden with a stylish and convenient, it is friendly to the environment too!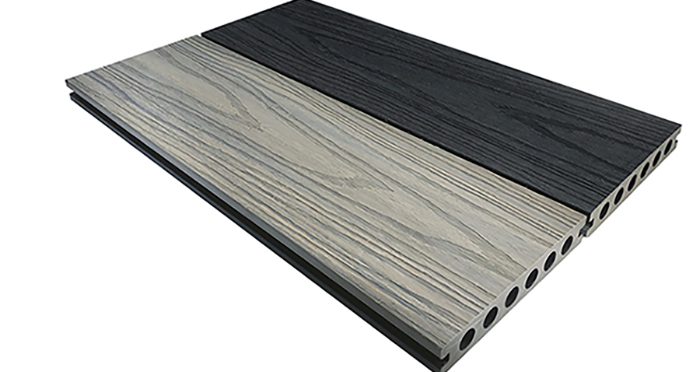 Dual Sided
The HD Deck Dual boards are dual sided, offering a reversible two-colour option and allowing the opportunity to lay your decking with contrasting colours to create a stunning bespoke finish and design that suits your preference.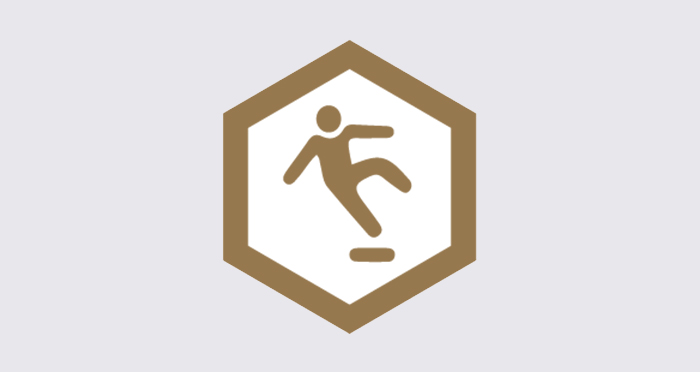 Child Friendly
Each board is safe and child friendly which gives an added piece of mind with your purchase. Due to the materials used to produce each board it will not splinter making it the perfect choice for busy family homes with active young ones who love to play!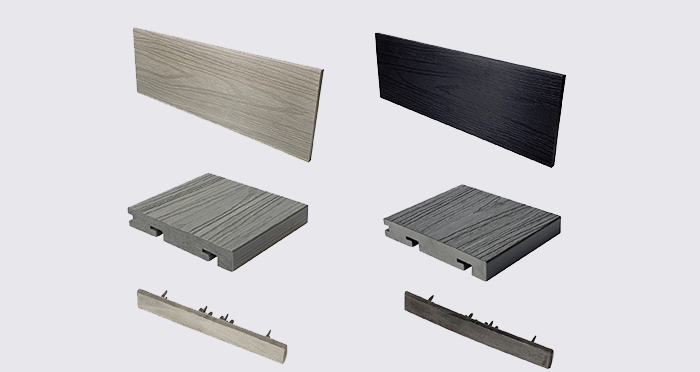 Fascia, Bullnose Board & End Caps
If you're looking for the perfect finishing touches for your new decking, we have you covered! The HD Deck Pro Fascia Board creates a fantastic, seamless finish to your decking and protects the ends of joists, masking any gaps along the way. The matching Bullnose Board looks like a regular board however has a bullnose edge to create a beautiful finish! It also includes a protective capped layer to ensure extra protection! By use of End Caps, you will seal off the ends of boards and create a professional finished look.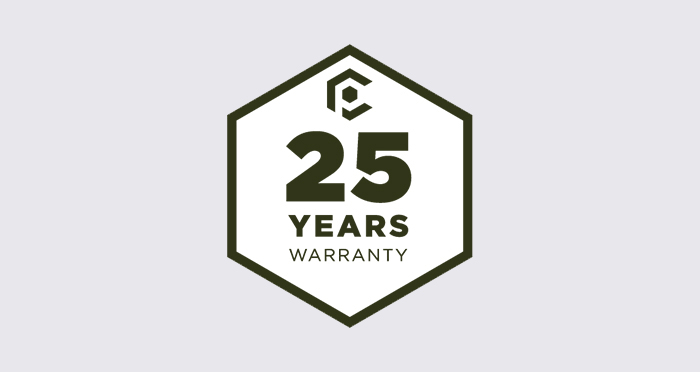 25 Year Warranty
HD Deck Dual is available with a 25-year residential warranty which helps protect you against material defect in workmanship and materials, splitting, splinters, rot or fungal decay! Make sure you register your purchase within 45 days from purchasing in order to activate this warranty. To register and find out more information, please head to the Composite Prime site.
Helpful Links
Recommended Finishing Touches
Decking Warranty
Our wear warranty has been created to provide you with peace of mind that our quality product is ready to stand the test of time.
With proper care and maintenance, we guarantee against any hidden defect that may adversely affect the life of the product.
If you have any questions, please get in touch! For a detailed explanation and warranty exclusions, please visit our terms page.