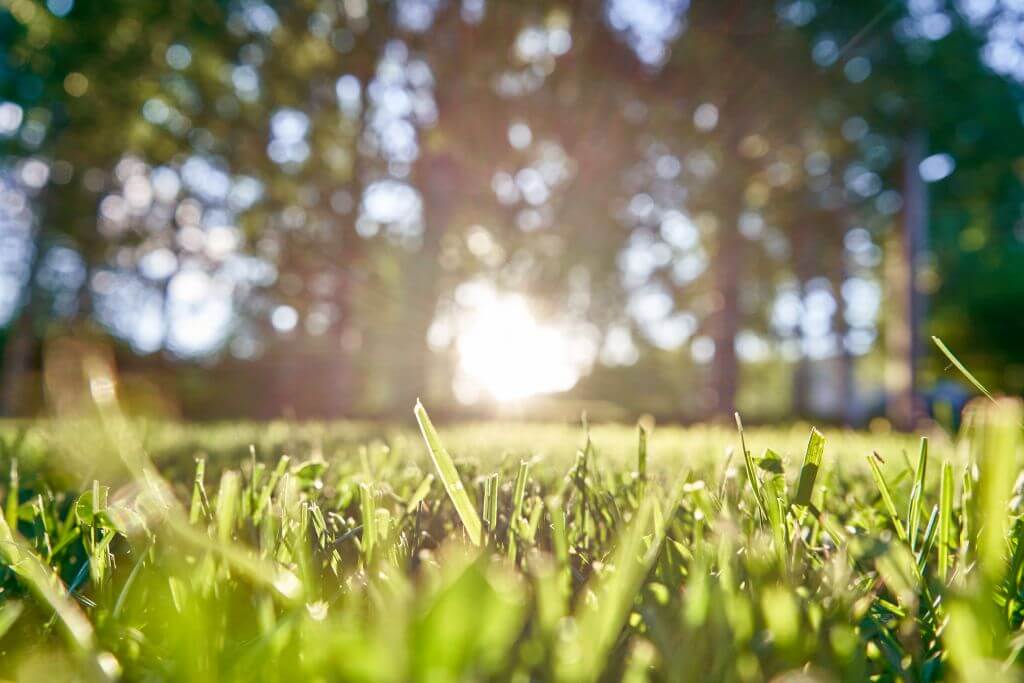 Does your garden have spots where the sunlight is scarce and is affecting your lawn and the usability of your garden? Installing artificial grass can help to resolve these issues and improve your relationship with your garden!
Benefits of Artificial Grass
Artificial grass has a wide range of benefits, which means it has no limitations to who can use it in their garden. For instance:
Low maintenance

Pet friendly

Child-friendly

Saves water

No mud

Long-lasting
One major benefit of artificial grass when it comes to a garden lacking sunlight is that it is not impacted by weather. With natural grass, you may have moments of bald spots, dying grass, or even no grass at all depending on weather conditions and time of the year. Artificial grass will look the part all year round.
Another amazing benefit of artificial grass is that all of our grass ranges are UV protected. This means that if there are some parts of your garden that receive sunlight and others that don't, you don't have to worry about the parts that receive sunlight discolouring.
@littlestonecottageonthill is one of our Instagram collaborations who transformed their garden using our Lucerne range.
They are the perfect example of how artificial grass has improved their lifestyle and relationship with their garden turning their patio area from drab to fab, into a stunning outdoor living space.
"It has enormously affected our lifestyle. Our lower patio lacks sunlight for most of the day so our gravel was messy, and our paving was mouldy. We've got bedrock as a base, so a breathable faux turf seemed like a good idea - and it's been a real game-changer."
Garden Ideas
So what happens now you've decided to install artificial grass to eliminate things like lack of sunlight and dying lawns being an issue? It's time to decide on what you want to do with your garden.
It may be you want to add a play area for the kids or an entertainment section for the adults. Or, you can opt for an amazing outdoor living style like @littlestonecottageonthill.
"We wanted our lower patio to be an extension of the home rather than a piece of the garden, so the turf acts as a carpet underfoot as we step outside, fusing the two perfectly by bringing the inside out a little!"
Get The Look
Love the look of this outdoor space? Why not take inspo from @littlestonecottageonthill and get the look yourself. To achieve this garden transformation or something similar in your own garden.
Things such as:
Outdoor rugs

Sofa's

Fairy lights

Firepits
These are all the perfect ways to tie together the outdoor living look.
Choosing The Perfect Artificial Grass Range
If you're taking inspiration from this garden design, you may want to go a step further and opt for the same or similar grass range as @littlestonecottageonthill.
"We chose Lucerne - the samples seemed to be exactly what we wanted. It was mid-range in terms of price and quality so it fit our budget perfectly."
Our Lucerne artificial grass is a member of our Premier range, with some amazing specification points:
5 Star softness

4 Star wear rating

35mm Thickness
"The quality is exactly as we expected from the sample and the after-service was brilliant. The team was really professional in helping us decide what was best for us and our requirements.
We would recommend them in a heartbeat!"
If you love this garden transformation as much as we do, then head to our site today and order Free Samples!
Got more questions on artificial grass? Get in touch with one of our experts today to find out more.