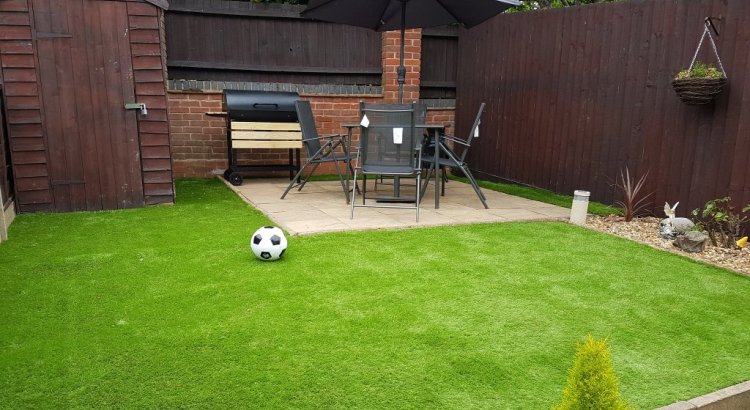 An afternoon kick about, local tournament or professional stadium, no matter where you choose to play football it's inevitable a natural grass pitch will leave you with filthy boots, a grass-stained kit and one or two grazes from your iconic Klinsmann's dive! Lost in celebration, the chore of cleaning doesn't come to mind until you're sat for hours with a hand brush and damp cloth scrubbing away the dirt – not so appealing! Artificial grass eliminates the muddy chores a natural pitch creates.
Why choose artificial grass? 
A superior drainage system makes drying out much more efficient which means more time spent on the pitch and less postponing the game. Frozen winter ground is met with a fierce game face and we pull the plug on that mud bath of a goal square. Extreme weather conditions no longer effects play. We all know too well excessive rainfall and frost are a common delight of Great British weather but slippery pitches and solid landings mean dangerous play. Synthetic pitches are suitable for all weather conditions; come rain or shine you'll be outscoring your perfect hat-trick!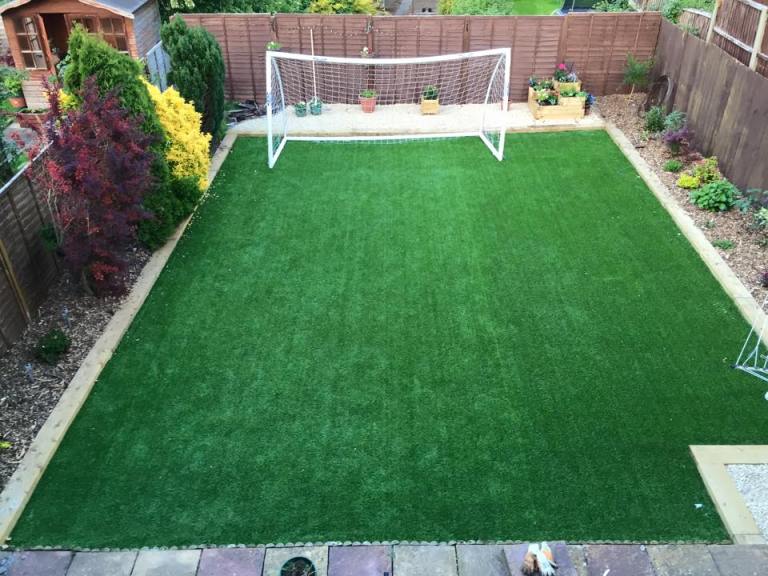 Eliminate the chores! 
It's not just football that feels the benefit, bowling greens, cricket fields and golf courses are among many sporting venues which turn to artificial grass. Excessive maintenance is one of the fundamental reasons why. Mowing the course, trimming the edges, getting the green to the right mil, the chores are endless. Synthetic grass is virtually maintenance-free, user-friendly and robust enough to withstand the constraints of an excessive sport. It's cost efficient too, especially when compared to implementing a natural drainage system for sports pitches and the cost of general upkeep.
What is AstroTurf?
Originally a brand name, AstroTurf has evolved into a generic turf description. Consisting of a very short-pile it's predominantly used to house sporting activity. As a practical solution to indoor sports, AstroTurf is extremely popular in the professional sporting industry for arenas, stadiums and football grounds. It's great for home DIY projects too; create your own practice pitch or master the art of golf with your very own putting green.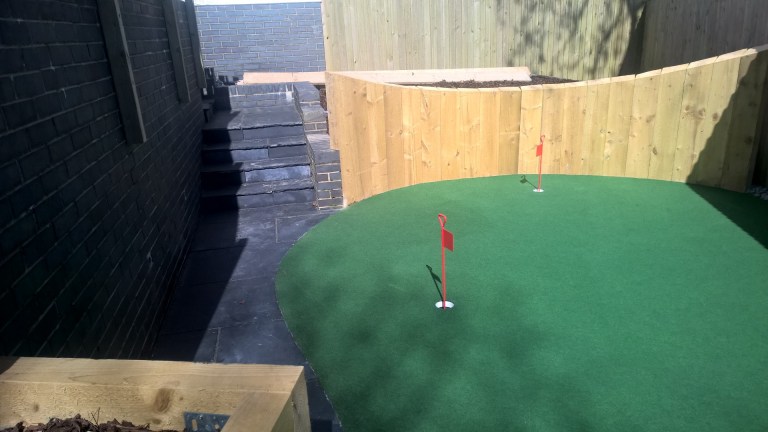 Have you created a penalty shootout in your back garden? Or have you been practising your Rory McIlroy swing? We'd love to know what sports you've been getting involved in with your artificial grass!