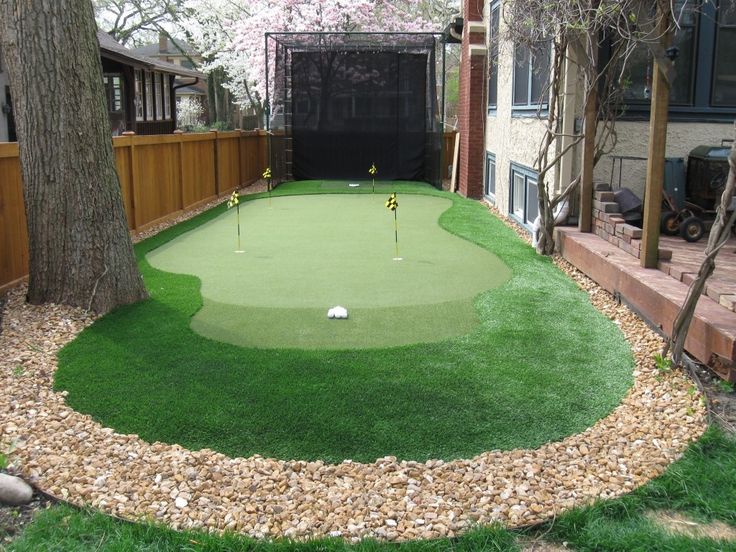 AstroTurf has evolved over the years from a product brand name to a common term used to describe artificial grass. Often associated with sports, AstroTurf tends to have a shorter pile height to cater for sporting activities such as golf, football and rugby.
How to Fit Astroturf:
When it comes to fitting AstroTurf, it's no different to regular artificial grass. It can be fitted almost anywhere as long as the surface is flat and permeable. The technique for fixing will fluctuate to comply with the surface, i.e. decking is popular for creating a small putting area - this requires either stapling or nailing as opposed to using adhesive. For our fully comprehensive step-by-step guide to installing your AstroTurf, check out our Installation Guide.
TIP: It is important to make sure your install is neat and tidy, especially if it is anticipated for sports. Prominent joins, jagged edging, and raised bumps will tarnish the look whilst also causing a safety hazard and potentially damaging the product. If you don't feel confident enough in your DIY skills, there are local professional landscapers available to lay the AstroTurf for you.
Where is it used?
Commonly used in sporting grounds such as football pitches and golf courses, it is becoming extremely popular for residential projects too. Homeowners turn to AstroTurf to create their own penalty shoot-outs or practice their golfing skills on their very own putting green. Here are some of Pinterest's top home golf courses created using AstroTurf: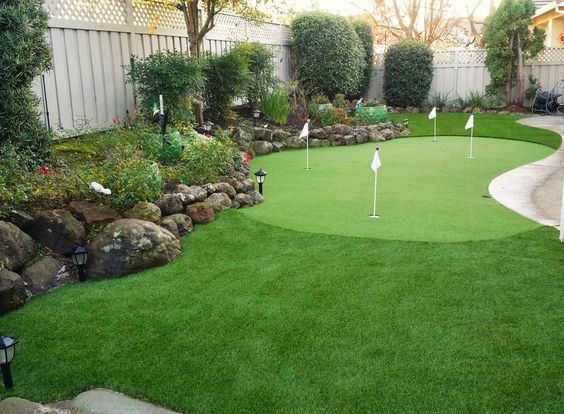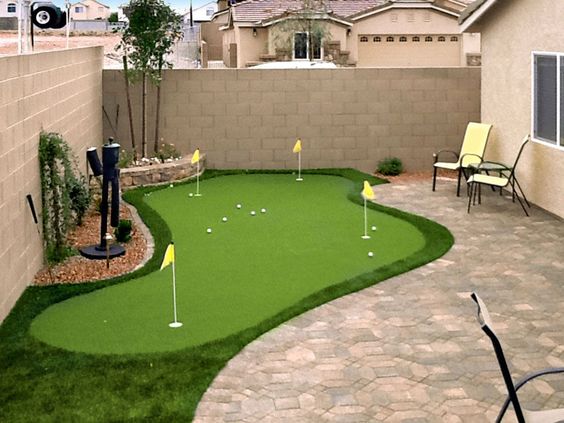 Both of these amazing DIY golf courses use a combination of authentic artificial grass and AstroTurf to create this fantastic, contrasting look. The difference in pile height allows the putting area to stand out; mirroring the look of a professional course.
How much does it Cost?
As with all artificial grass, we want the best range our budget can allow. The cost fluctuates from incredible value budget ranges to ultimate sporting ranges catering for fast moving sporting activities. We advise all customers to order our Free Samples prior to purchasing so you can be sure the range you pick is right for you.
For more information or to speak to one of our artificial grass experts, call us on 03333 205 022 or e-mail [email protected].