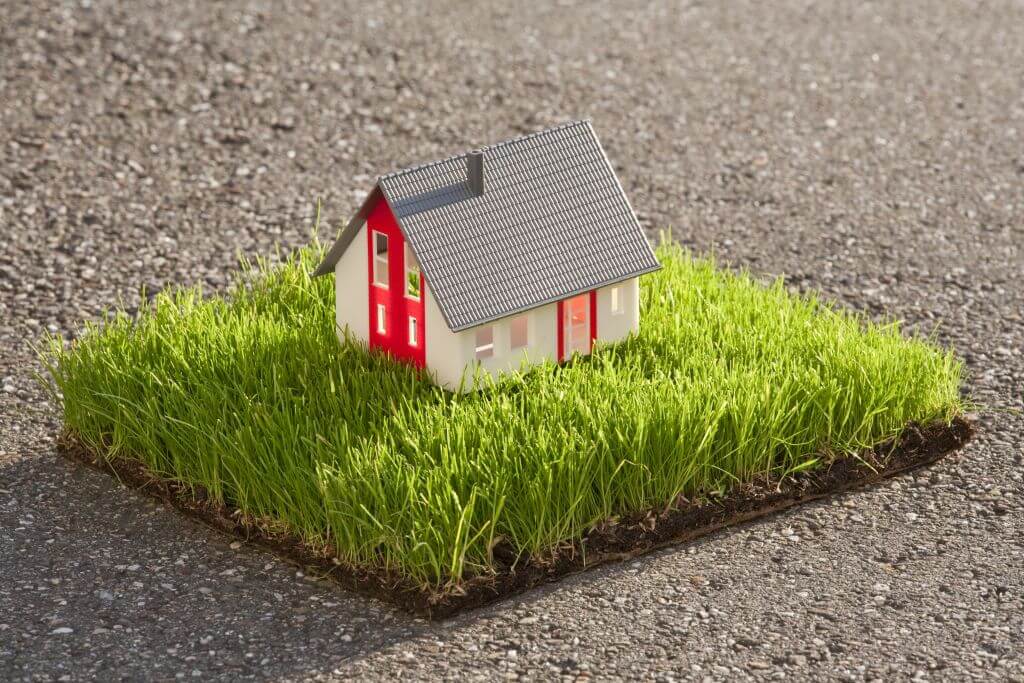 If you're looking for a great way of adding value to your property whilst finding a practical and lifestyle enhancing benefit to it too. Then artificial grass could be your solution. Artificial grass has many benefits that not only add value to your property but lifestyle too!
Let's delve into some of the reasons artificial grass will add value to your property:
Lack of maintenance 

Enhances curb appeal 

Child friendly

Cost effective 
Lack of Maintenance
One thing that comes as a benefit of artificial grass is the lack of maintenance required to keep on top of it, in comparison to natural lawn. 
Natural lawn can require a lot of watering, grass feed, lawn mowers, pesticides, you name it. 
Over the course of time owning a home, this can become expensive, in the name of making sure your grass looks neat and tidy.
This is not something artificial grass requires. Artificial turf is low maintenance, only requiring a quick rinse with a hose a couple of times a month. 
This level of maintenance can aid in attracting a large number of people who desire convenience, low maintenance and a garden that stands the test of seasons and time. Thus, providing added value to your property. 
Enhances Curb Appeal 
If you're wanting to turn the heads of passers by and be the envy of all your neighbours, then adding artificial grass can be the way to do this. 
The outside of your home is one of the first impressions your guests get of your home. Adding artificial lawn to your front garden enhances curb appeal, making this first impression a great one. 
Curb appeal being the attractiveness of the exterior of your home. 
Artificial turf affects this as it offers a beautiful green and uniformed lawn upon entry to your home, something people spend a lot of time trying to achieve with natural lawn. Often failing to keep it maintained to a high standard. 
This makes artificial grass a great perk to have installed in your property, and one that would certainly turn heads to potential buyers should you ever sell up! 
Child Friendly
One thing a lot of us have to consider when purchasing a home is how it accommodates children. Whether its current or potential, this is a major consideration. 
Local schools, activities, number of bedrooms, even the condition of the potential garden, are all things that potential homeowners keep high up on their priority list. 
You may be thinking, what does this have to do with artificial grass. Well, artificial lawn is child friendly. So this is another added value benefit for those with kids. 
Artificial grass is:
Highly durable - it can withstand the pressures of hours of playing and running around in the garden.

No mud - forget muddy footprints being ran through your home after a kick around in the garden

Adds a soft cushion underfoot - trips and falls are inevitable when the little ones are running around the garden, artificial grass can help to reduce the impact of these falls, hopefully reducing injury too.

Soft to touch - for babies and toddlers, artificial grass can provide a sensory experience.
So if you're a parent who wants to invest in artificial grass, this is a great idea to enhance playtime, and give an added benefit to other parents should you ever sell your property. 
Cost Effective 
Finally, the last discussion point on this list is the added benefit of artificial turf being cost effective. 
Installing artificial grass, whilst the initial installation can be large, in the long run you can actually save quite a few pounds. 
For natural grass to stay in great condition, you'll find you may often have to use grass feed, pesticides, and water it quite a lot. These are all things that use both time and money. 
Artificial grass is low maintenance only requires a hose down once or twice a month to keep it looking clean, saving you money in water bills. 
So this cost effective quality of artificial lawn is another reason that it adds value to your home and aids in attracting more people, providing added value. 
Overall, there are many benefits of artificial grass that help in adding value to your home. From saving you money, to enhancing the look of your home, these are all factors that can add value to your lifestyle or potential buyers. 
For any artificial grass questions, get in touch with a member of our team who will be happy to help.