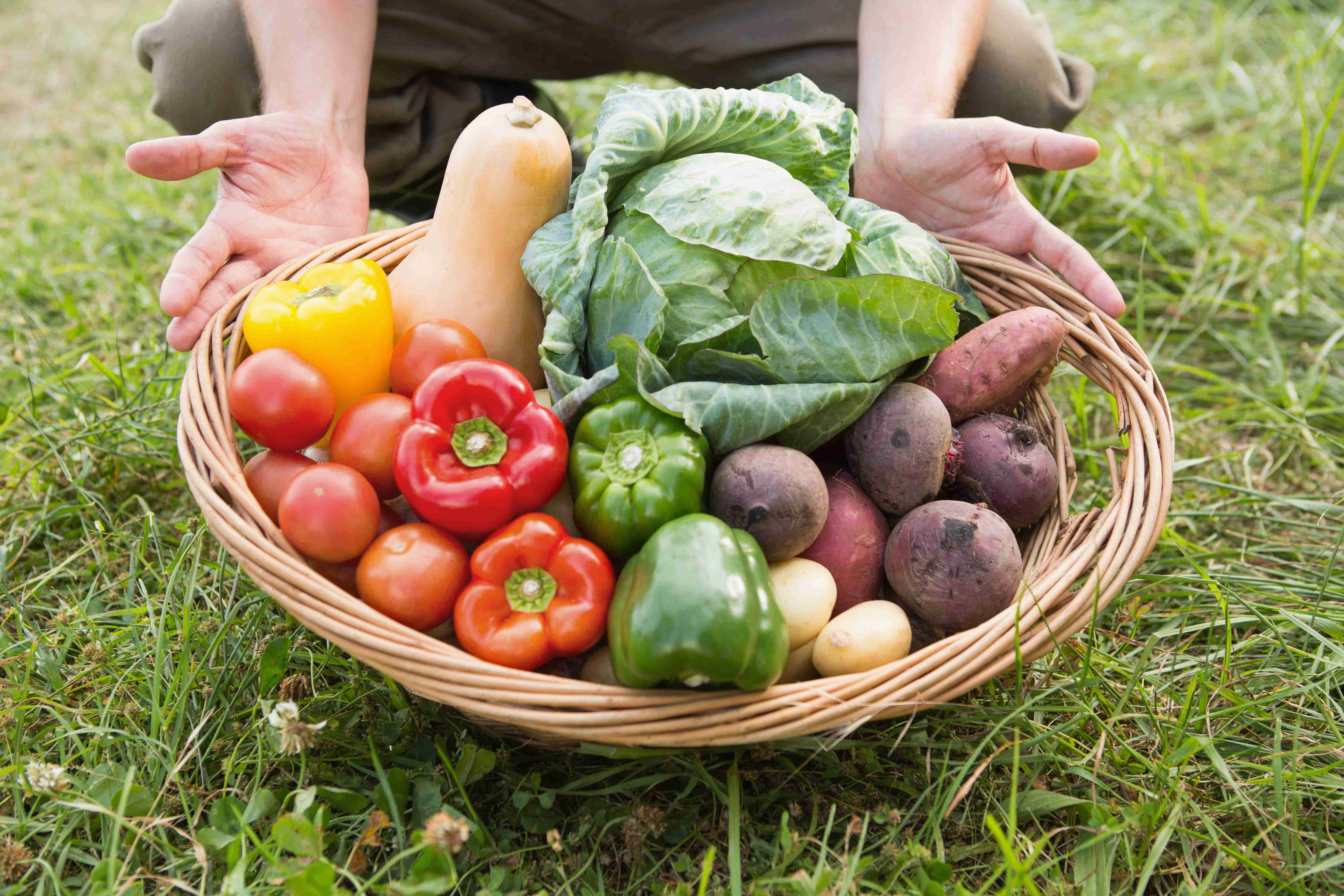 'Growing your own' has always been a quintessential British pastime and remains so to this day. And with the current 'cost of living crisis' in the forefront of everyone's mind, more and more people will be taking to growing vegetables in their garden.
It may not be fashionable but can save a tidy sum when the final reckoning is done.
However, it can be intimidating to start your own vegetable patch, especially if you have no experience.
Here are some tips to help the beginner get under way and ensure that the produce you grow is of the best possible quality.
Choose the right location
This may sound obvious but it is vital to make sure your vegetable patch is located in the correct part of your garden. The size of your plot does not matter as people with no gardens have been known to grow veg in window boxes.
For the majority of vegetables, it is prudent to choose a sheltered, sunny spot as most require approximately six to eight hours of sun per day. A few vegetables do prefer shade but the general rule of thumb is to put them in the sun.
Make sure you prepare the soil by removing weeds while the addition of manure prior to planting will be beneficial.
And it is also essential to locate your vegetables in an area of the garden that drains well. If water tends to pool, then you run the risk of the roots becoming saturated and rotting.
Striking the correct balance is key as rock-filled soil may drain well but can also inhibit growth. Sieve out the rocks before planting.
If the ideal location for vegetable growing in your garden does not exist, do not despair. The answer could be a raised bed. This gives you control over the spot the veggies are grown in and also the quality of spoil.
Another aspect of location to consider is whether or not it will be too windy. The British summertime is notoriously unpredictable and strong gusts could ruin a crop.
What size plot should I use?
There is no real hard and fast rule for deciding how big to make your vegetable plot but, for the beginner, starting smaller would be the way to go.
Decide which vegetables you want to grow and how many of each type before marking out your plot.
When outlining where it is going to be placed, don't forget to leave gaps where you can walk in between crops to weed. These paths are essential for tending your crops and also for when it is time to harvest.
Space out your vegetable crop
Having selected the right location for your plot, ensure you give the veg enough room to breathe.
Don't place them too close together, with at least eight to ten inches between each plant. This will enable them to grow faster and reach the size that you are hoping for.
Fight back against the critters
Having planted your crop, you will be excited to see it grow and eventually pick it for eating. Unfortunately, the wildlife that inhabits your garden will have similar intentions.
Slugs can be a huge problem and devour lettuce leaves and other vegetables. They will happily take your crop but all is not lost as there are ways to deter them.
They do not like travelling over rough ground so laying crushed eggshells/gravel/woodchip or mulch around the plants is a deterrent.
Slugs do not like the sharp edges so keep hold of your egg shells after baking!
They also don't like the taste of coffee and this can be used. However, do not use coffee if you have pets.
If all else fails, slug pellets may be the answer. Opinion is divided on using these but if you pick the correct brand then they may work for you.
Ensure the ones you use are non-toxic to both humans and other animals.
Read the blurb on the tin/packet and don't buy them unless they are right for you.
Take advice
Nobody starts out as an expert and it may take a few failures before your garden vegetable growing skills are up to speed. There is plenty of help on the internet to aid your new venture, while friends may already have experience to give to you.
Artificial grass no barrier to growing vegetables
Gardens with artificial grass may not immediately lend themselves to growing veg but there is a way around this. Grow them in pots!
This is a way to keep your garden looking neat while also providing a crop of vegetables to consume.
Which vegetables are best to grow in pots?
The obvious one here is potatoes. They are a staple of most people's diets and can be easily grown in pots. Benefits include reducing the risk of fungus and blight, which can spread if they are planted in the ground.
Beans can also thrive in pots but make sure you pick the right container with a minimum depth of 12 inches. They require plenty of drainage.
They can grow up walls or fences while the use of poles is commonplace to aid their growth.
Other summer staples that can be grown in pots include lettuce, beetroot, radish, carrots, spinach and peas.
Gardeners who like to keep a neat and tidy plot are likely to favour growing vegetables in pots.
Grass may be the focal point of many gardens, with kids encouraged to play sports. But a well-kept space should not prevent those keen on growing vegetables from giving it a go.
Stick to the principles mentioned and it may be that your effort is rewarded with a bumper harvest of tasty vegetables.
But whatever happens, don't give up! People learn by failure not success and it could be that a poor crop is just down to one of the above tips not being adhered to.
The combination of a beautiful lawn and a vegetable patch or pots is the diversity that will help bring a garden to life.
Growing with Grass Direct
With people spending more time in their gardens, especially on more sustainable choices, then artificial grass is a fantastic way to keep your outdoor spaces looking beautiful all year round. Low maintenance, artificial lawns can give you the time needed to concentrate your efforts on growing vegetables without compromising on design, appearance, or space!
If you want to own a beautiful garden using artificial grass then here at Grass Direct we have everything you need to make your outdoor space look picture perfect – without the hassle.  
For all your artificial grass needs and enquiries, please contact us today by using our contact form on our website or call us on 03308 182 500 to speak to one of our friendly expert advisors!