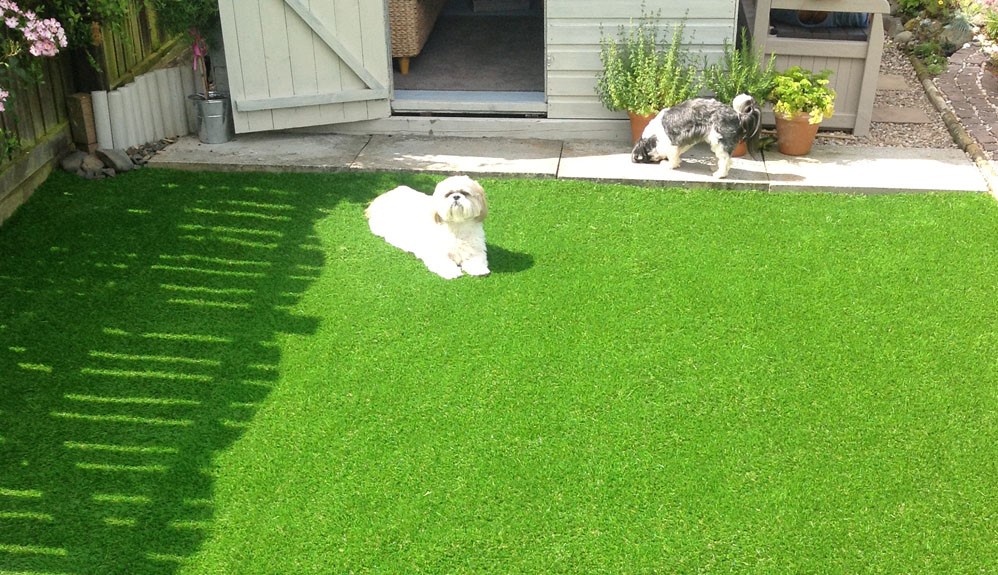 Rest assured, artificial grass is 100% dog friendly. This coupled with the fact that it is very easy to maintain; no staining, lingering odours or digging disasters, makes perfect sense for pet owners. Why spend time trying to repair a run-down lawn when you could replace it with effortless artificial grass.
Here's our top 5 reasons pet owners should go artificial:
Dog & Pet-Friendly
Manufactured from only the highest quality eco-materials, your new lawn is free from lead and cadmium; causing no harm to our furry friends. Daisy and Max were wagging their tails with delight when their owner replaced their run-down lawn with a welcoming area to run, play and do their business!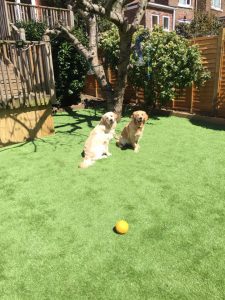 2. No More Digging Disasters for Pet Owners
Digging holes are a pet owner's nightmare. Artificial turf is resilient against the relentless attempts to destroy your lawn. The polypropylene fibres and robust backing will withstand the excessive scratching and digging our dogs love to do. Although you may want to break the habit, your pets will soon become discouraged when they realise with artificial turf their efforts are in vain.
3. No Reaction to Pet Urine
Unsightly balding patches and colour defects are no longer subsequent of pet urine. The synthetic blades will not discolour whilst ample drainage holes make quick work of hosing away the excess. With no lingering odours or lasting effects, your pets are free to do their business without causing any havoc.
If you have multiple pets then it is important to keep on top of your cleaning routine. Check out our "How to get rid of the smell of dog urine from artificial grass" blog for top tips on keeping the smells away.
4. Say Goodbye to Muddy Mayhem in Pet Owners Homes
You no longer need to quarantine the garden in fear of those muddy puddles natural lawns develop after heavy rainfall. A permeable base quickly disperses of any surplus water, speeding up the drying process. Whilst your sub-sand layer acts as a shield over the underlying mud, meaning no more pesky paw prints covering the kitchen floor!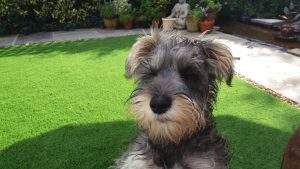 5. Play Time Curfew Is Lifted
Your perfect lawn will maintain its natural green appearance all year round regardless of weather conditions. There's no need for chemicals such as fertiliser and weed killer so you can rest assured you turf is 100% safe for your pets to roam.
We hope this has helped you with any pet-related queries. If you have a question for our artificial grass experts or are a pet owner with artificial grass and want to share some tips or advice with us, then simply leave a comment in the reply box to get in touch.