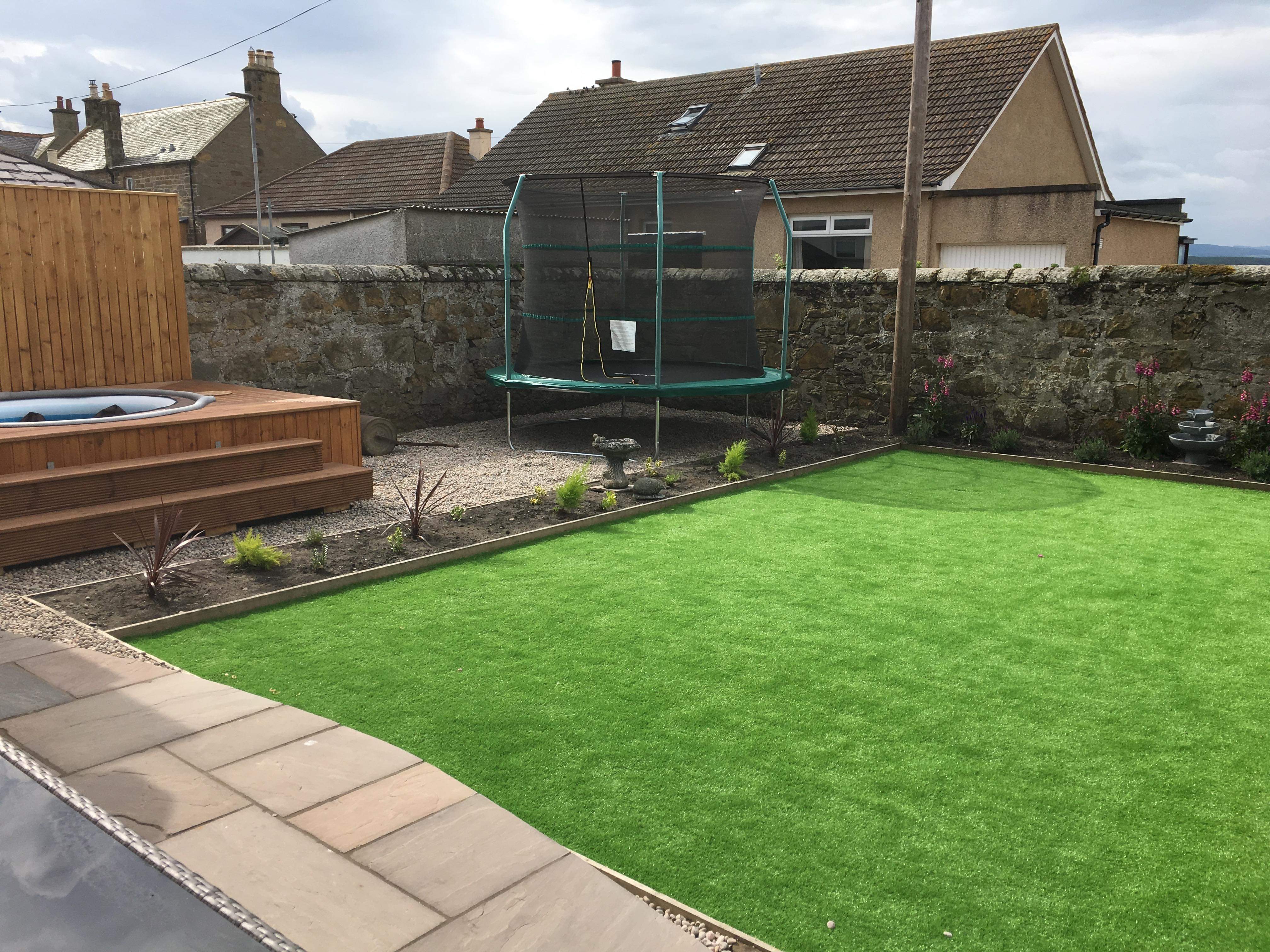 Fitting artificial grass can be a rewarding task when done by yourself. However, if you want to save time and guarantee professional results, you might want to leave it to the artificial grass fitters.
The team here at Grass Direct have put together this handy guide for finding a professional artificial grass fitter. Which will not only help make sure you pick the right guys for the job, but make sure you're getting the best price too!
Where to find Artificial Grass Fitters
Approved Websites
Finding an artificial grass fitter is quick and easy on approved fitting websites such as My builder and Rated People. Accredited sites such as these are great for putting your mind at ease - quality checks and stringent requirements must be met in order for tradesmen to be listed. Be sure to check out their reviews and recommendations, this will help you understand the standard of their work to make sure you're getting the best possible value for your money. 
Social Media
You can also find professional fitters through social media; asking peers for recommendations and utilising search functions. This allows you to check out their portfolio of install images as well as their most recent work. Don't forget to check out the reviews tab for feedback from recent customers. 
Word of Mouth
Word of mouth is another great avenue to explore. Your friends and family may surprise you with their networking reach, or come up trumps with a friend of a friend discount! Our team are also more than happy to recommend approved fitters for your area too. Just drop us a line and we will get back to you or head over to our approved Find a Fitter area of our website. 
Advantages of Staying Local
Depending on where you live, the rates for artificial grass installs can vary. They may also fluctuate based on the extent of the job, size of the garden and timescales on getting the work completed. We recommend retrieving quotes from both local artificial grass fitters and established national landscaping companies. This will give you a sound understanding of where the pricing should be for your exact requirements.  
In most cases, local artificial grass fitters are a cheaper and easier option to consider. They can often undercut the bigger players and have easier accessibility. As well as this, you will be helping a local business gain publicity and set them on their way to developing their company, which is always a great feeling! 
UK Based Artificial Grass Fitters
Keep reading for some fantastic recommendations for fitters based across the UK.
Ultra Lawn NE is a fantastic choice if you live in the North-Eastern/North area. They provide a incredible, friendly and reliable service. Covering all installations from lawn replacement to decking and play areas. 
For any of you who are living in and around the midlands, Ashby's Allsorts is a great choice. These guys specialise in fitting all kinds of flooring and grass, providing a reliable and professional service.
For the South of England, Red terrain Landscaping cover a large area and offer great value quotes for their services.
If you need more options and specific regions, be sure to head over to our Find a Fitter page.
Fitting Artificial Grass 
We can't put together a finding a fitter guide without considering all of your options. When it comes to fitting artificial grass, you can either do it yourself or leave it to the professionals. There are advantages and disadvantages of both, with time and costs playing a significant factor. There are other areas you need to consider, so to make life easier we've listed the pros and cons of each.
DIY Artificial Grass Fitting
Professional Artificial Grass Fitting
Pros
No extra cost for hiring installers
The turf will be professionally installed with great care and quality
You can be proud that you laid the turf yourself
You will not need to worry about doing it yourself
We have a DIY Installation Guide that is easy to follow
You can contact the company for any maintenance that might need doing in the future
It does not sacrifice your personal time.
All you will need to maintain the grass is a selection of our Accessories which help keep your grass looking and smelling great
Cons
If you aren't experienced in laying grass, you may struggle or make mistakes
The cost may seem a little high, however, you are guaranteed professional and well-executed install.
Installing artificial grass may take longer
Installing Artificial Grass - What you'll need…
Getting your artificial grass installed professionally is a quick and easy process that requires little to no effort throughout the entire installation period. Below is a simple, 10-step checklist to follow when having your grass installed.
 Your 10-step checklist to an easy professional fitting:
Order free samples of our artificial grass, so you can choose your favourite.

Check out My Builder or Rated People for qualified fitters. 

Get quotes from your chosen installation companies to compare the price and time.

Order your artificial grass to be delivered on the day of your choice. 

Remember accessories; weed suppressant membrane, fixing nails, joining tape and adhesive if needed. 

Book your chosen artificial grass fitter.

Prepare your garden; removing any furnishings which may get in the way. 

Relax while your artificial grass is being professionally installed.

Admire your brand new garden.

Make the neighbours jealous! 
 How to Save Money On a Professional Artificial Grass Fitting
We all love to save money regardless of what we are buying. Here are our top 5 recommendations on how to save some extra cash when fitting artificial grass professionally: 
1. Purchase the artificial grass yourself 
Our huge range of artificial grass means you can personalise your garden exactly how you want it while being affordable. Also, be sure to check out our remnant's section, as you might find your perfect grass for cheaper!
2. Compare the prices of different landscaping companies.
 Larger companies will often ask for a little more than your local landscapers. Work out the most expensive and the least expensive quote and work out your spending limit for the service.
3. Consider waste removal.
Make sure to check with your fitter whether or not you need to disregard your turf. If you do, find out the pricing of hiring a skip or alternatively go to your local tip if you are able to. 
4. Swap a review for a discount.
Offer to leave a review and give the company a social media mention for a discount. Companies love positive reviews and exposure, so they may consider knocking some of the asking price off.
5. Haggle! 
We all love a bargain and if you know your way with words, you will no doubt be able to work out a lower price.
Conclusion
A professional installation is a fantastic option for that perfectly laid turf. There are many landscaping companies that would be happy to give you a quote. If you want to save time, effort and guarantee impressive results, then leave it to the experts. All you have to do is sit back, relax, and barely lift a finger throughout the entire process!  To find out more or speak to one of our artificial grass fitters, contact us on 03308088900.