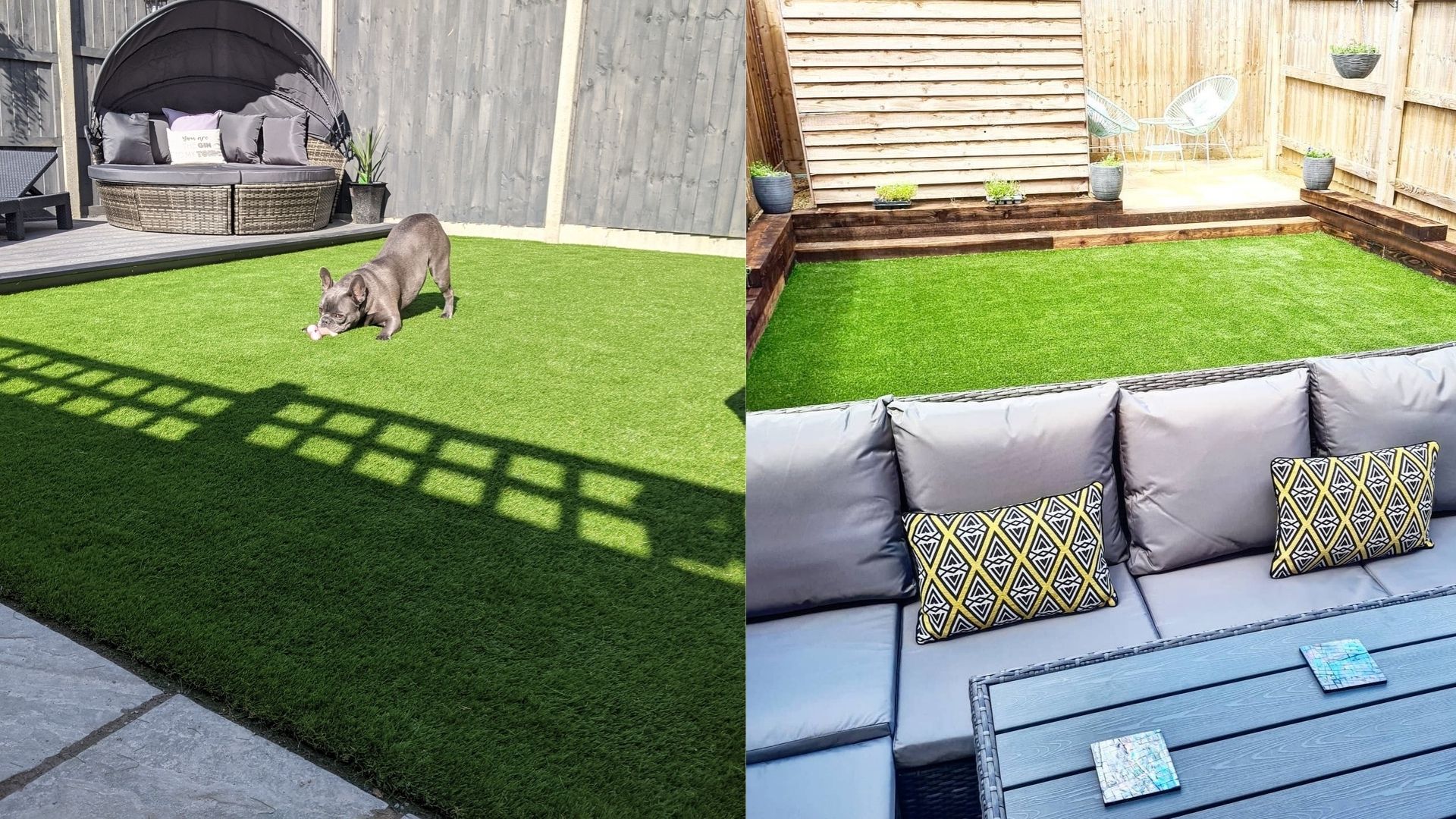 Installing artificial grass is the perfect way to enhance your garden and lifestyle. But only if the installation is mistake free. In this blog, we'll cover some of the major mistakes to avoid when it comes to laying your artificial lawn.
Insufficient foundations

Not installing weed membrane

Pile Direction

Correct Use of Joining Tape

Securing of Joins

Uneven Laying Course

Accommodating Pets
1. Insufficient Foundations
With most projects, the foundations need to be faultless to set the tone for the finished result. The installation of artificial grass is no different. 
When replacing your old turf with artificial grass, start by removing the existing lawn, and ensure you have levelled out the soil beneath. 
Using a vibrating plate compactor can help compact the soil to ensure the ground is solid. These can be hired from your local builders merchants.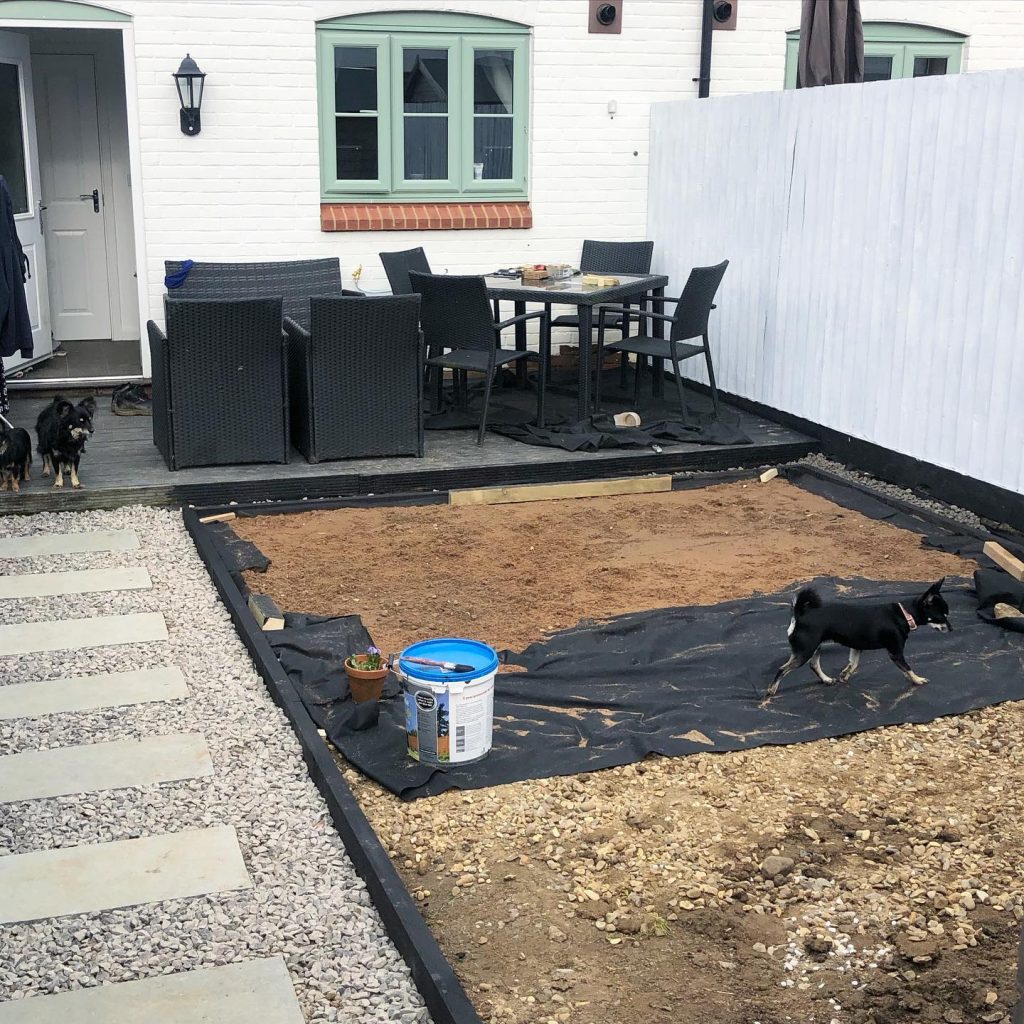 Then, to protect your new lawn from weeds, use weed killer over the area and add a layer of weed membrane. 
Next, apply an aggregate layer of sharp sand or crushed stone over the weed membrane. Compact until it's firm yet porous. If you're using crushed stone, add a layer of sand over the top to level the surface.
Again, use a vibrating plate compactor to compact the aggregate. This will ensure that your grass won't move on top, preventing lumps, bumps, and holes beneath the surface. 
2. Not Installing Weed Membrane
The next avoidable mistake you need to consider is those pesky weeds! One of the great things about artificial grass is that it provides a beautiful uniform and seamless look. This is unlike natural turf that can grow weeds. 
To be extremely cautious when it comes to the prevention of weeds, using weed membrane when installing over soil is a must. 
This goes underneath your aggregate to prevent the weeds disrupting your foundations, and will stop any weeds that may appear from growing through your sub-base and through to your artificial grass.
Installing a weed membrane will mean you weed out any problems with unwanted vegetation in your perfect looking lawn.
3. Pile Direction
Now this next mistake is one that can be easily made but one you should pay extra care and attention to because it will massively affect the finished look. That mistake is incorrect pile direction.
Pile direction refers to the direction in which the blades of each artificial grass roll face. When unrolling your lawn prior to installation, you will notice the blades should all lean in the same direction on the roll. This direction should help you align your rolls of lawn, laying them with the pile leaning in the same direction across each roll.
It is important that this direction is kept consistent across all of the rolls of your artificial grass to keep a uniformed appearance similar to that of a natural lawn. 
Pile direction can be the deciding factor on receiving an abundance of compliments on your new lawn. And we all love a compliment! 
Pile direction can have a big impact on the appearance of a Join. 
When joins are noticeable, this can affect the overall natural look you're wanting to achieve by creating visible separations across your lawn. Something natural grass doesn't show.
When joining two pieces of artificial grass together, facing the blades of grass in the same direction across both rolls aids in it looking like one continuous sea of luscious green grass.
Whereas facing them in the opposite direction to one another makes the join more visible at the point where the direction of the pile changes between each roll. 
Pile direction being uniform across your rolls can be the difference between being disappointed with your end look or overjoyed with it.
3. Correct use of Joining Tape
Next on the list may seem unusual. However, it is very easy to make mistakes when it comes to using joining tape. Joining tape is what is used to aid in joining two rolls of artificial grass together to achieve a seamless look.
It is important that you lay out the two rolls side by side exactly where they will be laid. This will make it easier to achieve the perfect join without making mistakes.
Once you have laid the grass where you want it, roll both grasses back and place the tape where the join will meet ensuring both sides of the rolls will touch the tape without leaving gaps.
Before rolling the grass back, make sure that you have faced the tape facing the correct way up. There will be two sides with two different textures; one smooth and shiny and one rough. The rough side is the side that should be facing upward. 
This is the side that you will apply your adhesive to. 
Once you have applied your adhesive, roll both sides of the grass back ensuring they touch the tape. This should secure your join. 
4. Not Securing Joins
When working with joins, it is important to make sure they're secured properly. Incorrect securing of joins can result in your grass separating, as well as lumps and bumps. 
It is often advised to use fixing nails to secure a join when installing artificial grass. However it is a common issue that the join can separate and become visible with this method. 
We would recommend using adhesive and joining tape for the most effective securing and peace of mind when it comes to longevity. 
5. Uneven Laying Course
This next mistake is another that certainly shouldn't be overlooked. When you have laid the correct foundations for your sub-floor, it is important your surface is made compact and level. 
Using a vibrating plate compactor will help with compacting the materials below, but this is only half of the job. Once you have used this machinery to compact the sub-base, you may begin to see a few minor indentations or separations.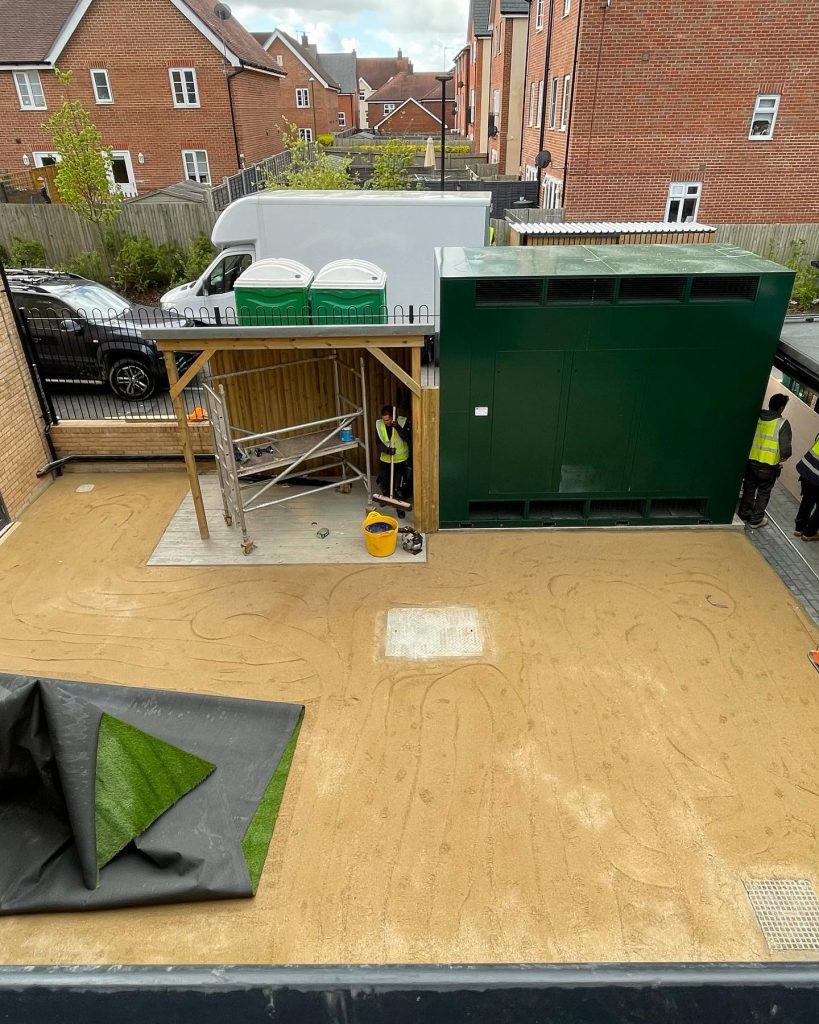 Whilst these may seem minor, these shouldn't be left. Leaving these will mean that the more traffic your grass receives, the worse these indentations can be made, eventually making larger holes beneath the grass. This will affect the overall look on the surface. 
To ensure these indentations are levelled out, you can use a plastic float tool to pat level off the ground and recompact the aggregate.
6. Accommodating Pets
The last issue we will look at is accommodating your pets, in particular, the issues that may arise with their calls of nature!
Artificial grass is renowned for improving the lifestyle of both people and pets. However, one thing to consider when installing artificial grass, is that your four legged friends will most likely use the grass when they need the toilet. 
Though artificial grass has drainage holes that will drain away things like dog urine, we highly recommend using limestone chippings. This, as a component of your sub-base as this is perfect for neutralising the smell of dog wee, as well as creating a solid surface. 
So you can forget about worrying about Dexter using the garden when nature calls!
We hope this blog has exposed some issues that may arise when installing artificial grass but how easy they are to avoid. Avoiding these will ensure you're elated with the garden of your dreams. 
If you have anymore questions, don't hesitate to get in touch with a member of our team who will be happy to assist you.