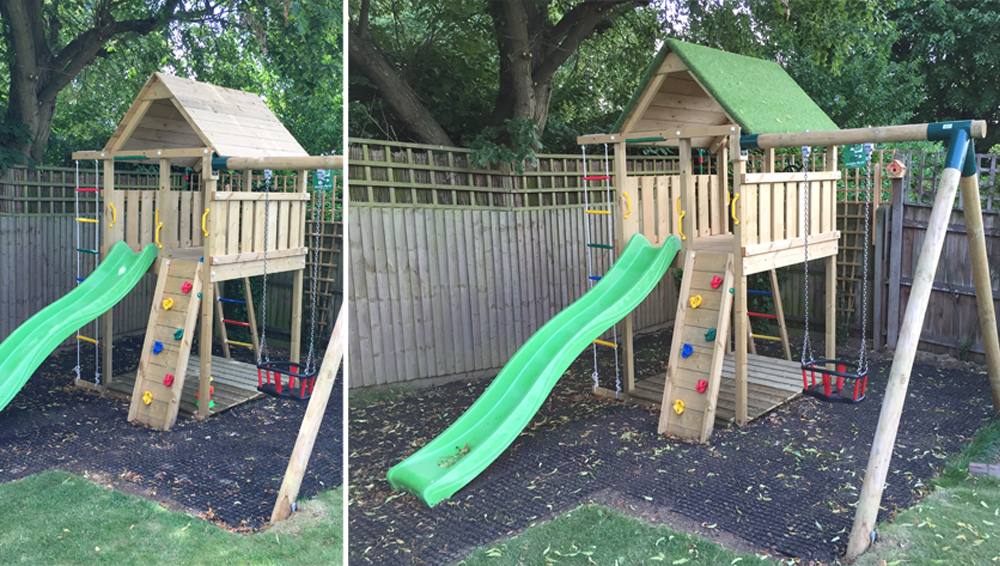 Have you recently had your garden transformed with one of our beautiful artificial grass ranges and got surplus grass left over? Not sure what to do with it? Take a peek at some of these unique artificial grass creations for inspiration:
1. Pet Feeding Mat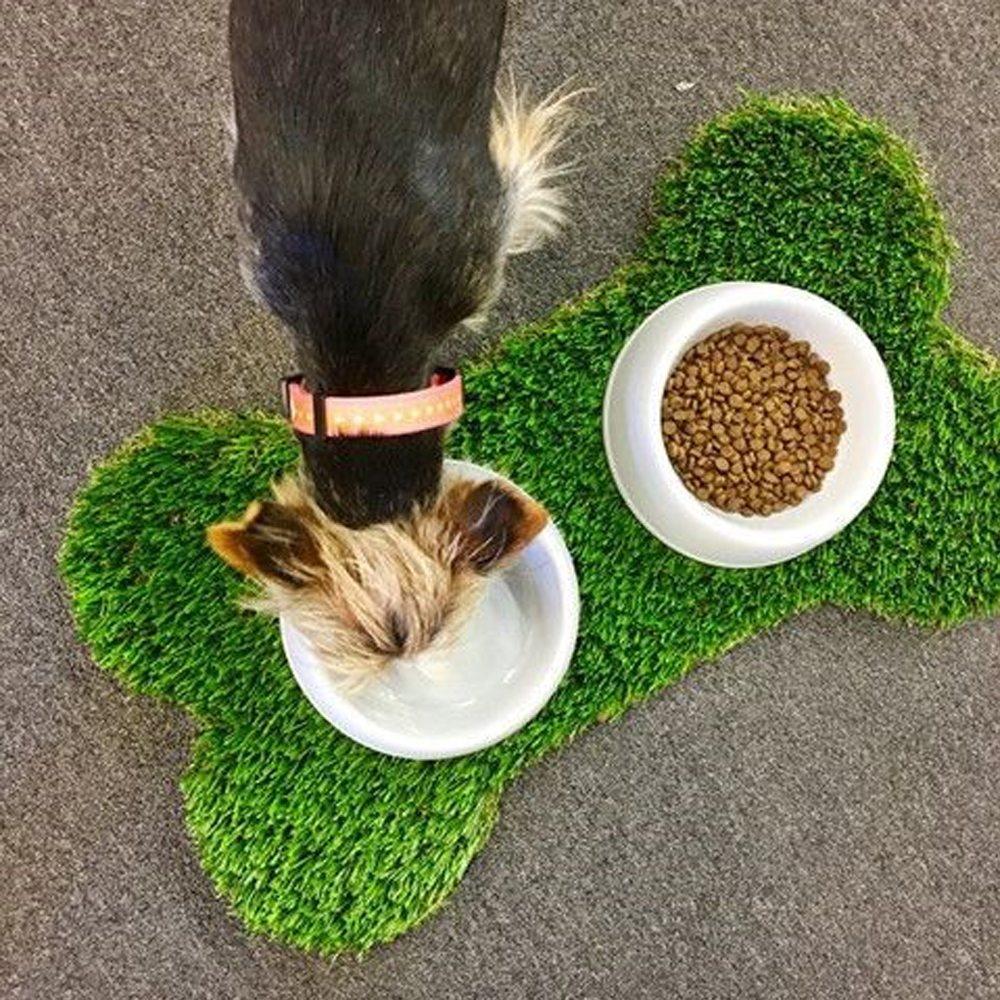 Transform your pet's dining area with one of these quirky mat designs. Adding a strip of rubber to the backing of the grass will secure its position to prevent sliding. When creating the shape, try to cut in between the grass stitch in the backing to ensure minimal fraying. If you do need to cut across the stitch, like in this bone shape example, a small piece of LawnFix Tape will subtly seal the edging.
2. Table Decoration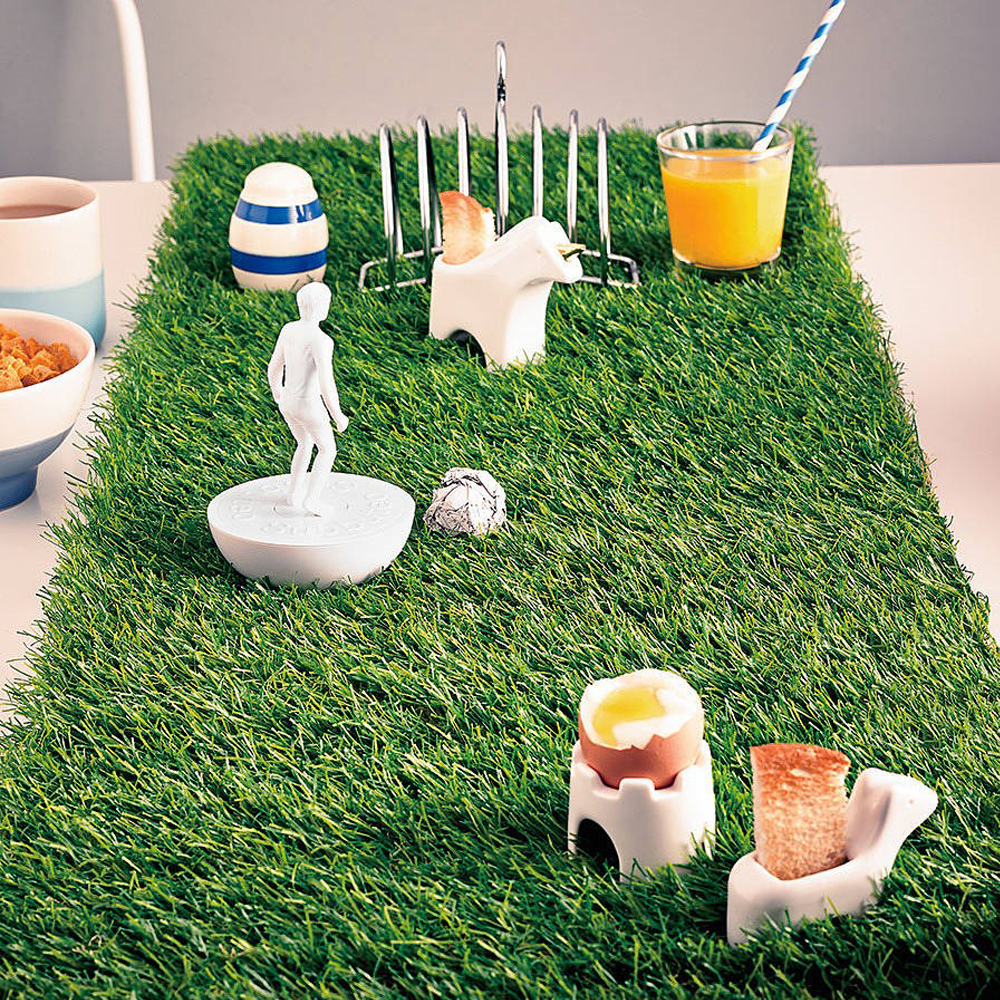 Create a unique table runner that's guaranteed to get your guests chatting. Popular in homes, weddings, christenings and parties, artificial grass brings something a little different to the dinner table. Soft to the touch and easy cleanable, it's practical too!
3. Arts and Crafts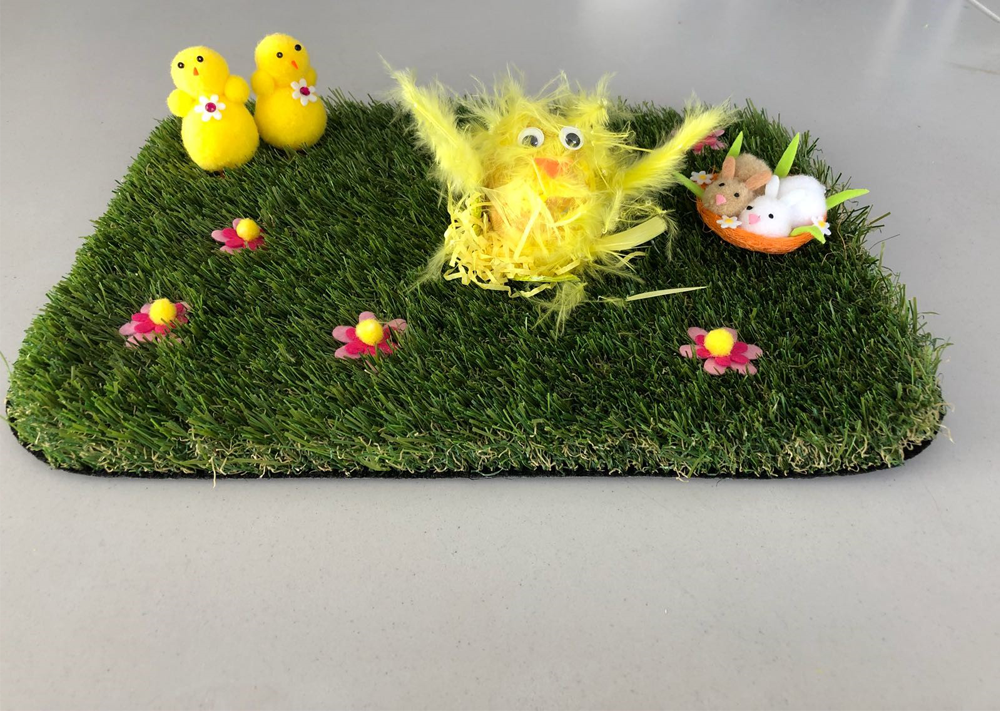 Be as imaginative as you like. Left over samples or scrap-ends can make great bases for arts and crafts. Check out this Easter chick design for inspiration - we give it 1st prize!
4. Artificial Grass Pet Beds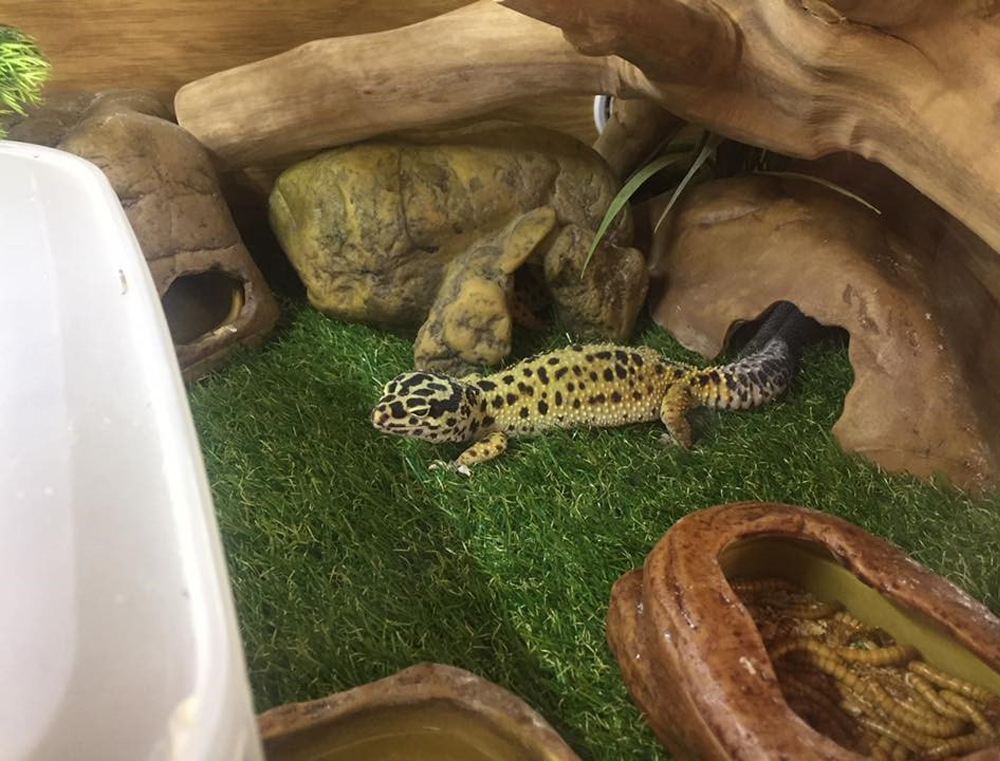 This gecko tank looks fantastic featuring an artificial grass base. Animal friendly and easy cleanable, it's the perfect solution for pets. Dog beds and kennels are also often lined with artificial grass to provide a cushioned, soft base for their little paws. The integrated drainage system makes easy work of rinsing down after their toiletry uses too!
5. Roof Covering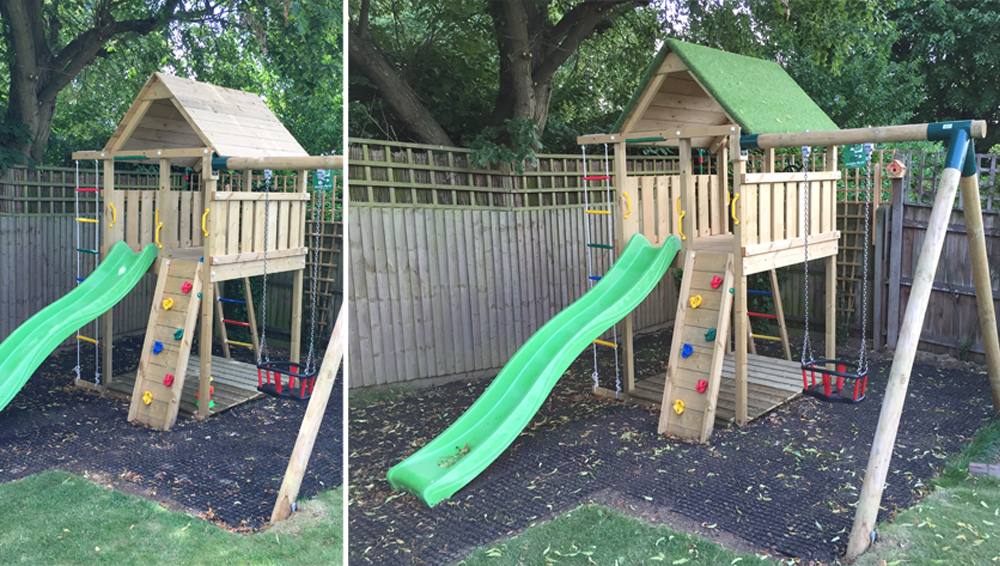 These before and after pictures really capture the difference artificial grass can make to a roof. Whether it be a children's play house, climbing frame or forts such as the one pictured. The grass is not only beautifully decorative but child-friendly too. The difference in texture could prevent any slipping or splinters whilst any discoloured areas can be covered. It's not only children's toys which could be transformed with artificial grass either. We've also seen rooves of pet kennels/ pens, sheds and garages spruced up with left over grass too.
Have you recently created a unique artificial grass product or design that you would like to share with us? Let us know by commenting at the end of this post or contact us:
E-mail: [email protected] Tel: 03333205022