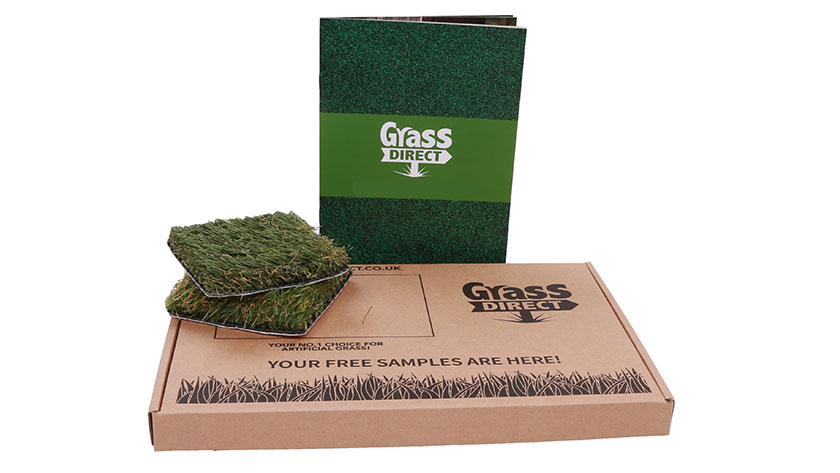 Looking for the right artificial grass can be a little overwhelming when comparing the various ranges and product specs. Understanding what these mean, what to look out for, and how this impacts the overall performance will put you in good stead to choosing the right one. 
So you can gather the basics of choosing your perfect grass, we will be going through the main factors to consider such as quality, pile height, weight, and those all-important product specs. 
How to Identify Quality Artificial Grass Samples
Thickness 
The thickness and density of your turf is a great indicating factor of whether the grass is high quality or not. Thicker grass piles are usually of higher quality as more grass is added to the stitch to create that luxurious, cushioned feel underfoot. This often results in a more realistic looking turf too.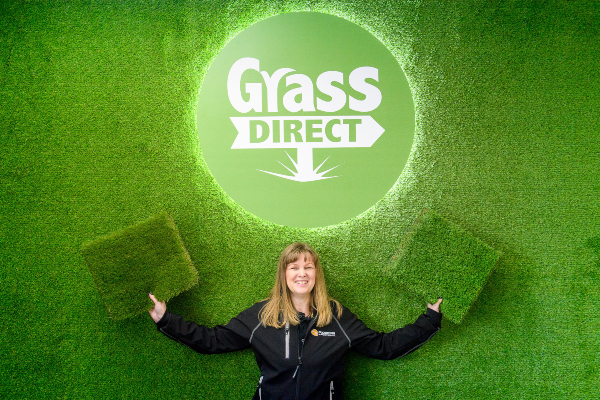 Colouring/ Thatch
You will find that a lot of ranges of artificial grass contain 3 or even 4 different colours, that vary between each blade. This is to create an ultra-realistic appearance, similar to that of real grass. 
Colouring does not determine quality, instead, this reflects preference. Some people prefer lighter shades of green, others look for darker hues. All of our grass ranges, regardless of their spec, contain shades of green and brown to capture the true authenticity of natural grass.
The direction of the pile can also affect the colouring. This is something to consider when fitting your artificial grass. It's always best to order free turf samples to see which you prefer.
Stitch Count
The stitch count of artificial grass refers to the number of stitches per square meter. A  higher stitch count usually results in a denser, thicker grass as the stitches are compacted close together. You would find a higher stitch count in a higher-end grass range. Comparing the weight of the grass is a good indicator of the amount of grass you are getting per square metre. 
Backing Material
The backing material of artificial grass consists of 2 layers, with the primary layer being the material that the grass is stitched into. In order to tell if the backing layer of your chosen fake grass is of high quality, you shouldn't be able to separate the primary backing from the rest of the turf. A poor quality backing will separate without much effort. Good quality backing material is very important, whether you are installing the grass yourself or hiring a fitter for the job.
Drainage Holes
When choosing your fake grass samples, it is important to make sure the turf in question has adequate drainage holes. This is to ensure that your grass does not block any water from passing through when it rains. No one wants to deal with a flooded garden!
Foot Test
Ensuring your artificial grass is comfortable underfoot is a very important factor, especially for family homes with little ones. We encourage the foot test; take off your shoes and get your toes into the pile. Is the grass soft enough? Does it achieve the desired effect?
What does the Artificial Grass Spec Mean? 
Pile Height
The pile height of artificial grass is the height of the turf itself. This accounts for the height of the blades of grass. Pile heights can range from anywhere between 5mm and 42mm. A high pile height results in a thicker, softer feel. Shorter pile heights are more sturdy; perfect for sports such as golf. If you're looking to create a home putting green, then a short pile height is a fantastic option for you.
Pile Weight
The pile weight refers to the weight of the artificial grass per meter squared. For example, Our Lisbon artificial grass is 3400 gr/m², this means that the turf is 3400 grams for every meter squared. A heavier pile weight can usually be found in a higher quality range of grass, as more material is used.
Softness and Wear Rating
At Grass Direct, we rate both the softness and wear of our artificial grass using a 5-star rating system, with 5 being the best and 1 being the worst. This is a simple and effective way of letting you know how soft and how durable a certain range is. If you want to prioritise one or the other, you can take a quick peek at our ratings and get an understanding of that particular range. Ordering your artificial grass samples will help with this, as you get a hands-on feel of a certain turf.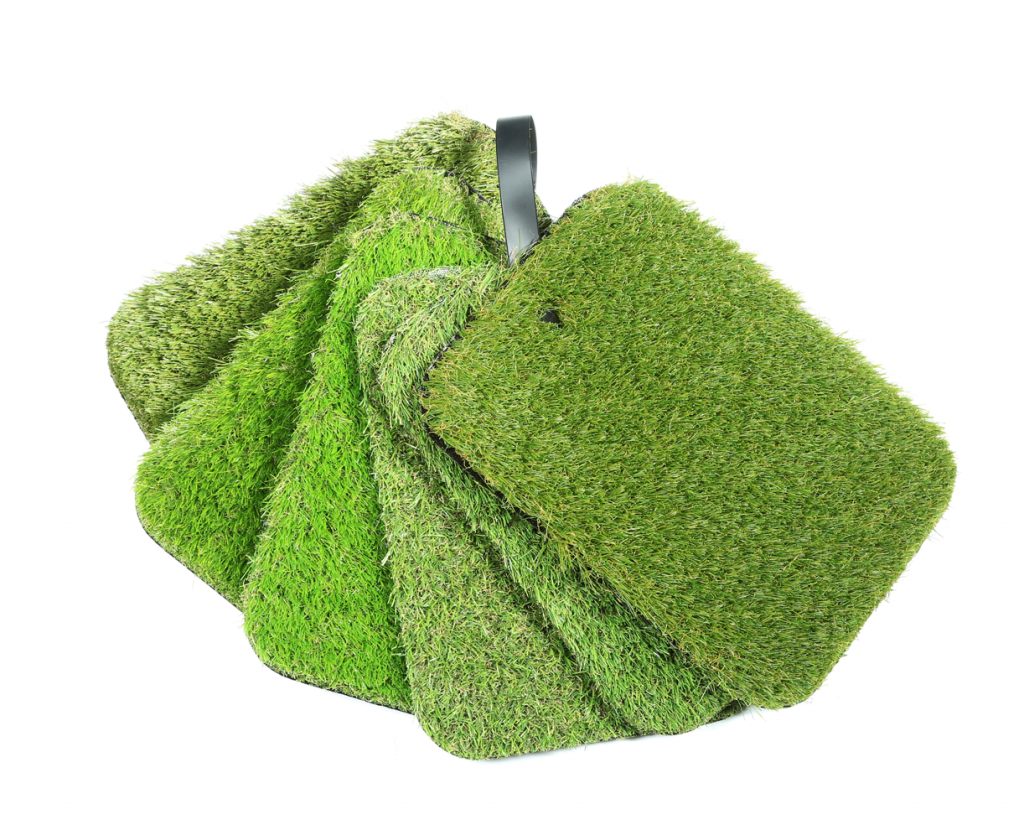 Are your Grass Samples Suitable? 
In general, it's best to add underlay to thinner ranges of artificial grass. This is to provide a more natural and soft underfoot feel. With thicker, denser ranges, this is not needed. However, if you do opt for underlay, this will only enhance the overall feel.
Pets
For pets, we would recommend a 30mm pile height or under. This is due to the ease of cleaning any mess that the pets may make. Also, make sure to look for grass with a good amount of drainage holes when choosing your fake grass samples.
Ranges that we would personally recommend for this are:
Valencia, Adelaide, Orlando, Oasis, Bordeaux and California.
Children
All of the grasses we stock are suitable for Children, however, we would recommend looking at our ranges with a dense, soft pile height. This is to cushion any of those inevitable trips or falls. If you would prefer a thinner, shorter grass, we would recommend applying underlay to provide a softer landing.
Ranges that we would recommend without the need of an underlay are:
Antigua, Lucerne, Amalfi, Monaco and Lisbon
Decking 
All of our grass ranges are suitable for decking, provided they have drainage holes. We would recommend choosing a grass range that can be found in our Essential range or above. This will avoid being able to feel the lats underneath. Additionally, we would recommend applying an underlay to your decking to create a softer, more natural underfoot feel.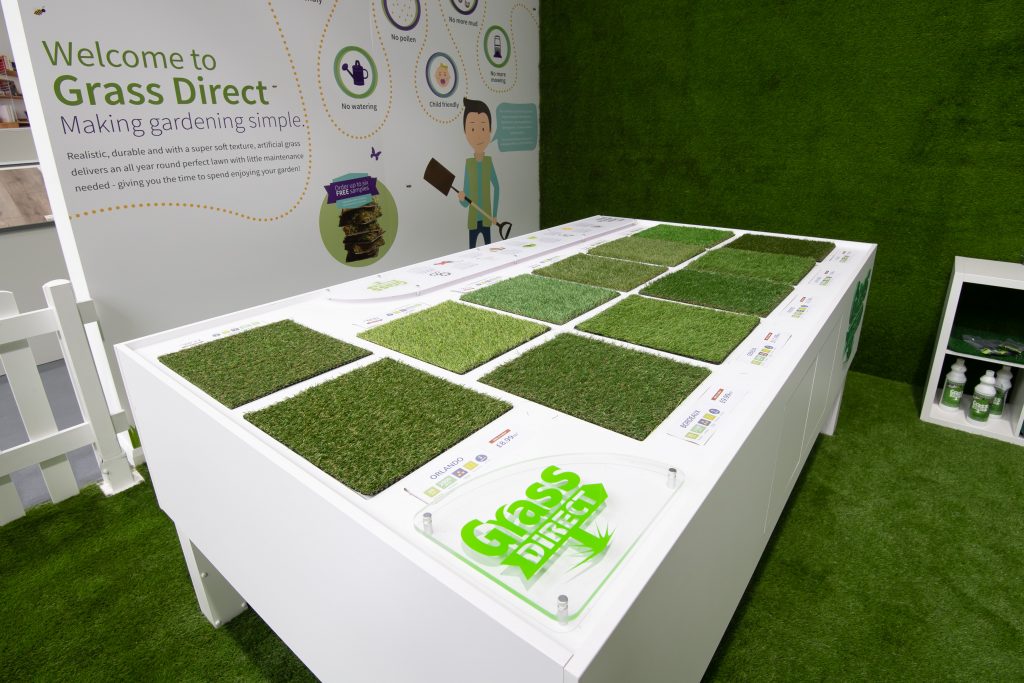 Not quite what you expected?
Ordering more free turf samples is quick and easy. All you have to do is select the new ranges you want to be delivered and order them quickly and easily through our website. Alternatively, you can give us a call and request more samples on 03308088900.