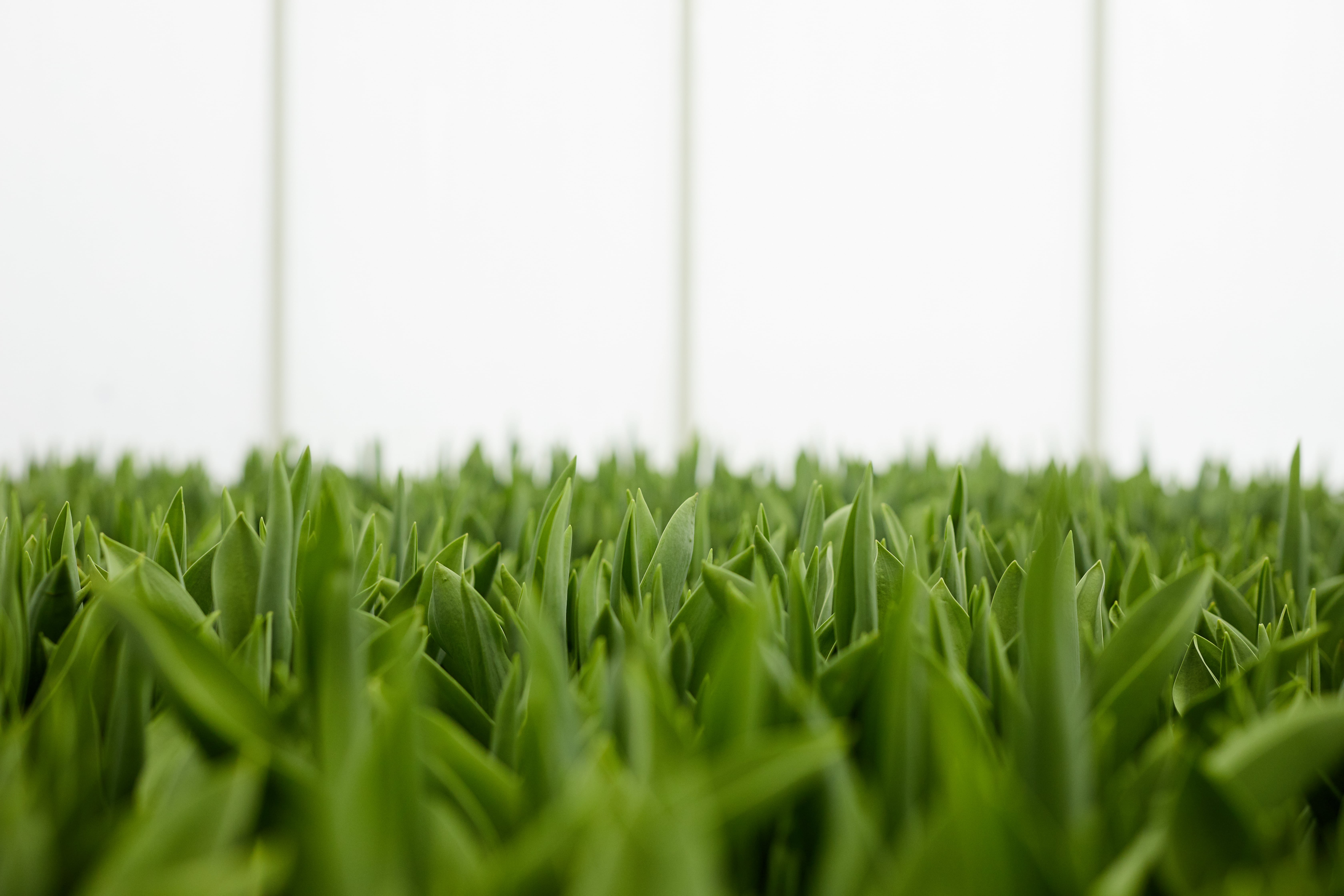 If you have chosen to install artificial grass in your garden, then you may be surprised by the different types, density, colours, and pile height offered by companies. This versatility allows it to be utilised across a wide range of homes, businesses, and venues and for many different requirements.
With innovative technologies meaning artificial grass can be designed to look and feel like the real thing, you have many options to choose from when considering switching to artificial grass.
One of the most frequent questions we get asked here at Grass Direct is "what is pile height?" and what pile height should you choose. Pile height refers to the length of the individual plastic "grass" blades that artificial grass is made from. It is also worth noting that pile density refers to the thickness of the pile, a higher density will give you a fuller look, a lower density, a more trimmed aesthetic.
As artificial grass is available in a range of lengths and thicknesses, which can affect how the grass feels, pile height and density is a particularly important consideration before purchase.
Take a look at our guide below so you can match your needs to the perfect pile height!
Play Areas/Family Households
Durable and comfortable, artificial grass is perfect for families including our little ones! The soft fibres provide a safe surface to play, roam and relax on all year round, without creating the usual muddy mess of real turf!
Here at Grass Direct, we have a "softness" rating on all our products, so you can decide on the correct artificial grass. We would recommend a high softness rating and a long pile height such as 30mm/40mm if you are installing artificial turf that is going to be regularly used as a play area, as these grasses have been tried and tested to be soft and well cushioning. 
Sport
For garden sports or households that are likely to play a lot of football outside, then you should aim for a pile height of between 20-25mm. This gives a natural looking pile that still has the appearance of real grass, has some cushioning against falls without affecting the movement of a football or a tennis ball for example.
If you are looking for artificial grass for a putting green, be it at home or a dedicated golf centre, you need to look for expertly manufactured grass with a maximum pile height of 10mm. The shortness of this pile allows golf balls to move as they should, whilst also being extremely low maintenance.
Pets
Thanks to the soft, spongy materials used in artificial grass, pets have the perfect place to relax, play and roll around all year round with minimal mess. Artificial grass fibres are stain resistant and easy to clean, making this the best surface for us and our four-legged friends!
For a pile height that gives both comfort to your pets, while being short enough to keep it clean and hygienic, you should choose a grass between 25mm and 35mm.
Style and Maintenance
If you are wanting to replace your lawn with artificial grass for style or maintenance reasons and want to spend more time enjoying the look and feel of your lawn and less time worrying about the gardening, then a bigger pile height can give the appearance of luscious green grass no matter the season.
Once you have chosen the artificial grass that suits your preferred style, make sure you purchase it with a pile height of 37mm to 45mm. This gives a luxurious, plush feeling underfoot compared with shorter pile heights.
Pile Direction
It is also worth mentioning about pile direction, especially if you have chosen a bigger pile height for your artificial grass.
With the majority of artificial grass products, you should always consider which way you want to lay the grass when you get it. The artificial lawn will look slightly lighter from one direction and darker from another, so it is important to decide which way your lawn will face before it is fitted. When you receive your artificial grass, it is always best to roll it out slightly in all directions to see which you prefer.
Different rolls of Artificial Grass can differ slightly in colour variation. If you are ordering two or more pieces of Artificial Grass that will be joined together, especially with shorter pile heights, then you should always inform the company when placing your order so they can make every effort to ensure cuts are taken from the same roll where possible. Some companies may not offer this; however, this is something provided by Grass Direct. We do advise you to order the same widths for all pieces in this situation as this will limit the colour variation.
Be sure when joining two or more pieces together, that the pile direction runs in the same direction. With larger pile heights such as 40mm, any mistake will be hugely noticeable! Always check before fully fitting two pieces together by taking a step back and checking the pile runs in the same direction. Never try to fit your grass at different angles as this will highlight the join and may cause colour variation between the pieces.
There are other benefits to installing artificial grass in your outdoor space, without the need for regular mowing and weeding, you have the perfect, low maintenance garden for you and your family to play in.  
Artificial Grass from Grass Direct
Here at Grass Direct we offer exceptional prices on our wide range of quality and luxury artificial grass; you can find your ideal product without having to compromise on budget or quality. And because we understand that creating the perfect outdoor space can be tricky, we offer free samples, so you can make sure you choose the right option for you and your household.
There are other benefits to installing artificial grass in your outdoor space, without the need for regular mowing and weeding, you have the perfect, low maintenance garden for your needs.
For all your artificial grass needs and enquiries, please contact us today by using our contact form on our website or call us on 03308 182 500 to speak to one of our friendly expert advisors!