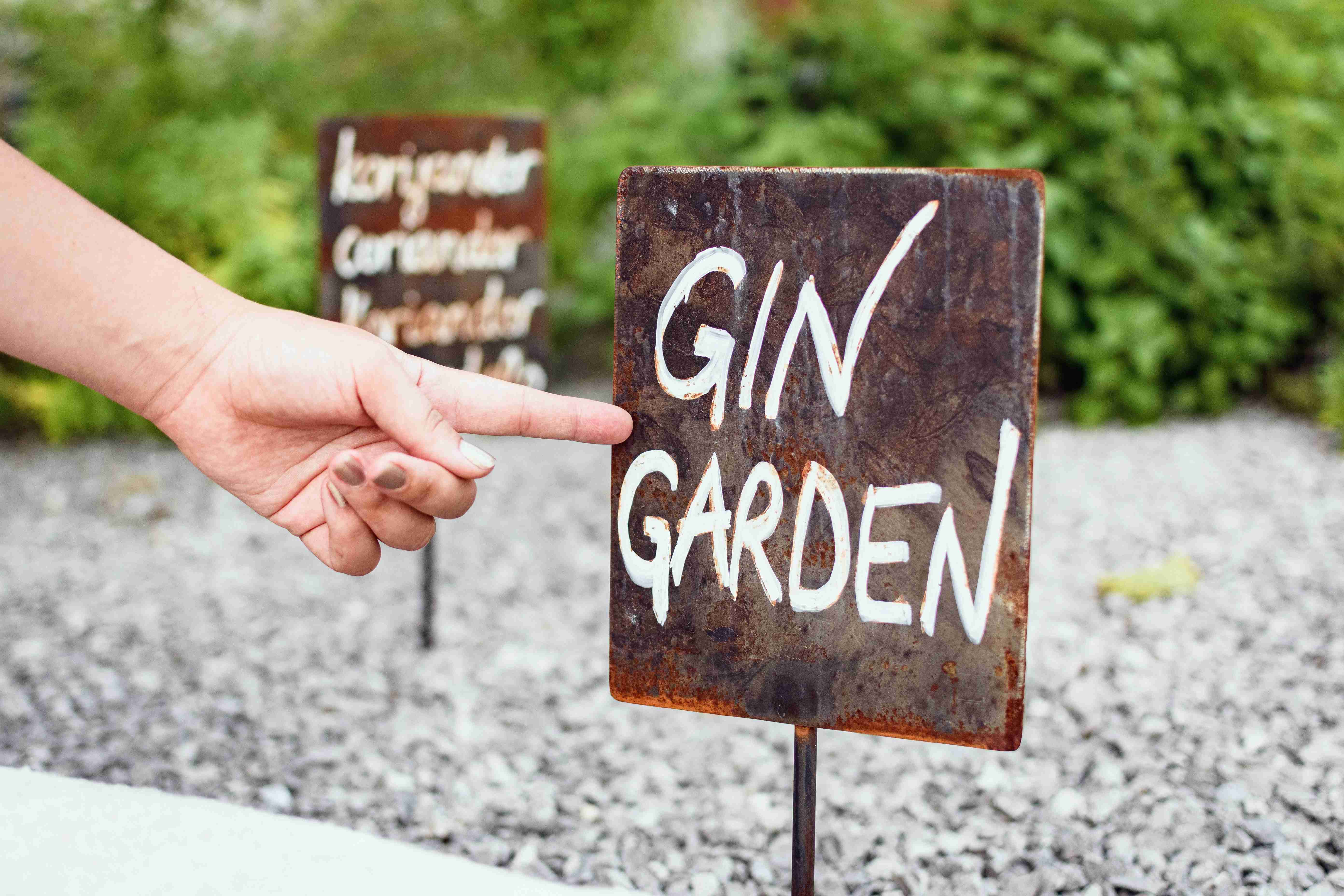 With summer just around the corner, you may be thinking about enjoying the late evenings in your garden or outdoor space, either relaxing or socialising with your family and friends.
One of the most popular trends of the past few years is to install a garden bar. The focus for many people has turned to making the most out of their garden thanks to the pandemic, and as such, garden bars have become increasingly more common and are a fantastic way to make your outdoor space into the perfect place to enjoy a drink or simply add some extra creativity to bring it to life.
You have a wide array of choices when it comes to creating a garden bar, you can build your own from scratch, or if you are less DIY inclined, many garden centres and online stores now offer ready-made bars or gazebos which can be installed where you like.
We have made a list of some amazing ideas to give you inspiration when creating your own garden bar area.
Built-in garden bar
The most popular choice for a garden bar area is to have it in-built into your garden, usually incorporating a decking area. Not only can this add value to your property, but it adds a beautiful design feature to your outdoor space.
You have several choices, you can buy the complete set and have it installed, hire someone to design and build your garden bar, or you can do it yourself. There are numerous how-to videos on the internet with step-by-step instructions if you want to have the glamour of your own garden bar area but without the price tag.
Freestanding garden bar
Freestanding garden bars are a great idea as they can come with you should you decide to move house. They can also be moved around your outdoor space so you can always have it either in the shade or in the sunshine – whatever your preference. This flexibility also allows for design changes, you can change style far more easily than in-built bar areas.
Bars for small spaces
We understand that not everyone has the outdoor space available to create a full-size garden bar. However, that doesn't mean you cannot join in the fun!
Wall mounted bar cabinets are a great way of enjoying a drink outside without having to keep returning to the kitchen, relatively inexpensive to make and not much more to buy, these are great for those with limited space or a balcony garden.
Create a unique garden bar by upcycling
Upcycling is a current buzzword for both interior and exterior design. Not only is upcycling part of the sustainability movement, but it can save you money and help you create a unique and fabulous garden bar.
Use any old furniture or wood offcuts to sand and repaint into your desired design. Old units and chests of drawers are particularly great to use for a garden bar as they already have in-built storage areas.
If you are looking for something larger, then repurposing your shed can be a great way of creating a garden bar. A repaint, adding a bar top and some bar stools can be a budget way of making a fantastic bar without the cost.
Decking
Composite decking can be a great way to provide the ideal space for a garden bar area, especially if you have uneven ground. It can be designed to suit the shape of your outdoor space and can be purchased in a wide range of styles, colours and finishes to complement your chosen garden bar.
It also provides the perfect place to add seating and separate your garden bar area from the rest of your space.
Add seating and lighting
To make your garden bar area into the perfect place to host friends and loved ones, seating in your garden bar area is a must. You can add bar stools for a taste of the old-school, or go chic and modern with outdoor sofas.
Lighting is necessary for any garden bar area and with solar lights readily available, it doesn't have to be expensive to add fairy lights or lanterns to your outdoor space. Lighting can create an intimate and cosy atmosphere whilst letting you enjoy your garden long into the evening.
Accessories
Depending on what style you have chose for your garden bar area, maybe a laidback tiki hut, a trendy cocktail bar, traditional pub feel or a quintessential English country garden complete with pergola and climbing roses – accessories are what can turn your garden bar from a popular trend into something spectacular.
Add a cover
The British weather is notoriously fickle, so if you are planning to have a garden bar area for your home, then having cover is a necessity. Adding a gazebo or a pergola if your choice of bar doesn't have one already, can provide some protection and avoid you, your guests and your drinks getting wet!
Making the most of your garden with Grass Direct
Here at Grass Direct we understand the importance of your garden and outdoor space, especially during the warmer months. We actively encourage time to be spent outside as it can have numerous physical and mental health benefits.
Installing a garden bar can be a great way to make use of your space, but have you thought about installing artificial grass? Artificial grass can complement your garden bar area perfectly whilst being the ideal solution for socialising as it doesn't become slippery or muddy when it rains, so you can enjoy being outdoors without worrying about muddy footprints being tracked through your home.
It is also entirely safe for children and pets and can allow you to enjoy summer days as well as ensuring mowing, watering, and weeding are things of the past - giving you the perfect lawn all year round.
For all your artificial grass needs and enquiries, please contact us today by using our contact form on our website or call us on 03308 182 500 to speak to one of our friendly expert advisors!