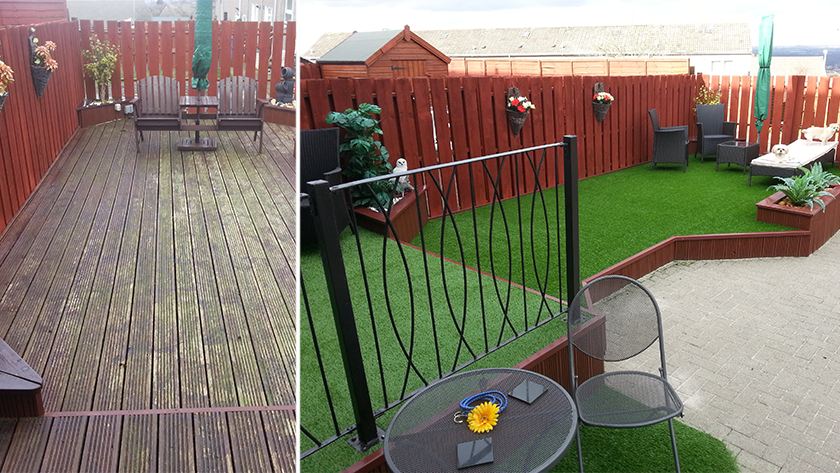 Is your decking starting to look a little tired? Has it become a hoarder of green moss? Or perhaps your mobility means you're cautious of slipping? Whatever the reason, if you fancy a change and are considering fitting fake grass to your decking then this handy guide will help you through the process.
With just 4 easy to follow steps, you can fit artificial grass to your decking, completely transforming your space.
Prepare your decking, removing any furniture or dirt
Choose underlay (Optional)
Choose your artificial grass
Fit fake grass to decking using fitting methods such as nailing/stapling
That's the brief version, but in this blog we'll go into more detail on each of these steps.
Why Lay Artificial Grass on Decking?
When installing decking, initially you have a stand-out space filled with furniture, fire pits, and plant life. But over time, without frequent maintenance and weather damage, a build-up of moss, discolouration, or even damage to the surface can mean that haven you started out with, is now somewhat of an eyesore. Using artificial grass can aid in rectifying these issues, and transform your decking, bringing life to your garden once more!
Step 1. Prepare your Decking
Remove all surface objects such as garden furniture, plant pots and any other bits and bobs that take habitat on your decking over the years. Clean the decking with a stiff poly brush and water to remove any excess dirt or moss. Allow the decking to fully dry out before proceeding to step 2.
Please note: If your planks are due a protective coating or there are any rotten or broken planks, then these will need treating before continuing. Replacement planks are often quite cheap from your local DIY store. Don't worry if they aren't an exact match, as long as the height is level - they will not be visible when the installation is complete.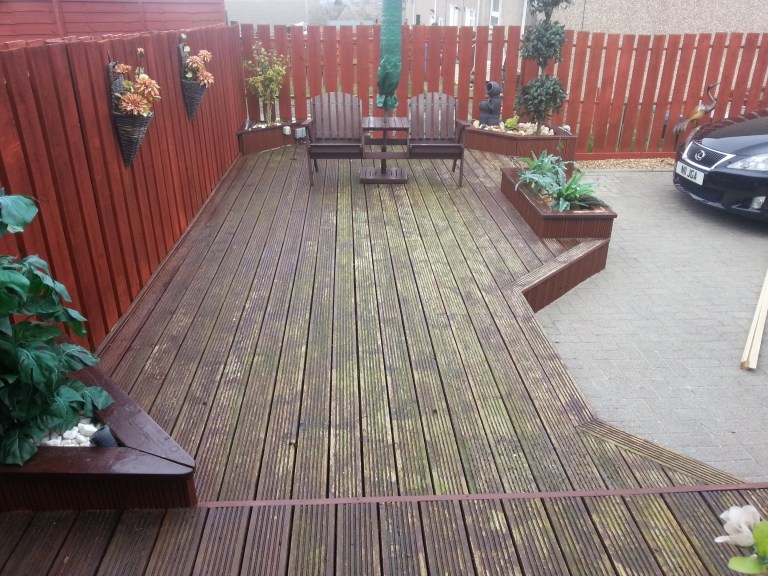 Step 2. Optional Underlay
When it comes to underlay, it is important you select the right one. Underlay without ample drainage can act as a sponge for water which not only prolongs the drying process but after a heavy downfall can cause standing water. You need to make sure the underlay is capable of moisture release to filter away the water.
Depending on which artificial grass range you go for, the density of the grass can provide enough cushioning to fulfil the purpose of underlay. Sceptics will argue that without underlay the grooves in your decking could portray through the grass over time, however, a good quality artificial grass will prevent this. For further reassurance, you could infill the decking planks with sand to eliminate the grooves completely.
Step 3. Choosing your Artificial Grass
When selecting your grass, we recommend looking for a thicker density and pile height of at least 20mm. Our Bordeaux or California ranges are particularly popular for decking coverings and come with impressive 4 year extended warranties.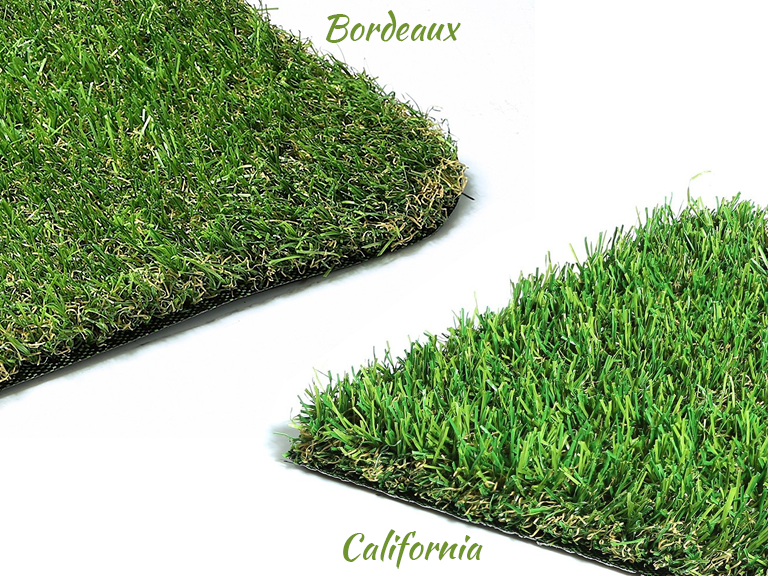 Step 4. Fitting Fake Grass to Decking
For full fitting details see our Fitting Artificial Grass to Hard Surfaces section of the installation guide. The most popular fixing method tends to be nailing/stapling the grass around the perimeter. For any joins follow our Performing Joins on your Grass guide. Depending on your fixing method – simply replace the adhesive with a row of galvanised staples or nails.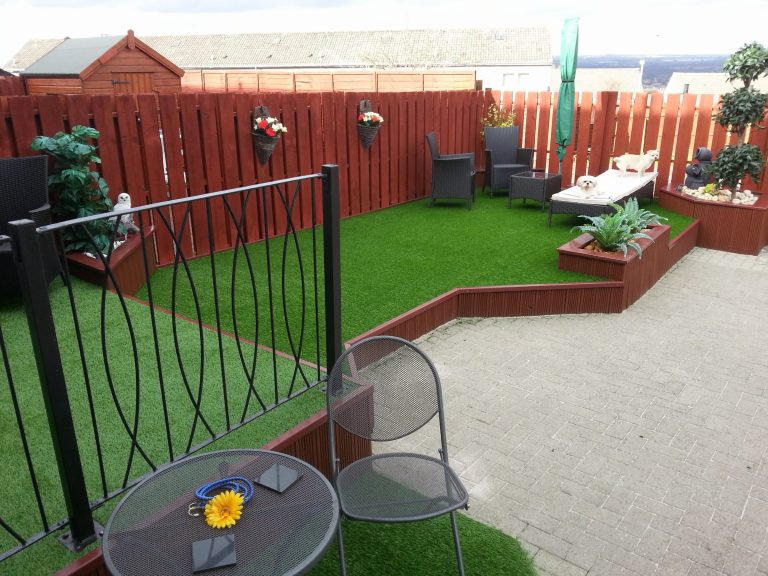 We have hundreds of customers which have been successful in fitting fake grass to decking and their results are amazing! Check out our gallery and you'll see what we're talking about.
If you have any issues or need any further assistance then please do not hesitate to contact one of our artificial grass experts.