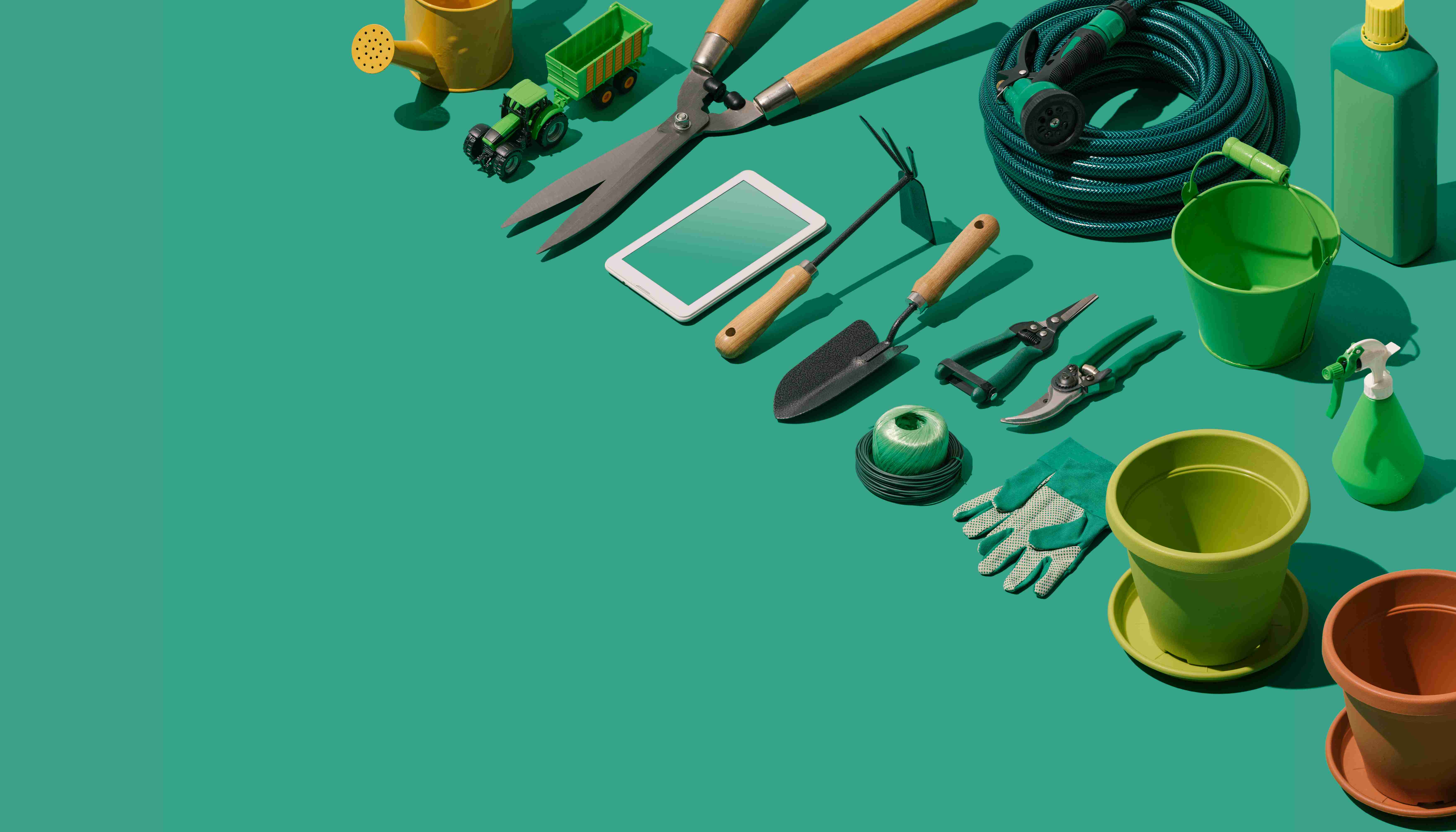 There can be many factors why you may want or need a low maintenance garden. Time, advancing age, rental properties and disability are the most common reasons you may need an outdoor space that is easy to look after, however you may simply not have a green thumb, nor have the inclination to spend your downtime doing the gardening!
However, we believe that everyone should be able to enjoy their outdoor spaces, so we have created this guide with low maintenance garden ideas you can use to inspire you to create your ideal garden without having to pave it over.
Artificial lawns
Maintaining both a large lawn and flowerbeds can take a lot of work and if your focus is on other things or if you physically cannot look after your garden, then a natural lawn may not be the best option for you.
Artificial grass is a great solution for gardens and outdoor spaces. Available in a range of colours, blade lengths and softness, you can match your grass to your existing plant and flower design, or simply cover your entire garden. At Grass Direct, our artificial turf is a great alternative to real grass, allowing you to enjoy summer days as well as making mowing, watering, and weeding things of the past - giving you the perfect lawn all year round with no effort involved.
If you are considering installing artificial grass to reduce your maintenance, then there are a couple of things you should remember. As you will still want your lawn to look great, design is a key element. There are so many options to choose from, from colour to grass length, from softness to thickness, you can even get striped lawns for that "just mowed" effect, so choose your artificial grass wisely! Longer, dark green artificial grass can look more natural, bright green offers the appearance of a vibrant lawn throughout the seasons, or you can even get sports grass if you or your household regularly use your outside area to play in.
If you have large paved or concrete areas around your home, such as a driveway or patio and want to keep the low maintenance aspect but want something more visually appealing, then adding a small lawn or shaped areas of artificial grass can add colour and interest to an otherwise drab space.
Evergreen shrubs
If you like the idea of having a colourful garden, but don't have the time or ability to maintain tender flowers or herbaceous perennials, then planting evergreen shrubs is a great low maintenance garden idea.
Available in different shades of green, purple, and golden tones and with variegated leaves, you have a range of options to choose from and they give you a beautiful array of colour in your garden all year round, with little maintenance. Make sure you choose the correct shrubs to match your soil type and sun exposure, so you can get the best out of your evergreen shrubs without having to intervene.
Install a weed membrane
A weed membrane can be a great solution for those looking to reduce the effort needed to maintain their garden. A weed membrane covers your soil beds and stops weeds from growing. You can cover weed membranes with mulch or gravel and shrubs can be planted through. Giving you a pleasing looking garden without the regular weeding.
Rewilding
With a worldwide focus on the environment and the effect we are having on our planet, you may want to consider rewilding.
This is simply the process of letting nature take its course and letting your plants become less pruned, weeded, and landscaped.
People are moving away from the heavily manicured and designed flowerbeds and wanting a more natural, flowing feel to their outdoor spaces, but this is also a brilliant option if you haven't got the time to maintain your garden but still want to enjoy nature in all its glory.
As well as looking beautifully wild and free, rewilding is excellent for wildlife and will allow a safer home for all sorts of species. So why not try letting your garden flourish on its own and reap the benefits of a spectacular space all year round with the minimum of effort!
What can Grass Direct offer you?
If you want to keep your garden looking great throughout the seasons with the minimal amount of effort, then here at Grass Direct we have everything you need to give you your perfect looking garden all year round.
Grass Direct is the home of the UK's largest selection of artificial grass and we can accommodate any space - garden, patio, terrace, or balcony.
We have over 30 artificial grass ranges to suit busy family homes, pet lovers, lazy gardeners or anyone who simply wants a fabulous looking lawn in your garden without the trouble!
Furthermore, we won't be beaten on price, either. We pride ourselves on offering the best prices on the market and believe our synthetic grass is of the highest quality, and you won't find our products cheaper anywhere else. If you do, we will match that price and knock off a further 10%.
If you are unsure how an artificial lawn may look in your outdoor space or want to trial out the variety of colours and blade lengths of different artificial grasses, then we offer free samples on all our products, so you can make sure you choose the right option for you.
For all your artificial grass needs and enquiries, please contact us today by using our contact form on our website or call us on 03308 182 500 to speak to one of our friendly expert advisors!