Looking for a UK supplier of artificial grass? Look no further than Grass Direct! Our team of UK based artificial grass experts scour the globe to bring you the highest quality artificial grass at unbeatable prices. We cut out the middlemen, enabling us to pass on huge savings direct to our customers both online and in-store.
UK's Largest Range of Artificial Grass
We are proud to have the largest range of artificial grass in the UK, with over 30 varieties to choose from. We design all our artificial grass ourselves, making our products unique to us. Curating different yarn shapes and densities enables us to create superior quality grasses, manufactured to our exacting standards for durability and realism. Order our Free Samples and analyse the quality for yourself!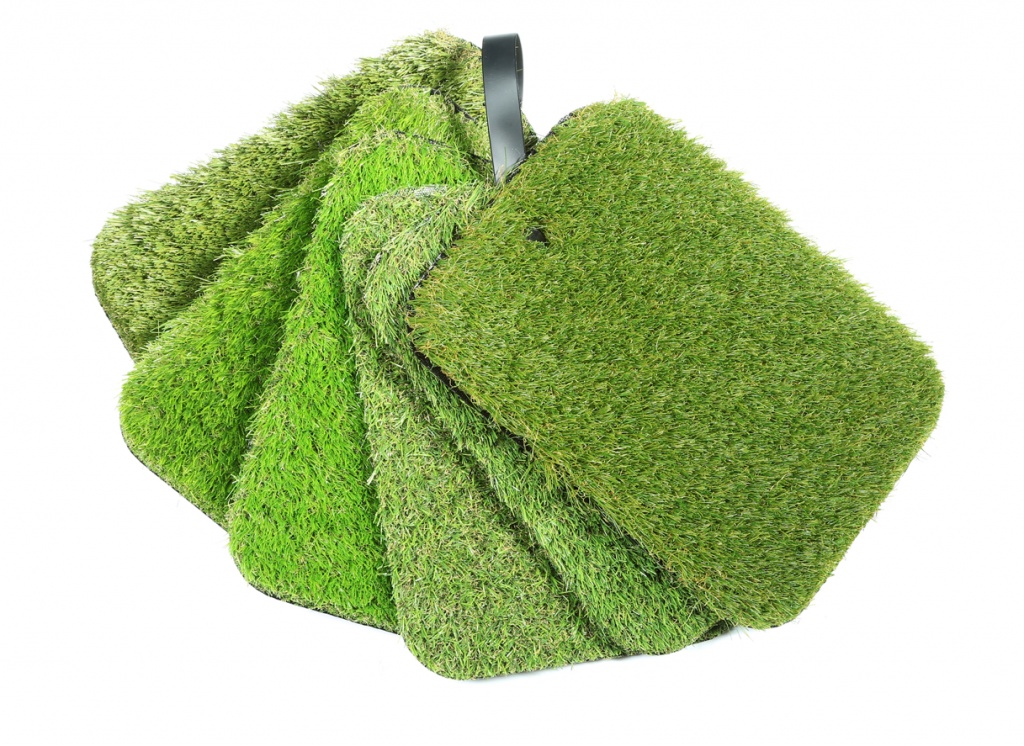 What are Artificial Grass Yarn Shapes?
The yarn shape refers to the cut of each artificial grass strand. It formulates the overall appearance and impacts the durability levels. If you look closely you can see the shape at the tip of the blade. We offer the following yarn shapes:
C Shape Yarn
Narrow C Shaped Yarns are some of the most resilient yarns we produce, they aren't as soft as other yarns but provide greater strength and resilience.
Diamond Shape Yarn
Diamond-shaped yarns give an all-round combination of resilience and strength as well as giving a smart and uniformed 'fresh-cut' look.
I Shape Yarn
I Shape yarns are the softest to the touch and help bounce sunlight around to give a natural appearance.
Multi-Yarn
By using a mix of I, C and Diamond-shaped yarns and blending multiple colour tones and sizes together, we have achieved the most realistic looking artificial grass made to date. Here it is in action - introducing the Bahamas range:
High-Quality UK Based Artificial Grass
From Budget to Essential and Premium to Elite, all of our artificial grass ranges are of the highest quality. Each roll of artificial grass undergoes several quality checks to ensure we uphold our reputation for impeccable standards.
Extensive warranties reflect the huge confidence we have in the latest manufacturing techniques and quality materials used in production. Ranging from 2 to 10 years, check out the product specifications for the exact duration.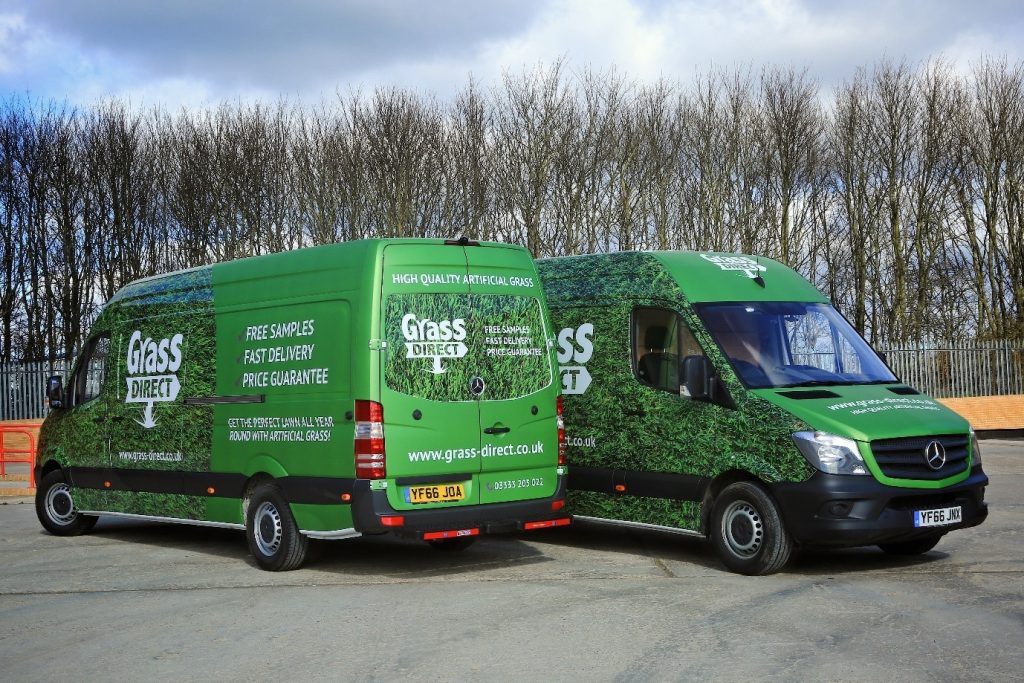 Super-fast UK Delivery Network
With Grass Direct been the largest artificial grass supplier in the UK, our in-house delivery network means we can have your artificial grass delivered directly to any mainland UK postcode within 2 working days. Simply select your chosen day delivery in the checkout stages and we'll get to it. Our free 100 day returns policy means if for any reason you are not 100% satisfied, you can return your grass to us stress-free.
For more information on any of our artificial grass ranges or to speak to one of our experts, call us on  03388 088 900.